Stunt Legend Heidi Moneymaker Teases Her Work On Avatar 2 - Exclusive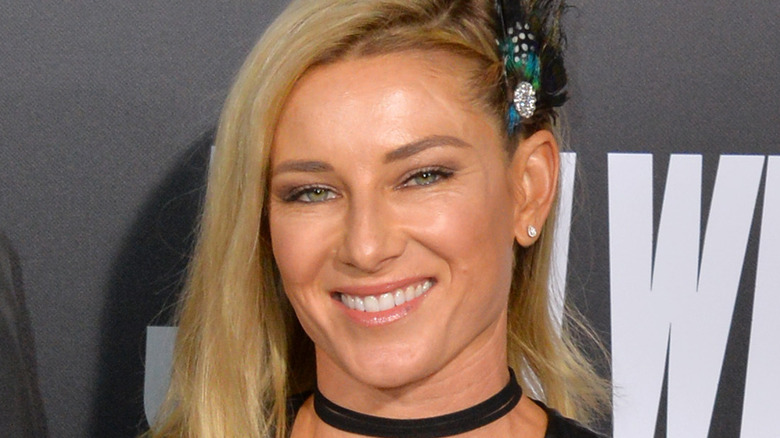 Shutterstock
After more than 12 years working in the Marvel Cinematic Universe, prolific stunt performer Heidi Moneymaker is voyaging to a different galaxy to take part in another massive movie franchise. Moneymaker, who just reunited with MCU star Scarlett Johansson to do stunts for her character Natasha Romanov in "Black Widow," revealed to Looper in an exclusive interview that she's completed stunt work on James Cameron's upcoming sci-fi epic "Avatar 2," the long-awaited sequel to the 2009 blockbuster with the all-time global box office record of more than $2.847 billion grossed.
While Moneymaker couldn't reveal the nature of her work on "Avatar 2," she was able to say that it involved motion capture, a visual effects medium that was a staple on Cameron's first "Avatar" film. "I didn't do very many days on it. I just got to go in for a little bit. I think I was in between working [on other projects], and [second unit director] Garrett Warren called me up and asked if I could spare a couple of days," Moneymaker said. "So, I was blessed with a couple of days on 'Avatar 2,' and I got to work with James Cameron, which has been a huge dream of mine. We did a lot of mo-cap and stuff, but luckily, I didn't have to wear like a big giant tennis ball thing or whatnot. So, it wasn't too painful for me. Actually, it was quite amazing. I'm very excited for that film."
Heidi Moneymaker was impressed by James Cameron's presence on the 'Avatar 2' set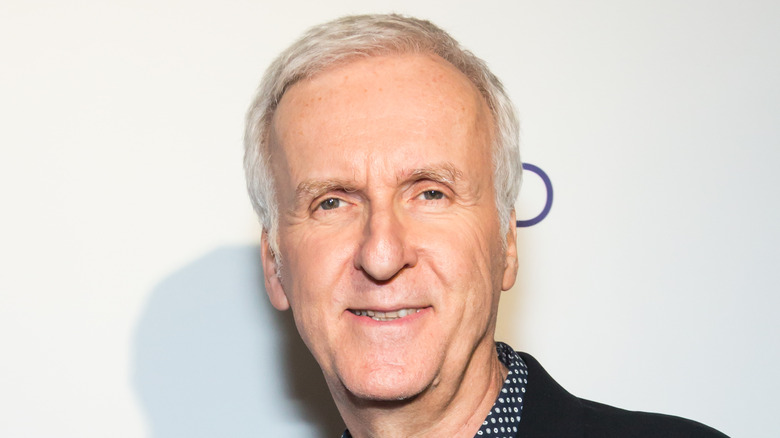 Shutterstock
Since details for the plot of "Avatar 2" (as well as three additional planned sequels) are yet to be revealed, Moneymaker said she wasn't allowed to speak of details of the character for whom she is doing stunts. In fact, since James Cameron filmed the first "Avatar" in a green screen environment and is likely doing the same for the sequels, Moneymaker couldn't describe the environments she's doing her work in even if she wanted to. "I'm not a main character by any means," Moneymaker revealed to Looper. "I don't even know exactly what that scene necessarily is or where it's going to be. But I was mo-capped, and I was doing a bunch of fighting within a scene."
While Moneymaker's work on "Avatar 2" was limited, she said she was on the film long enough to experience the passion Cameron brings to each of his projects. The stunt performer said Cameron even got more personal than she expected, which left her flattered. "He's just so honest. I mean, there was so much going on and he's right in the mix. He knows exactly what he's doing, where he's going. He's commanding the set, but at the same time being very courteous to everyone," Moneymaker recalled. "I mean, he at one point called me by name. He's like, 'Oh Heidi, can you go over there?' I was like, 'James Cameron knows my name!' I mean, it was nice. He was actually a pleasure to work for or work with, I guess. Yeah, he's everything you'd expect him to be, just quite amazing."
Audiences can currently experience Moneymaker's work in "Black Widow," which is playing in theaters and streaming on Disney+ with Premier Access. Moneymaker is also featured in the new documentary "E60 Presents Moneymaker: Behind Black Widow," which is streaming on ESPN+.