James Cameron Admits He Threatened To Fire Avatar Sequel Writers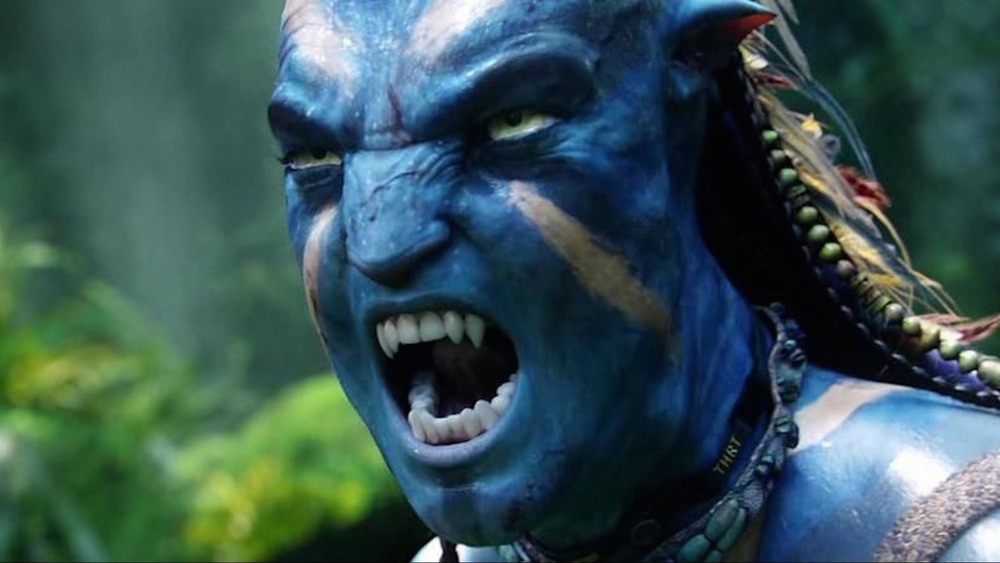 20th Century Studios
James Cameron's Avatar is the most successful film of all time (literally). So, it would be an understatement to say there's some pressure on the director and his co-screenwriters to get the sequel right. To add even more stress, the Academy Award-winning director is set to launch a series of sequels following Avatar 2. Did we mention there's a lot of pressure?
The follow-up to Cameron's thrilling fantasy film has been in the works for a long time — word first officially broke in 2010 that two sequels had been planned (via Variety). Avatar 2 has been subjected to numerous delays in the years since, including a prolonged production hiatus in 2020 due to COVID-19.
However, logistics and global pandemics aren't the only reason we've had to wait so long to see Avatar 2. James Cameron has revealed that he struggled significantly to nail down the tone and story arc for the Avatar sequels — and he admitted that at one point, he even threatened to fire the writers he brought on board to help him complete the Avatar 2 script.
While that may seem like an extreme approach, the director — who is famous for being controlling of his creative properties (via The Playlist) – has explained what pushed him to that point.
James Cameron went back to the drawing board for Avatar 2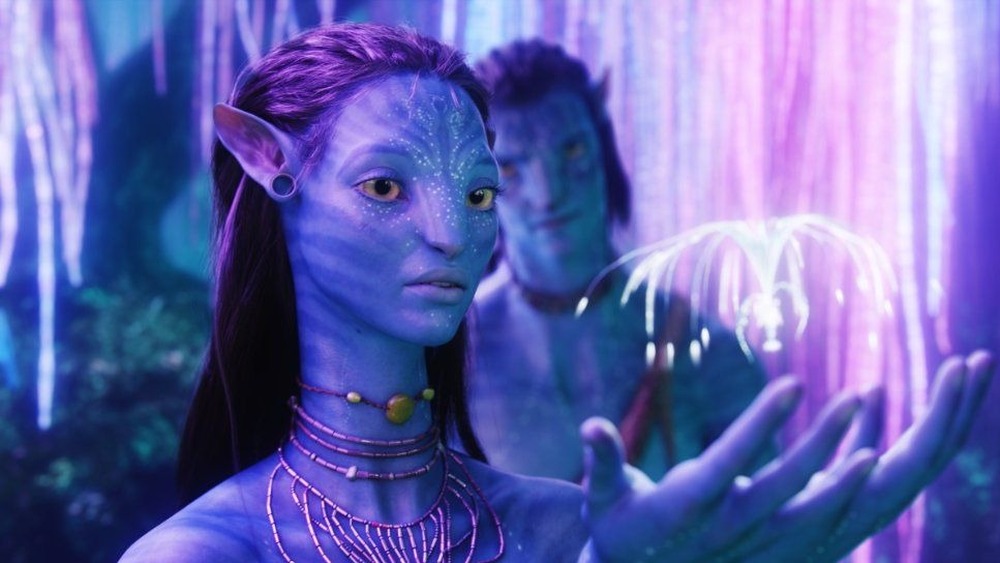 20th Century Studios
While he was a guest on Marianne Williamson's podcast, James Cameron opened up about the challenges that came along with planning the Avatar sequels — and it's easy to see how things got complicated. The director wanted to be sure, before he even began writing, that Avatar 2 (and 3... and 4... and 5) would be a fitting sequel. In order to do that, he says, he first needed to answer some key questions about the original film.
Cameron told Williamson, "When I sat down to write the sequels, I knew there were going to be three at the time and eventually it turned into four, I put together a group of writers and said, 'I don't want to hear anybody's new ideas or anyone's pitches until we have spent some time figuring out what worked on the first film, what connected, and why it worked.'"
That seems like a pretty logical conclusion — and one that could theoretically set all of the sequels up for success. There was just one problem.
James Cameron struggled to get the Avatar 2 writers room on the same page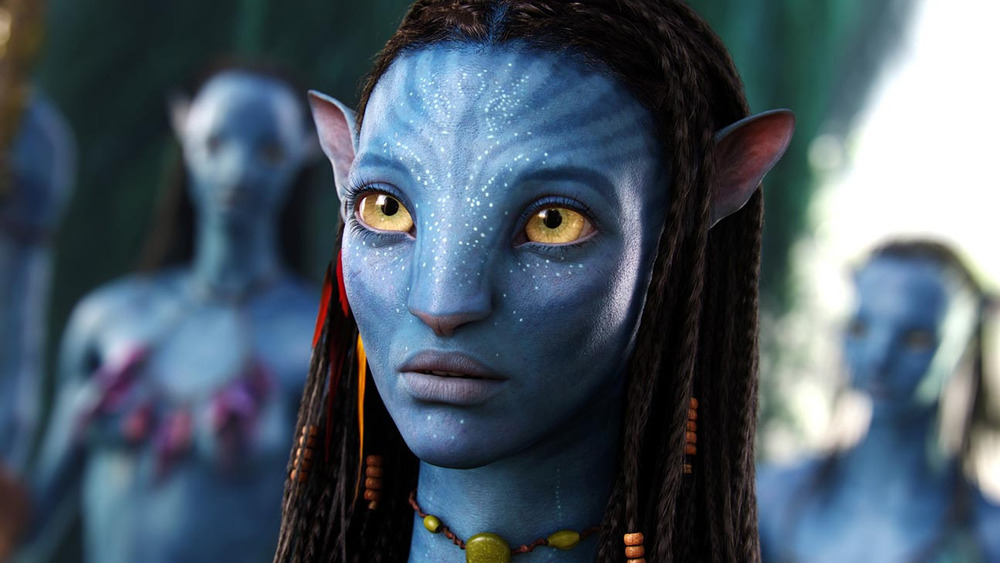 20th Century Studios
According to James Cameron, despite his insistence that the writers focus on the successful elements of Avatar before they dove into pitching new stories, he was met with some resistance. He told Marianne Williamson, "They kept wanting to talk about the new stories. I said, 'We aren't doing that yet.' Eventually, I had to threaten to fire them all because they were doing what writers do, which is to try and create new stories. I said, 'We need to understand what the connection was and protect it, protect that ember and that flame.'"
The threat of unemployment seems to have worked, though James Cameron didn't indicate what conclusions they came to. Avatar 2, which began production in 2017, officially wrapped in September 2020, and Avatar 3 is nearly complete as well. We'll get to see how it all came together, and whether Cameron and his team were able to recapture the magic of Avatar, when the sequel hits theaters in December 2022.