Antonio Banderas Joins Star Studded Indiana Jones 5 Cast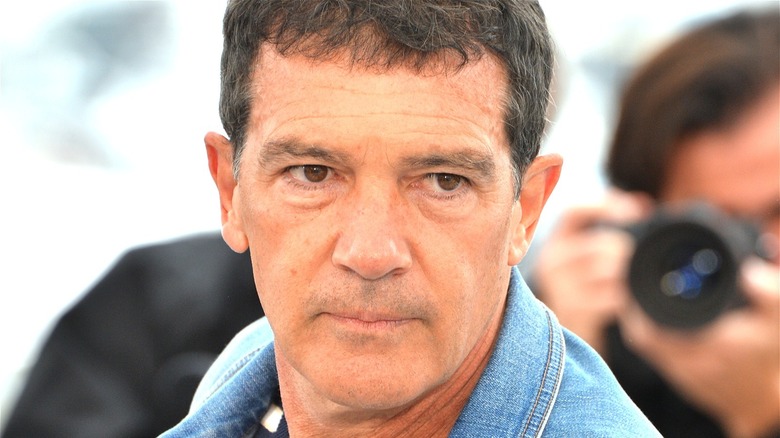 Shutterstock
The next chapter in the "Indiana Jones" saga is shaping up to be a true motion picture event, with a cast list that has come to include the biggest names in the industry.
The newest star to join the film is Antonio Banderas, the swashbuckling Spanish actor who came to prominence in the 1990s appearing in movies such as "The Mask of Zorro," "Interview with a Vampire," and "Desperado." Deadline's exclusive report on the addition of Banderas to the future installment of "Indiana Jones" does not specify what role the actor will play as details of the script written by director James Mangold and brothers Jez and John-Henry Butterworth remain thin.
The lack of details concerning the plot of the fifth "Indiana Jones" film has even led some to speculate whether Harrison Ford, 79, will be deaged with digital effects when the film finally arrives. If this is the case, he could be deaged to be a contemporary of Banderas, who is 60. However, the technology exists to make him look even younger, as was seen in Martin Scorsese's "The Irishman," in which the effect was used on Robert DeNiro, Joe Pesci, and Al Pacino.
Whatever the filmmakers decide to do for Ford's appearance in the film, he and Antonio Banderas are shaping up to be just two pieces in a much larger puzzle. Here are some of the other talented actors set to appear in the next "Indiana Jones" film.
Banderas joins Harrison Ford, Mads Mikkelson, and Phoebe Waller-Bridge in Indiana Jones 5
News that Disney was planning on reviving the "Indiana Jones" series leaked back in 2016, and the fact that the studio has been able to keep the plot under wraps for so long is impressive. While fans may not know what kind of adventure they can expect Indiana Jones to tackle next, they at least have an idea of who he may team up with – or face off against.
Before the announcement that Antonio Banderas would be joining the cast, fans learned that Mads Mikkelson would appear in the film and set photos have leaked of Pheobe Waller-Bridge filming scenes in Glasgow. An actor from the Marvel films, Thomas Kretschmann, who played Baron Wolfgang von Strucker in "Avengers: Age of Ultron" and "Captain America: The Winter Soldier," has also been confirmed to appear in the film. Rounding out the cast is Boyd Holbrook, who played a villain in "Logan," which James Mangold also directed, and Shaunette Renée Wilson, who was featured on the Showtime production "Billions."
While the next "Indiana Jones" film has faced significant delays, shots from the set and the filled-out cast list are excellent signs that the project is moving forward. Hopefully, everything comes together smoothly, and fans can enjoy the movie on its projected release date: July 29, 2022.