Will Harrison Ford Be De-Aged In Indiana Jones 5?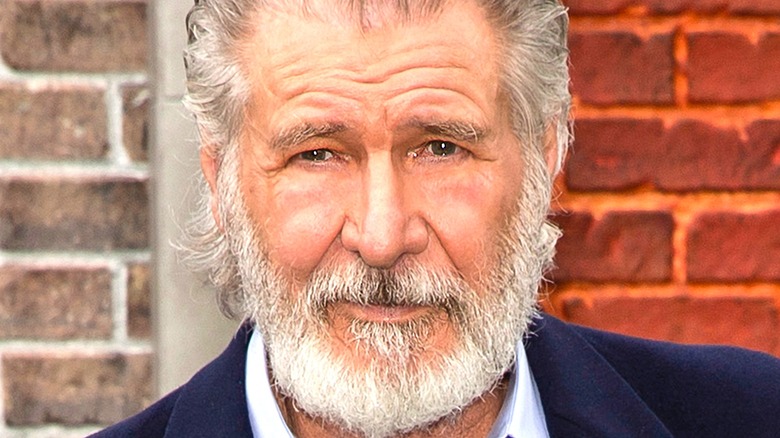 Shutterstock
"Indiana Jones 5" might find the archaeologist looking different than you're used to seeing him –- a little smoother, perhaps. New photos from the set of the upcoming James Mangold-directed film hint that Harrison Ford will sport a very unique look. 
The as-yet-untitled fifth "Indiana Jones" movie is currently filming in Scotland for an anticipated 2022 release. In addition to Ford picking up the whip for the first time since 2006's "Indiana Jones and the Kingdom of the Crystal Skull," the cast includes "Rogue One" star Mads Mikkelsen, "Fleabag" creator and star Phoebe Waller-Bridge, Marvel actor Thomas Krestchmann, and, as first revealed by these photos published by the Daily Mail, "Your Highness" actor Toby Jones. It will be the first Indiana Jones movie since Disney's acquisition of production company Lucasfilm, which also makes Star Wars.
The plot of the upcoming film is being kept under wraps for now, but the Yorkshire Post, a local news outlet in the region of the UK where "Indiana Jones" is filming, reports that a sequence of an escape from a Nazi prison camp was filmed in the area, which indicates that A) Nazis will once again be the villains of an "Indiana Jones" film, and B) this may be a flashback scene, as Deadline reports that the film is rumored to be set in the '60s and have a space race theme. 
Does this mean Harrison Ford may be digitally de-aged for part of the film?
The Young Indiana Jones Chronicles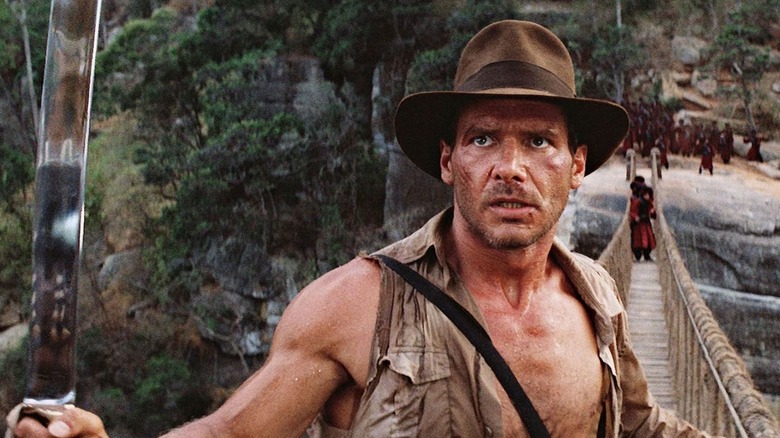 Lucasfilm
The new photos from the set of "Indiana Jones 5" are spreading through social media, and GamesRadar points out that Ford has little black dots all over his face in the photos, a telltale sign of Lucasfilm's digital de-aging technique. The dots are part of the motion capture process, and the live-action footage will later have computer graphics added to it.
Digital de-aging technology has improved dramatically in the past few years, allowing actors from Ford's generation (he's 78) to be made to look younger in a way that doesn't look abjectly terrible. The de-aging of Robert De Niro, Al Pacino, and Joe Pesci in "The Irishman" and Samuel L. Jackson in "Captain Marvel" are examples of this.
Not every fan is super-excited about the prospect of Harrison Ford playing a technologically-enhanced younger version of himself. "The de-aging of Ford is cool and it'll make for an interesting movie. But I really hope the older Indy gets ample screen time and gets to mix it up with the bad guys," Twitter user @adamhsnedden wrote. "That's what excites me about this film. Not a CG, de-aging show."
We should have some idea of how the de-aging process worked out for Ford when "Indiana Jones 5" arrives next year.