Will We Get A Third Space Jam Movie?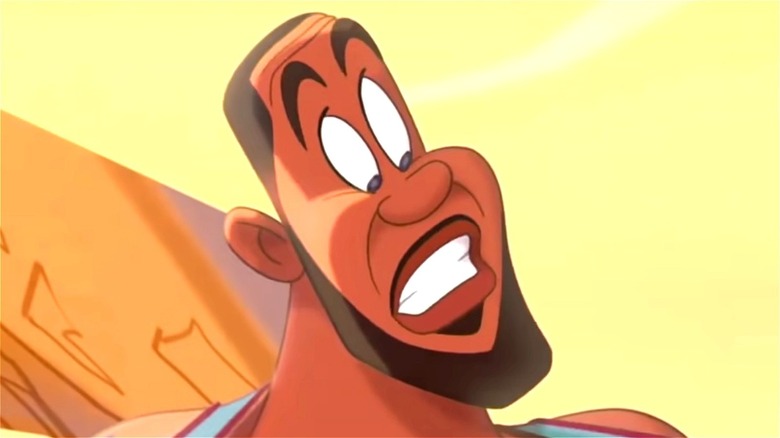 Warner Bros. Pictures
"Space Jam: A New Legacy" is due out on HBO Max and in theaters on July 16 (well, really July 15, if you count the preview showings), which means it's time to start wondering if there's going to be a "Space Jam 3." 
It's natural to wonder about a sequel, given that the original "Space Jam" movie starring Michael Jordan came out in 1996 and eventually became a cult favorite that softened basketball star Michael Jordan's image (and introduced Bill Murray to a few young people). That's a 25-year gap between franchise outings. Are fans going to have to wait that long for another mash-up of iconic Warner Bros. characters and star athletes?
Early reviews for "Space Jam: A New Legacy" are mixed — the Guardian called it "garish and soulless," while PopSugar said it's a "slam dunk" that exceeded expectations — but naturally, the future of the franchise will be determined by how much fans like the new installment and how much they're willing to pay to see it in theaters. Surely Warner Bros. is hoping for records broken – like what "Black Widow" did when it launched on Disney+ with Premier Access and in theaters at the same time.
So, will there be a sequel to the "Space Jam" sequel?
Space Jam 3? Director Malcolm D. Lee says 'never say never'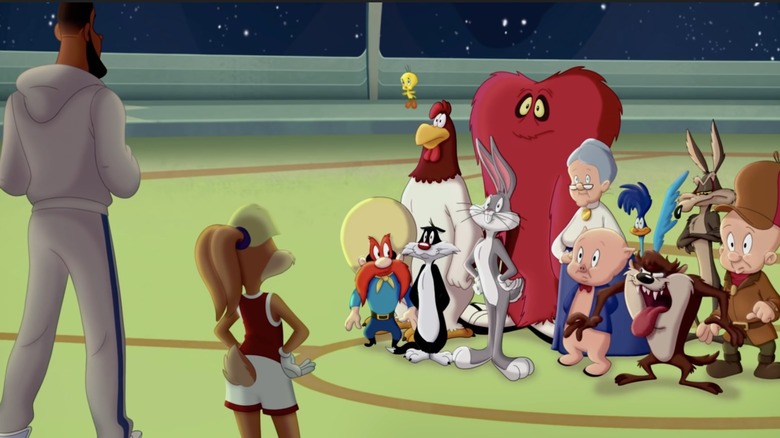 Warner Bros. Pictures
The director of "Space Jam: A New Legacy" Malcolm D. Lee confirmed in a new interview with Entertainment Weekly that the question of whether there will be a "Space Jam 3" isn't one that can be immediately answered. However, he did admit that he's not one to rule out the possibility. "I never say never. It's all going to be about whether the fans respond to this positively," Lee said.
That doesn't mean he hasn't thought about the subject. Lee noted when chatting with EW that in both "Space Jam" movies, filmmakers were able to have the participation of two "global iconic superstar" characters in Michael Jordan and LeBron James. As Lee questioned, "Who is that next person to put into that universe?" That's just the first step in coming up with a third "Space Jam" movie, if it ever becomes a reality. "Then you've got to find a script and story that's good enough to not repeat what's been done but will capture the spirit of it and keep it going," Lee said. 
So, who would be Lee's preference for that role? "Dwayne Johnson would be an interesting choice," he said. "It would be different. I'm not exactly sure what his skillset would be, maybe he goes back to wrestling. That might be interesting."
Lee's not the only one thinking up ideas for "Space Jam 3." Baron Davis, formerly of the NBA's Golden State Warriors and now a filmmaker, told the New York Times in June that he was interested in directing a third "Space Jam" movie, and that he pitched an idea to LeBron James and Steph Curry about another installment taking place in an inner Earth realm called "Nearth," of his own invention. However, both James and Curry declined. 
We somehow doubt that the next "Space Jam," if it happens, will feature Baron's environmentally friendly Nearthians, but it would be interesting to find out who Warner Bros. thinks is globally iconic enough to headline the next movie if it ever happens.