Here's Where You Can Watch Space Jam: A New Legacy At Home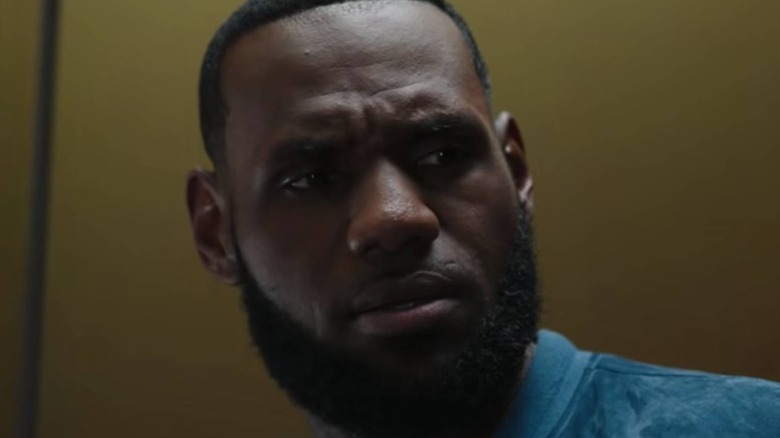 Warner Bros. Pictures
For a generation of '90s kids, the most remarkable cinematic event of their childhood wasn't "Jurassic Park" or "The Matrix." It involved Michael Jordan teaming up with a cast of Looney Tunes characters in the 1996 classic "Space Jam." It's an idyllic combination of all of the things that made that decade great, complete with a cameo appearance from Bill Murray. 
It makes perfect sense for a follow-up to "Space Jam" to come to fruition, seeing how the zeitgeist at large has a fascination with anything related to the decade that brought us grunge music and designer yo-yos. Instead of Michael Jordan slam-dunking with his tongue out, the honor goes to LeBron James. He's the one who now enters the fictional universe where he has to help the Tunes win a basketball game to save the day.
The highly anticipated sequel is bound to impress millennials, who now have a chance to introduce this franchise to kids of their own. The best part is you can watch it from the comfort of your home if you don't feel like dragging the youngsters to a theater.
Space Jam: A New Legacy will be on HBO Max from July 16 to August 16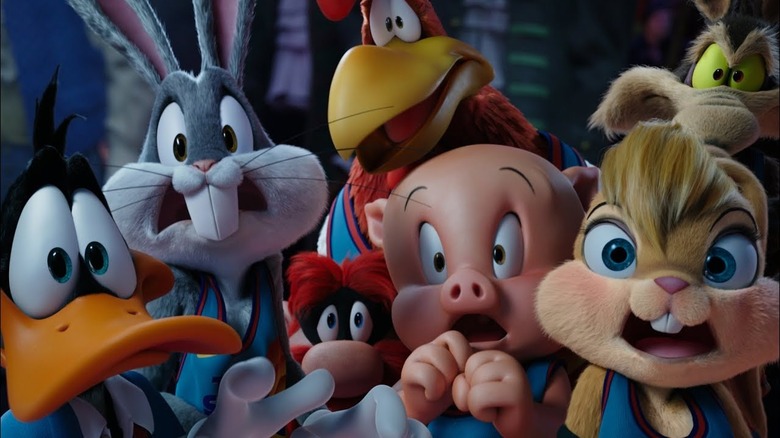 Warner Bros. Pictures
2020 was a year of massive changes for many. In the wake of the COVID-19 pandemic, the entertainment industry shifted most of its major releases far into the future when people could sit in a crowded theater once more. However, Warner Bros. decided to mix things up by pursuing an ambitious release strategy for all of its upcoming projects where they would come out in theaters and on HBO Max simultaneously. That's been the case for all of the most recent Warner Bros. movies like "Godzilla vs. Kong," "Mortal Kombat," and of course, "Space Jam: A New Legacy."
If you're still not comfortable going to a movie theater, then you can watch the sequel at home with an HBO Max subscription. It costs $14.99/month, or you can sign up for an entire year for $149.99, which gives you two months for free. Sadly, the streaming service doesn't have a free trial as of this writing, but you can always sign up for a single month and cancel before your 30 days are up, effectively allowing the entire family to watch it for just $15.
You have to remember to act fast if you want to view it that way. New releases from Warner Bros. are only available for 30 days after release. That means you can watch "Space Jam: A New Legacy" starting on July 16, but you only have until August 15 to watch it. It will leave the streaming platform at that point and come back several months down the line. However, if you want to engage in all of the "Space Jam" conversations right when it comes out, make sure you have access to HBO Max at some point in July.