What Is The Song At The Beginning Of American Horror Stories Episode 1?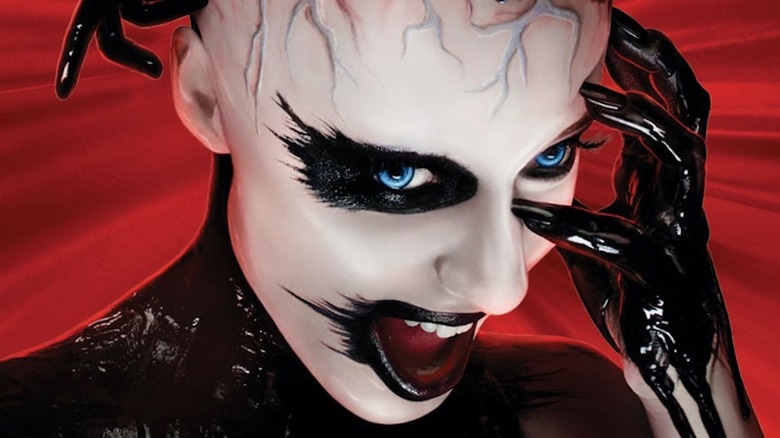 FX/FX on Hulu
The first two episodes of Ryan Murphy's hotly anticipated anthology series "American Horror Stories" are upon us, and oh boy, does this show begin with an unholy bang. The new series is spun off from Murphy's long-running genre anthology "American Horror Story," and promises to deliver a new blood-curdling tale of the macabre to fans every single week rather than every season. It also promises the return of several familiar faces and places from seasons of "American Horror Story" past.
One-episode-and-done approach aside, the "American Horror Stories" premiere is technically a two-parter, with both "Rubber (Wo)man: Part One" and "Rubber (Wo)man: Part Two) hitting FX and FX on Hulu simultaneously. The first of those episodes finds house-flipping power couple Michael (Matt Bomer) and Troy (Gavin Creel) moving into a new home with their teenage daughter Scarlett (Sierra McKormick) with eyes on a big pay day. Problem is, they've moved into the infamous murder house from Season 1 of "American Horror Story," and soon realize the horrific stories about the house might be true.
Before their lives go sideways and then some, the family does enjoy a little quality time together. In the first episode's opening moments, Scarlett's dads even properly embarrass her by singing along with a song on their car's radio. If that song sounds familiar to you, it's because it's a major rock 'n' roll hit dating back to the Summer of Love. 
A Whiter Shade of Pale was a hit for Procol Harum in 1967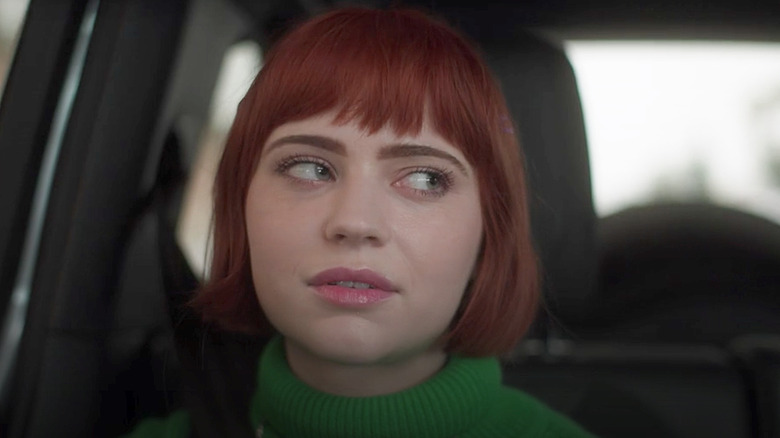 FX/FX on Hulu
That famed summer came in 1967, and found the likes of rock 'n' roll titans Bob Dylan, the Beatles, the Doors, and more dominating the radio. Alongside them was the lesser-known U.K. Procol Harum, whose debut single "A Whiter Shade of Pale" became one of the year's biggest and most unexpected hits. In the decades since, "A Whiter Shade of Pale" has also proven one of the era's most enduring hits, and continues to earn regular play on classic rock radio stations. The song has turned up in film and television projects on the regular as well, including the first episode of "American Horror Stories."  
Given the popularity of "A Whiter Shade of Pale," it'll hardly come as a surprise that the song has been regularly covered by other artists over the years. That includes renditions from hard rock legend Sammy Hagar of Van Halen fame, whose other band Hagar Schon Aaronson Shrieve recorded "A Whiter Shade of Pale" for their 1984 album "Through the Fire." Art-rocker Annie Lennox took a crack at the song a decade later, recording a suitably chilly version of "A Whiter Shade of Pale" for her 1995 covers album "Medusa." But if you want to hear the classic song at its soulful, stripped-back best, track down a copy of Willie Nelson's 1982 album "Always on My Mind." The country crooner's take on "A Whiter Shade of Pale" is powerful enough to make you forget it's a cover at all.