Unforgotten Season 5 Release Date, Cast And Plot - What We Know So Far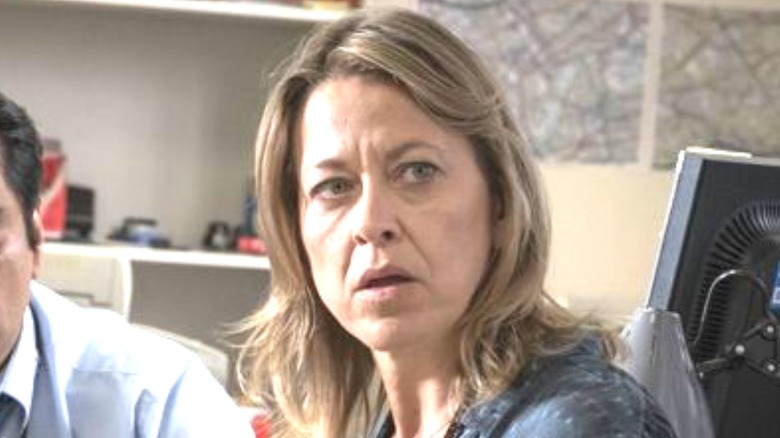 ITV
One thing that the United Kingdom consistently delivers in terms of television is good crime procedurals. With intense characters and gut-wrenching crimes, there is seriously no shortage of British crime dramas for fans of the genre to check out, including favorites like "Broadchurch," starring David Tennant and Olivia Coleman, and "Silent Witness," which started airing in 1996 and is still ongoing, with 23 seasons and counting. While there are always new dramas coming out, the ongoing shows tend to develop loyal fans and consistently top the ratings charts, like with "Line of Duty" on BBC and "Unforgotten" on ITV. 
Starting in 2015, the latter series centers around a team of London detectives investigating cold cases, led by DCI Cassie Stuart (Nicola Walker) and DS Sunil 'Sunny' Khan (Sanjeev Bhaskar). Each season of "Unforgotten" focuses on a new cold case after a body is found, following Cassie and Sunny as they unravel the mystery behind the murder and chase down the people involved. In Season 1, the case involves a 17-year-old boy whose remains are found during the demolition of a house. At the same time, personal developments go on in the duo's personal lives, with Seasons 3 and 4 exploring Cassie's relationship with her father after he is diagnosed with dementia. 
Season 4 of "Unforgotten" finished its run on ITV in March before going on to air on PBS, and fans are already wondering about Season 5 — especially after that Season 4 finale shock. Here's everything we know so far about "Unforgotten" Season 5. Please note, there will be spoilers for "Unforgotten" Season 4. 
When will Unforgotten Season 5 come out?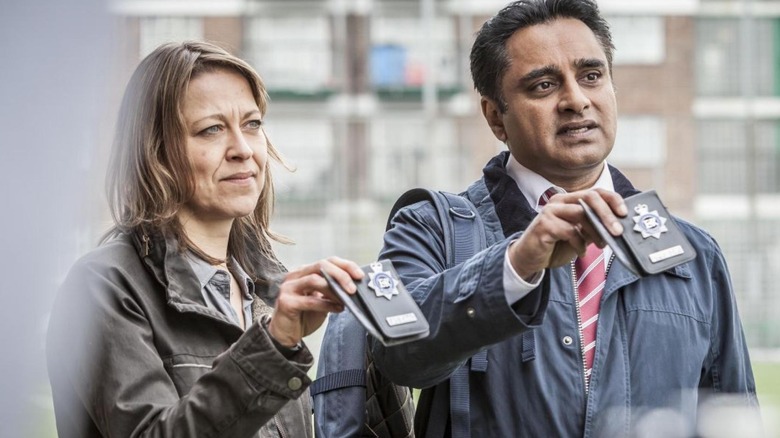 ITV
For "Unforgotten," there are generally 15 months between the release of seasons, with the series premiering Season 1 in October 2015, Season 2 in January 2017, and Season 3 a little later in July 2018. Season 4 of "Unforgotten" was strongly affected by the pandemic and filming restrictions, delaying the premiere date until February 22, 2021.  Luckily for fans of the popular series, "Unforgotten" is already renewed for a fifth season, as confirmed by writer Chris Lang on his Twitter shortly after the Season 4 finale. 
With many television shows resuming their regular production schedules once again, it can be assumed that "Unforgotten" will be doing the same. This means that fans of the intense crime series can expect to pick back up with the London detective team around late spring or early summer of 2022. "Unforgotten" fans should still keep in mind the possibility that the industry could face setbacks once again in late 2021 or beyond that would delay the next season's release, but as of right now, everything appears to be on track. 
Who will be in the cast of Unforgotten Season 5?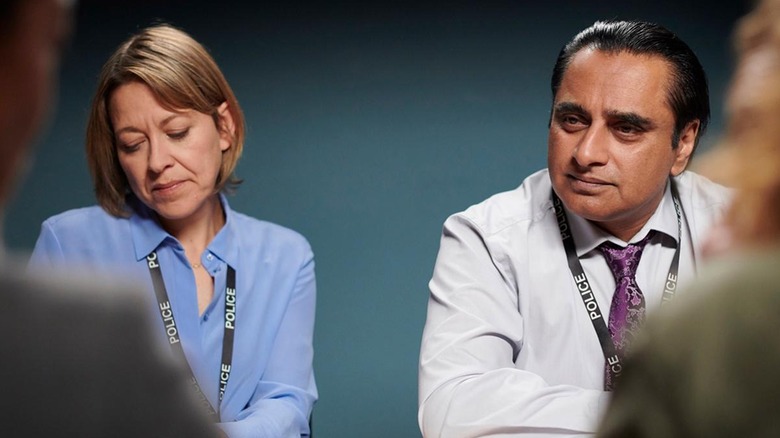 ITV
Part of what's always drawn people back to "Unforgotten" each season is the relationship between Cassie and Sunny as they work on cases together. At the end of Season 4, their partnership comes to an end when Cassie dies from a brain injury after a car crash. In a statement posted on the show's official Twitter, ITV thanked Walker for "playing the brilliant role of Cassie Stuart" in "Unforgotten," before explaining that Walker and Lang decided together that Cassie would meet her end in the Season 4 finale. The statement then went on to confirm that the show will be returning with Season 5 "with a new case, and a new 'Partner in Crime' for DI Sunny Khan." 
It's possible that Walker's decision to leave the series has to do with her upcoming crime drama "Annika," or she simply felt it was time for Cassie's story to end. Despite the sad news of Walker's departure, the show must go on, and there will be someone new stepping in as Sunny's partner. ITV has made no announcement yet about who will be replacing Cassie, so fans with have to wait and see as development continues on Season 5. 
As for the rest of the cast, there will be new actors filling out the surrounding roles relating to the new case, but some characters will carry over from Season 4. This includes Jordan Long as DS Murray Boulting, Lewis Reeves as DC Jake Collier, Carolina Main as DC Fran Lingley, Georgia Mackenzie as Dr. Leanne Balcombe, Janet Dibley as Jenny, and Michelle Bonnard as Sal, Sunny's romantic life partner. A few of the other recurring characters are up in the air due to their close relationship to Cassie, although her boss, Colin R. Campbell as DSI Clive Andrews, will likely return as well.
What will Unforgotten Season 5 be about?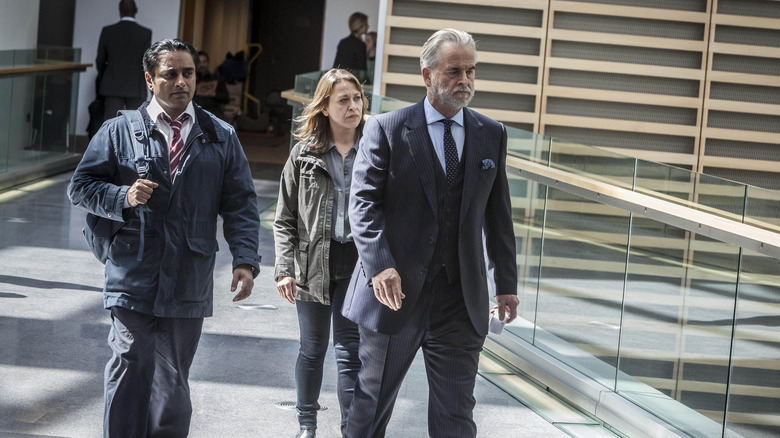 ITV
The fourth season of "Unforgotten" focuses on the murder case of a man named Matthew Walsh whose headless body is found in a freezer in a trash heap. Cassie if forced to come back to work from her sick leave, after having a mental breakdown in Season 3 due to the extreme trauma of that season's dark case. Along with that, she has to deal with her shifting relationship with her father after his dementia diagnosis. Sunny seems to be in a good place at work and in his relationship with Sal, but he is justifiably worried about Cassie. 
Throughout Season 4, the truth of what happened to Walsh comes to light, revealing that Walsh was not so innocent himself, and he committed quite a few serious crimes shortly before his death. But it was his choice to kill a man named Stephen, brother to suspect Dean Barton (Andy Nyman), that led Dean to get revenge and murder Walsh. Shortly before the truth is revealed and the guilty parties arrested, Cassie is T-boned by a speeding car and suffers a serious head injury. While Sunny finishes their investigation, the doctors try to save her, but she dies in surgery. 
Going forward, Sunny and the rest of the team will be grieving the loss of Cassie, while also adjusting to a new partner (whoever that may be). It will definitely be an emotional time, but the detectives must keep working, and it's anyone's guess what sort of case they will face in Season 5.