The Underrated David Tennant Crime Drama You Can Binge On Netflix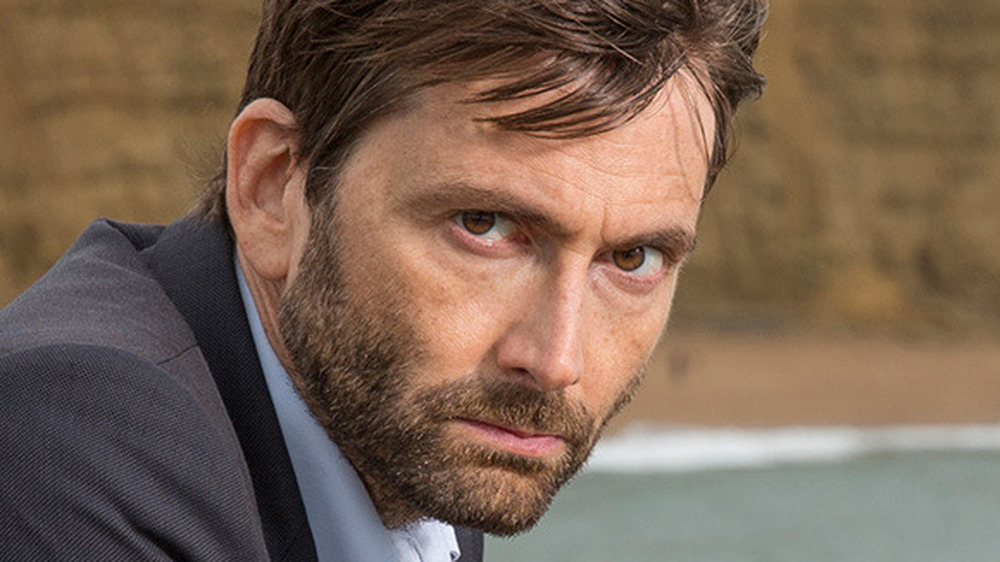 ITV/BBC America
David Tennant, the Scottish actor likely best known for his turn as the Tenth Doctor in the BBC series Doctor Who, has had a prolific acting career across film, theater, television, and even audio work (frequently with BBC Radio) in the three decades that he's been working. Outside of Doctor Who, some of his notable roles include Barty Crouch Jr. in Harry Potter and the Goblet of Fire and Kilgrave in Jessica Jones. Plus, Tennant has also starred in films such as The Decoy Bride with Alice Eve, Mad to Be Normal with Elizabeth Moss, and Mary Queen of Scots with Saoirse Ronan and Margot Robbie.
But Tennant's television work goes beyond Doctor Who and Jessica Jones, as he also starred in the underrated British crime drama series Broadchurch for all three of its seasons. Broadchurch is available on Netflix and is definitely worth the binge-watch.
Broadchurch is a compelling drama with a stellar cast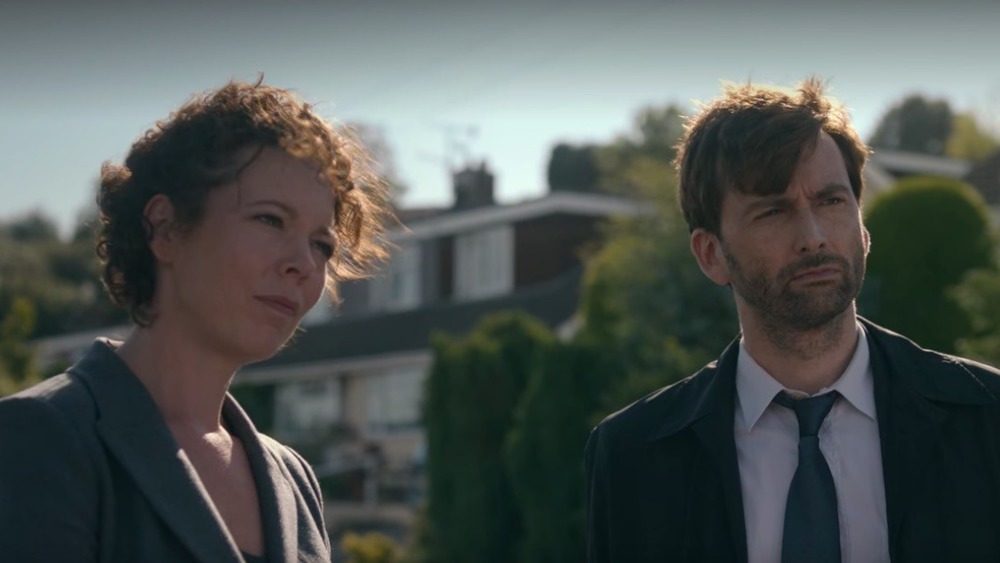 ITV/BBC America
Created by Chris Chibnall (who has served as showrunner and head writer of Doctor Who), Broadchurch premiered in 2013 and ran through 2017. Along with Tennant, the show features many big name actors — most notably Tennant's co-lead Olivia Colman. The actress is known for portraying Queen Elizabeth in seasons 3 and 4 of Netflix's The Crown, as well as another royal, Queen Anne, in her Oscar-winning performance in 2018's The Favourite. Broadchurch also stars Jodie Whittaker (who currently plays the first female Doctor in Doctor Who), Arthur Darvill (another Doctor Who alum), and Jonathan Bailey (of recent Bridgerton fame).
The compelling drama begins with the murder of a young boy in a small, fictional coastal town in England. The tragedy attracts intense media attention to the small town, which puts the residents — and their secrets — into the nation's eye. Newcomer Alec Hardy (Tennant), a Detective Inspector, is paired up with a local police officer Ellie Miller (Colman) to tackle the tough case.
Broadchurch received great acclaim from the get-go. The Hollywood Reporter's Tim Goodman wrote of the show in an August 2013 review, "BBC America unleashes a small masterpiece in the eight-part murder mystery, a textbook example of great writing, acting and economy of story." Meanwhile, The Guardian at Lucy Mangan wrote in June 2013, "Broadchurch is a quiet, understated and wholly compelling murder mystery: how could you bear to wait a week for each episode?" To answer The Guardian's question, now viewers don't have to wait a week, thanks to Netflix. Plus, descriptors such as "masterpiece" and "wholly compelling" sure make it sound like the perfect show to binge.