The Pandemic May Have Skewed This Year's Emmys Field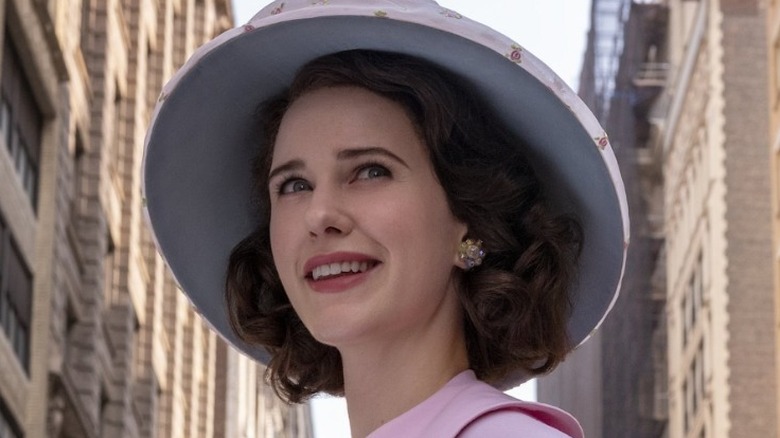 Amazon
Nominations for the 73rd Primetime Emmy Awards were announced earlier, bringing in a number of welcome surprises and controversial snubs. We're months away from the award show's September 19 date, but that hasn't stopped plenty of Twitter users from voicing their pleasure or displeasure with the announced nominations. Beloved shows like "Ted Lasso," "The Boys," "Lovecraft County," and "WandaVision" got a lot of love from the Emmys. Meanwhile, shows like "Superstore," "Small Axe," and "Girls5eva" received various snubs.
What's surprising about the upcoming Emmys is the number of newcomers that received nominations while other huge fan favorites didn't even make the cut. For instance, according to CNBC, 75% of the entries for Outstanding Comedy Series are new this year. There are also 44 first-timers across the lead, supporting, guest, and short-form categories. While it is true that there seemed like an influx of new, fantastic series, the 2021 Emmy nominations feel more skewed away from the expected long-running shows. And the pandemic may just be the reason why.
Pandemic production slowdown and air date rules may have led to fewer nominations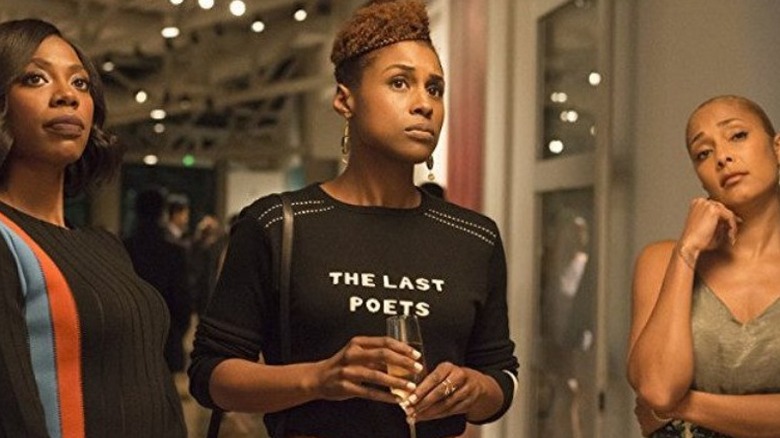 HBO
For many, television provided a welcome escape while stuck at home during the pandemic. However, it was also the cause of many production slowdowns in Hollywood, which greatly affected the 2021 Emmy nominations. According to Variety, significantly fewer shows were submitted this year than in past years due to production slowdown. And this played a factor in new shows managing to dominate a few categories. But that wasn't the only way the pandemic could have affected things.
In addition to fewer submissions, the eligibility air date for a series to be considered may have also contributed. Via TV Line, eligible shows or TV movies needed to air between June 1, 2020, and May 31, 2021. As The Los Angeles Times reported, the rule is the reason why HBO's "Insecure," which has been nominated 11 times since 2018, didn't appear this year. The series' fourth season premiered on April 12, 2020. The eligibility rule is also the reason why "The Marvelous Mrs. Maisel," "Better Call Saul," and "What We Do in the Shadows" are missing from the 2021 Emmy nominations (via Deadline).
While it might be disappointing that some of these beloved shows are out of this year's Emmys, September 19 will still be an exciting night for some fresh faces to potentially win.