The Limited Series Emmy Field Is So Stacked It's Causing A Stir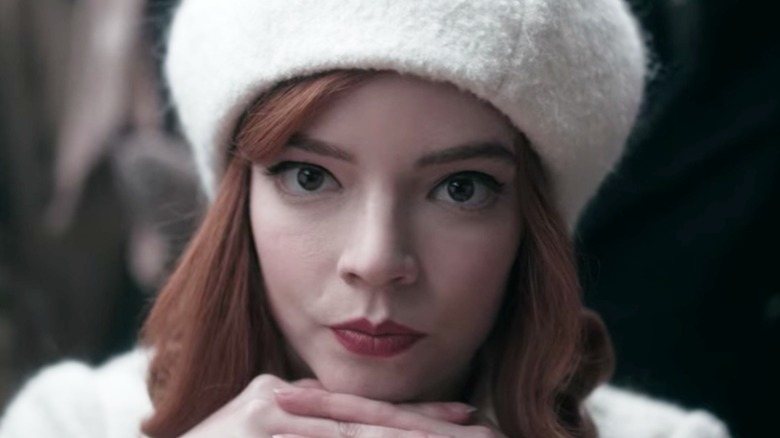 Netflix
Historically speaking, most of the cultural and media attention during the Emmys race is soaked up by the Drama and Comedy Series fields, what with their decades-long tradition and their wealth of beloved long-running nominees. But in recent years, more and more of our conversations about TV seem to revolve around the once-underappreciated format of the limited series.
With television increasingly becoming an auteur's medium and a vehicle for long-form cinematic storytelling, several of the most acclaimed and popular series of the past few years have been one-off events, including "Little Fires Everywhere," "Normal People," "Watchmen," and many others. As a result, the Limited Series categories at the Emmys have become more competitive than ever, and given us some of the most head-turning races of recent years — think "Chernobyl" vs. "When They See Us" vs. "Sharp Objects" in 2019, or "Big Little Lies" vs. "Feud: Bette and Joan" vs. "The Night Of" in 2017.
As a case in point, where the Comedy and Drama categories suffered a bit in 2021 as a result of pandemic hiatuses imposed on previous Emmy juggernauts like "Succession" and "The Marvelous Mrs. Maisel," this year's Outstanding Limited Series field might very well be the most crowded one in the history of the category. Read on to understand why, and how the internet is responding to this embarrassment of riches.
This year's Outstanding Limited Series category is a death match between five TV masterpieces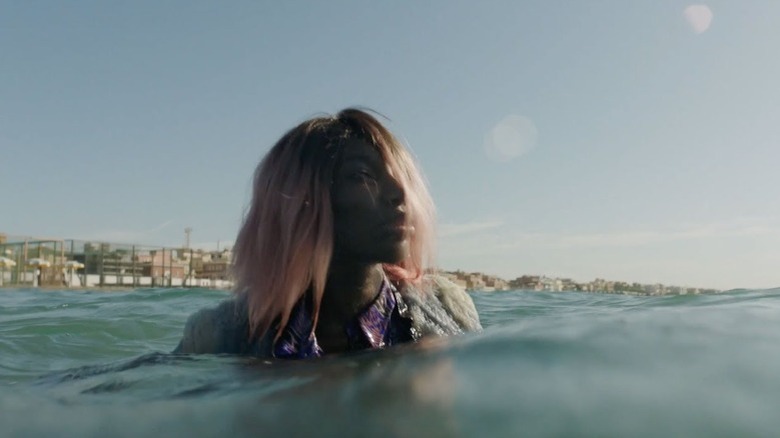 HBO
Unlike the Comedy and Drama Series categories, in which the final tally can go up to eight, Outstanding Limited Series is, ahem, limited to five nominees. In 2021, this has resulted in a uniquely stacked field of contenders: HBO's "I May Destroy You" and "Mare of Easttown," Netflix's "The Queen's Gambit," Prime Video's "The Underground Railroad," and Disney+'s "WandaVision" are all vying for the statuette (via Variety).
Each of these five shows boasts enough acclaim, popularity, and cultural impact to qualify as a frontrunner in a normal year. "I May Destroy You" topped Metacritic's ranking of the best shows of 2020 by a country mile; "The Queen's Gambit" became Netflix's most-streamed scripted limited series ever and collected over 30 industry awards (via IMDb); "WandaVision" defined the world of pop culture for the entirety of 2021's first two months; "Mare of Easttown" earned breathless raves and was the most-watched episode of an original show ever on HBO Max (via Deadline); and "The Underground Railroad" continued Barry Jenkins' winning streak by becoming the highest-rated new scripted series on Metacritic in a decade.
With these five shows all pitted against each other, there's really no telling where the Limited Series category is going to go on Emmys night; it's impossible to even rule out one of the nominees as a probable non-winner. Unsurprisingly, the internet has gone wild over this murderers' row of contenders — and even wondered whether it may be the result of a design flaw in the category.
The internet is amazed at the strength of the race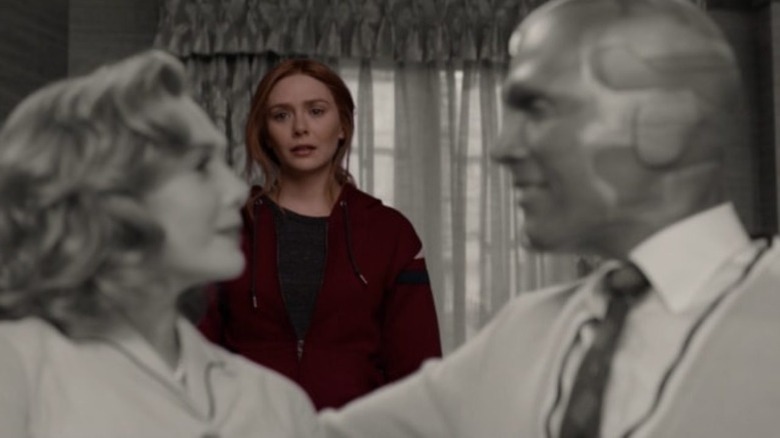 Disney+
The cutthroat intensity of the Outstanding Limited Series category immediately set Twitter ablaze, with countless users asking themselves just how the Television Academy can possibly decide between the five nominees. @FaradPortee wrote, "Are you kidding me?? Just give all five shows the Emmy and call it a day." The sentiment was echoed by @William__III, who admitted that "the Limited Series or Movie categories are so stacked that I gasped while reading the nominees!" A fan of "WandaVision" with the handle @SamCoffey72 celebrated the show's inclusion by writing that "a MCU TV show just lead [sic] Limited nominations in what is, perhaps by far, the strongest and most prestigious year of Limited Series of all time." And @AC_Myhrberg summed it up: "I don't envy those Emmy voters." Lots of users also noted the strength of the field's Lead Actress category, in which Michaela Coel, Elizabeth Olsen, Anya Taylor-Joy, and Kate Winslet compete alongside "Genius: Aretha's" Cynthia Erivo.
HuffPost's Marina Fang went one step further, and actually asked: Should the field be this competitive? Calling the race "overstuffed," Fang argued that this year's nominations evince a need for change. With limited series becoming a more important and prestigious part of the TV landscape with each passing year, she opined that "the Emmys could expand the number of nominees beyond five, or even split it into separate comedy and drama sections to give more shows their due." It's an overhaul that would certainly have been welcomed by some of 2021's also-rans, such as "The Undoing" and "The Good Lord Bird" — fine, worthy shows that had the misfortune of being released during a historic season for limited series.