2021 Emmy Awards: Air Date, Nominees, And How To Watch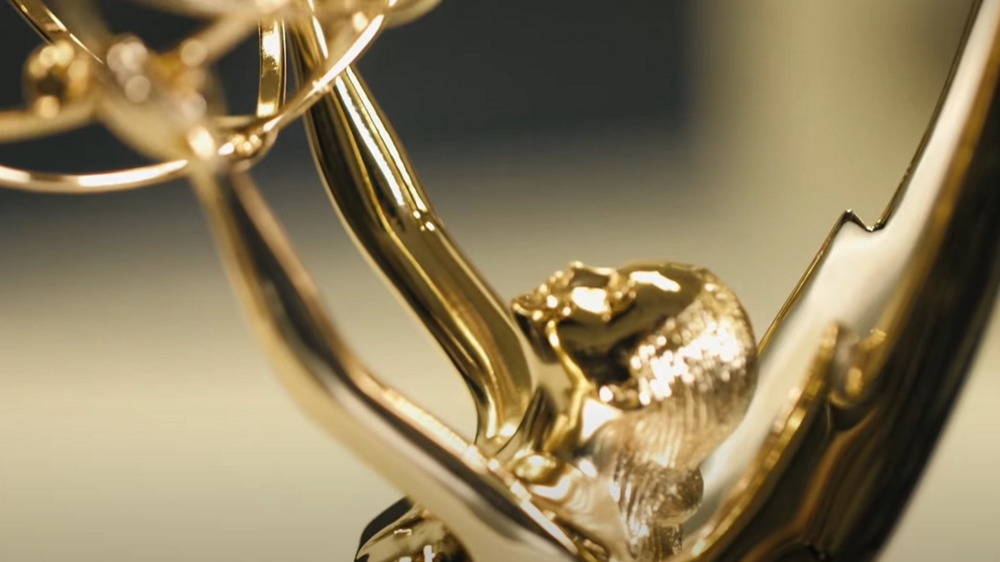 NBC
The past year was positively drowning in hallmark television programs. And now that the Golden Globes have finished their day in the sun, it's time to get ready for the 2021 Emmy Awards. 
Each year, the Academy of Television Arts & Sciences recognizes stellar works of writing, production, and acting with the Emmys. Audiences can look forward to a reliable collection of awards, such as Best Comedy, Outstanding Supporting Actor, and Outstanding Directing. Even though 2020 was ... well, an interesting year, thanks to the coronavirus pandemic and lockdowns across the country, the TV industry adapted and delivered some remarkable programs. However, when it comes to winners, the nineties TV series Highlander said it best: There can be only one. The Emmy Awards serve to settle syndicated rivalries and crown the champions.
Even though 2021 seems like it started only a few weeks ago, every television fan is probably wondering how to watch the Emmy Awards, when to watch it, and what nominees they should pay attention to. While these are still early days, here is everything we know so far.
When will the 2021 Emmys take place, and how can you watch them?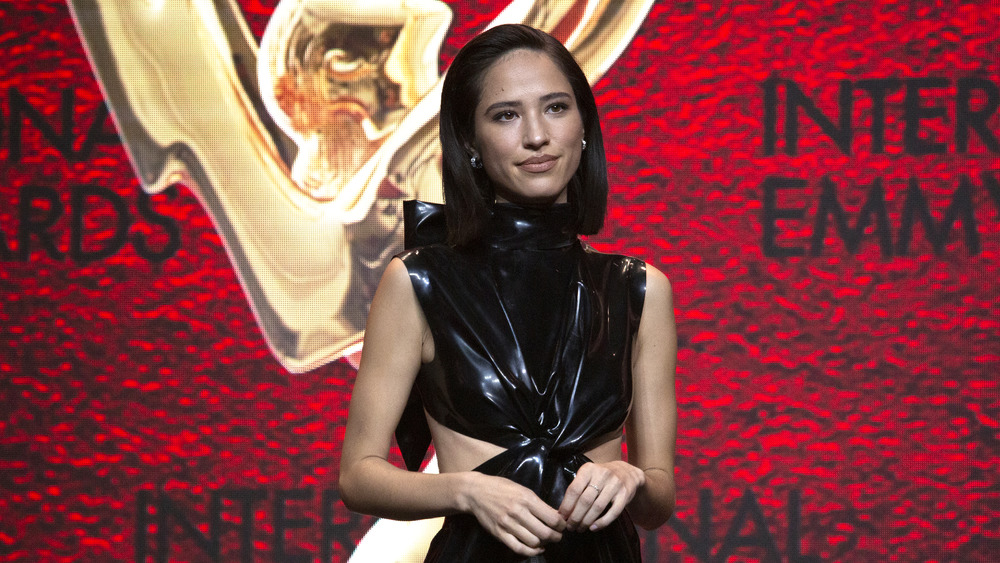 Santiago Felipe/Getty Images
While the world of television has seemingly flipped on its head thanks to the pandemic, not to mention an ever-growing list of streaming services such as Disney+ and Peacock, the Emmy Awards seeks to provide viewers with at least some consistency. According to the official Emmy Awards site, the ceremony will stick to its late September Sunday tradition. 
This year, the Emmys will air at 8:00 PM, EST, on Sunday, Sept. 19. However, unlike last year's Emmy Awards, the broadcast will air on CBS, not ABC, as the awards program tends to rotate networks on an annual basis. Since CBS' own streaming platform, Paramount+, will launch March 4, you can also watch the Emmy Awards through the service.
Last year, Jimmy Kimmel hosted the program, but as of writing this article, the Academy of Television Arts & Sciences has not announced who will be tapped for this year's show. The organization hasn't even decided on a venue yet, so keep your eyes and ears peeled for more news as the year marches on.
What shows are being nominated?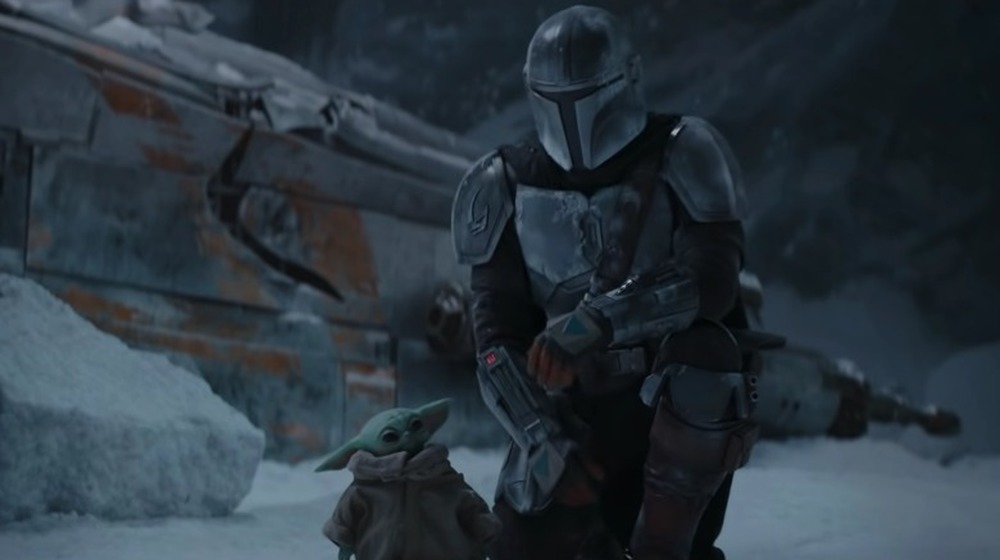 Lucasfilm/Disney+
Since the broadcast date has just been announced, the Emmy Awards currently have zero nominations, but that hasn't stopped many TV aficionados from handing out their predictions. On prediction sites such as Gold Derby, you can find numerous forum threads dedicated to deducing potential Emmy nominations. According to the site's users, The Crown, The Handmaid's Tale, and The Mandalorian are all strong contenders for best drama, while Rachel Brosnahan (The Marvelous Mrs. Maisel), Issa Rae (Insecure), and Christina Applegate (Dead to Me) could win best comedy actress. 
Last year, audiences had to wait until July 28 to discover the nominations, and in 2019, nominations weren't revealed until July 16 (via Vanity Fair). Going by past patterns, then, we probably won't know the accuracy of internet predictions until mid-July at the earliest, if not later in the month.
However, the 2021 Emmys will bring a few notable changes to the formula. Variety reported that the Academy of Television Arts & Sciences decided to merge several categories, such as variety talk and variety sketch. Furthermore, the Academy will only nominate anthology shows alongside miniseries, in the category of "outstanding limited or anthology series." There will also a new award given out for outstanding stunt performance — meaning that, yes, stunt performers are finally getting their due.
So, until the Academy of Television Arts & Sciences releases a nomination list, make your predictions.