Where Is Too Hot To Handle Season 2 Filmed?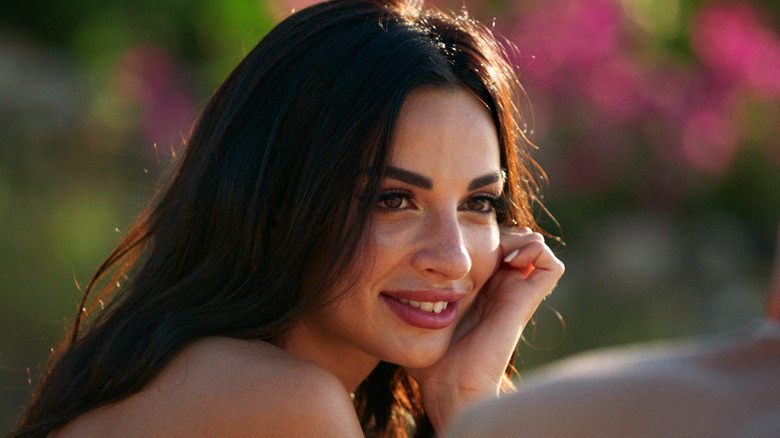 Netflix
Similar to many of the other popular paradise dating shows like "Love Island," "Temptation Island," and "Bachelor in Paradise," Netflix has their own show to throw in the ring, and that's "Too Hot To Handle." In this dating competition show, which aired its first season in April 2020, a group of 10 or more individuals are tricked into thinking that they are on a regular dating show, before it's revealed that they must follow the rules of "Too Hot To Handle" to earn $100,000 in the finale. 
The rules in question? The singles cannot kiss, have sex, fool around, or a number of other things, otherwise an amount of money will be deducted from their final total. If people in the house start making a genuine connection, then the virtual assistant who hosts the show, called "Lana," may decide to allow them some form of intimacy. But if Lana decides that you aren't making any personal emotional progress, she will kick you off of the show, so watch out. 
As the show is a secret set-up, it's no surprise to learn that the reality series switched locations for Season 2. It kind of gives it away if a group of people walk into the original "Too Hot To Handle" house. In Season 1, the show was filmed in Punta Mita, Mexico in a luxurious beachside villa. So where exactly are the contestants looking for love in Season 2 of "Too Hot To Handle"?
Season 2 takes the couples to Turks and Caicos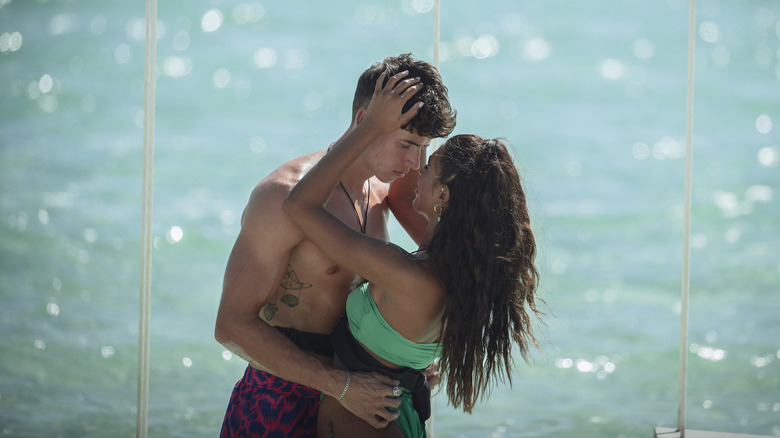 Netflix
Netflix takes the new group of "Too Hot To Handle" to a proper island this time around, hosting the contestants at a beautiful resort in Turks and Caicos, an island located in the Atlantic Ocean, close to the Dominican Republic, Haiti, and Cuba. According to Marie Claire, the specific resort that the reality show filmed both Seasons 2 and 3 at is called Turtle Tail Estate, and checking out the official website, it definitely looks like heaven. The villa reportedly costs $10,000 per night to rent, and as of right now, the next availability to book is in January 2023. Maybe you can save up enough money for the trip by then?
The private estate has seven bedrooms and 12 bathrooms, with 15,000 square feet and its own private dock for a yacht. On top of that, there's a small movie theater, game room, tennis court, full gym, and more (Luxatic). If that's not enough for you, just go swimming in the infinity-edge pool, or the beautiful, bright blue waters that almost fully extend around the resort. At least for the people on "Too Hot To Handle," they have plenty to do while they try to avoid thinking about kissing and other activities that will get them in trouble. Having watched the first season, you'll know that even then, they aren't super successful.