The Forgotten Crime Drama You Can Stream On HBO Max
Let's face it: When it comes to crime dramas, there's an abundance of choice, largely because it's such a vague description that can describe a countless number of shows. There are a few that instantly come to mind, of course, and HBO's "The Sopranos" makes the list of one of the most famous critically acclaimed crime dramas of all time. However, it's vastly different from something like "Prison Break," which heavily relies on a serialized format. Basically, the sub-genre is huge.
Stories following criminals will always be popular among audiences, but why? Well, for starters, it's pure escapism that offers a window into a world that most people aren't really in touch with, and the writers bring that world a little closer to our own by making it relatable in one way or another. But there's also a lot more scope to dig into when it comes to roguish criminals. Certain shows can spend multiple seasons peeling back the layers of supposedly "bad" characters, and that's always interesting to watch. Just look at "Sons of Anarchy." It spends seven seasons exploring the ins and outs of the titular violent motorcycle gang, discovering what motivates them when living outside of the law. 
You might be familiar with the shows we just mentioned, but there's one forgotten crime drama currently streaming on HBO Max that's absolutely worth your time.
Banshee is worth a watch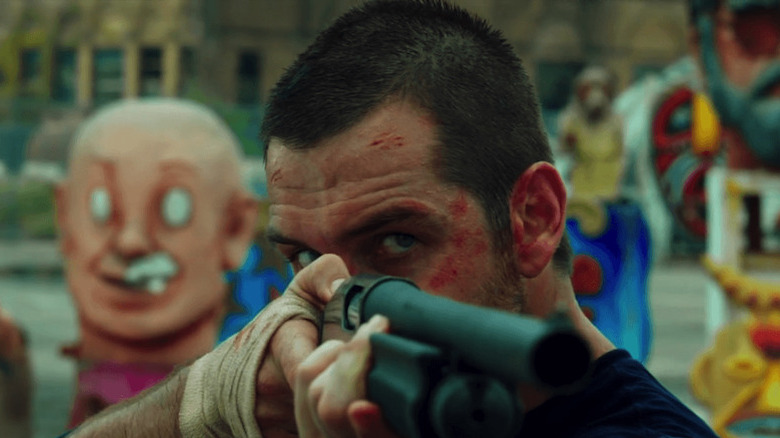 Cinemax
Two words to convince you: Antony Starr. Before he was terrorizing audiences as the villainous superhero Homelander in "The Boys," Starr led "Banshee" on Cinemax back in 2013. He stars as a mysterious ex-convict who steals the identity of Sheriff Lucas Hood, who is killed in a bar fight on his way to the town of Banshee, Pennsylvania. The dead-Hood had traveled from Oregon for his new job, meaning that no one in the town knew who the new Sheriff was. Luckily for the unnamed ex-con, he has some resourceful allies — namely hacker Job (Hoon Lee), who falsifies Hood's records to make the mysterious criminal's new persona a bit more legitimate.
From there, he brings a ferocious form of justice to the town of Banshee. Essentially, he's trying to find some kind of redemption for all the crimes he's committed in the past, while also attempting to forge a new path for himself. He runs into a problem, however, when he meets the locally revered crime boss Kai Proctor (Ulrich Thomsen), with whom he butts heads (sometimes literally) throughout the series. That's without mentioning that his equally criminal ex-girlfriend Carrie (Ivana Miličević) is now married to Banshee's local District Attorney. Awkward.
"Banshee" stayed somewhat under the radar during its four-season run from January 2013 to May 2016, and didn't find the biggest audience. But that doesn't make it any less worthy of your time – especially when Hood tries to balance his role as a Sheriff alongside his thirst for criminality. "Banshee" is a downright gripping watch that critics and viewers hold in high regard. On Rotten Tomatoes, the series has a 90% overall critical rating and a 91% audience rating, with its third and fourth seasons boasting perfect 100% critical approval scores.
But does the show ever reveal its central criminal's real name? You'll just have to stream "Banshee" on HBO Max to find out.