Why Homelander From The Boys Looks So Familiar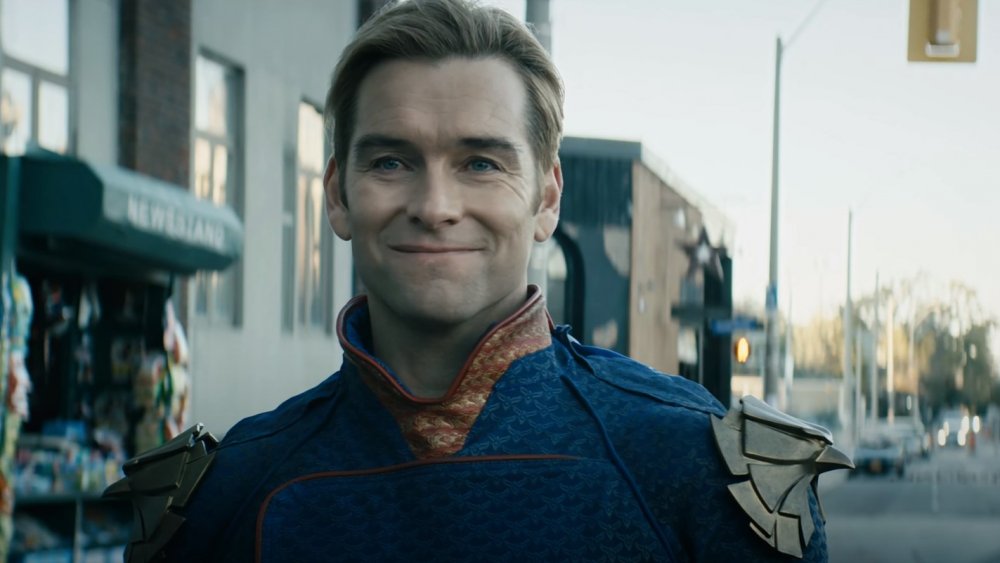 Amazon Studios
To the citizens occupying the world of The Boys, Homelander is five feet, 11 inches of Vitruvian, all-American perfection. Between his near-limitless power and "aw shucks" exterior, he's everything that the public could want in a patriotic super person, right down to the stars and stripes draped across his shoulders. As fascistic demigods go, Homelander's an absolute dream.
And while series protagonist Billy Butcher is played by Karl Urban — at this point a household name thanks to roles in The Lord of the Rings, Star Trek, Thor: Ragnarok, and basically everything else from the last twenty years — the actor who portrays Homelander might be a little less familiar.
As has become tradition (see: Henry Cavill as Superman, Christian Bale as Batman, Helen Mirren as the new Captain America ... someday), this pop culture superhero tribute to all things U.S. of A. is played by an actor from another land. Antony Starr, born October 25, 1975, hails from New Zealand. That's where he got his start, but it wasn't long before he broke through stateside. Here's where you might have seen Homelander from The Boys before. 
Born to be a Starr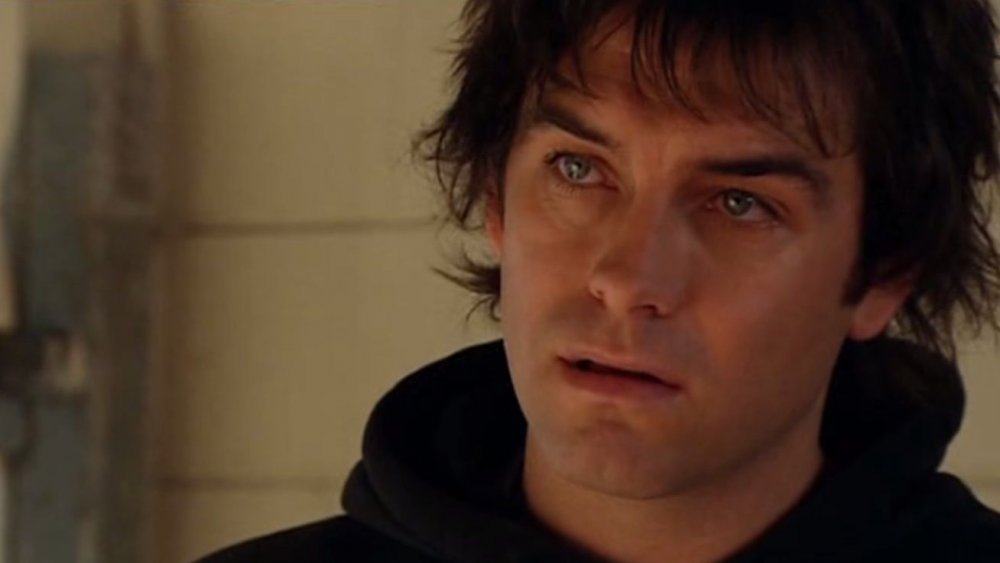 TV3
Like many Kiwi actors, Antony Starr got some early work on Xena: Warrior Princess. Sharp-eyed fans can spot him playing two separate parts, as Mesas on the first season episode "Hooves and Harlots," and as David on "The Giant Killer" the following year. A few local productions followed, and Starr's first regular gig came in 2001 in the form of a recurring role on Mercy Peak, a New Zealand television drama on which he played "one of the no-good, white trash Van der Velter brothers." 
Starr's biggest break came in 2005 with Outrageous Fortune, another New Zealand television program that stemmed from the same production team as Mercy Peak. For six seasons and 107 episodes, Starr seriously showed off his range — playing identical twin brothers Van and Jethro West, one an unscrupulous lawyer and the other a classic laid-back stoner. This performance would earn Starr a Qantas Television Award for Best Actor in a TV Drama, as well as New Zealand Screen Award for Television and New Zealand Film and TV Award nominations. Most incredibly, at no point during any of this was Starr ever part of a single Hobbit production, which famously filmed in New Zealand (and made the Hobbiton Movie Set in Waikato a true Tolkien tourism spot).
Homelander comes to America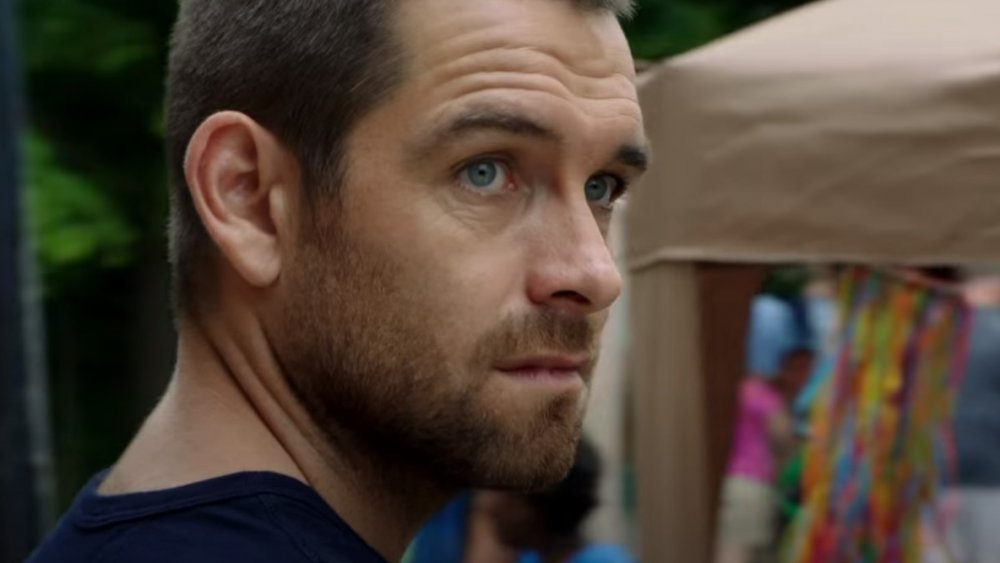 Cinemax
Starr arrived in American theaters with 2004's bro-down comedy Without a Paddle, playing the recently deceased Billy Newwood, the childhood friend of the film's central trio whose death inspires them to carpe some diem. More stateside work cropped up in 2013 with the Cinemax series Banshee, on which Starr played the show's enigmatic main character Lucas Hood, an ex-con who takes the place of a town's incoming sheriff while trying to get his share of loot from a heist. Starr also portrayed Lucas Hood on Banshee Origins and the TV mini-series Banshee Origins: Checking In.
In 2016, the same year that Banshee went off the air, Starr appeared as the lead character on NBC's short-lived drama American Gothic. He portrayed Garrett Hawthorne, the eldest son of the Hawthorne family — wealthy Bostonians grappling with the possibility that their patriarch may have actually been a murderer and that one of the family members helped him carry out his wicked deeds. Sadly, network CBS cancelled American Gothic after just a single, 13-episode season.
Antony Starr is busy thinking about The Boys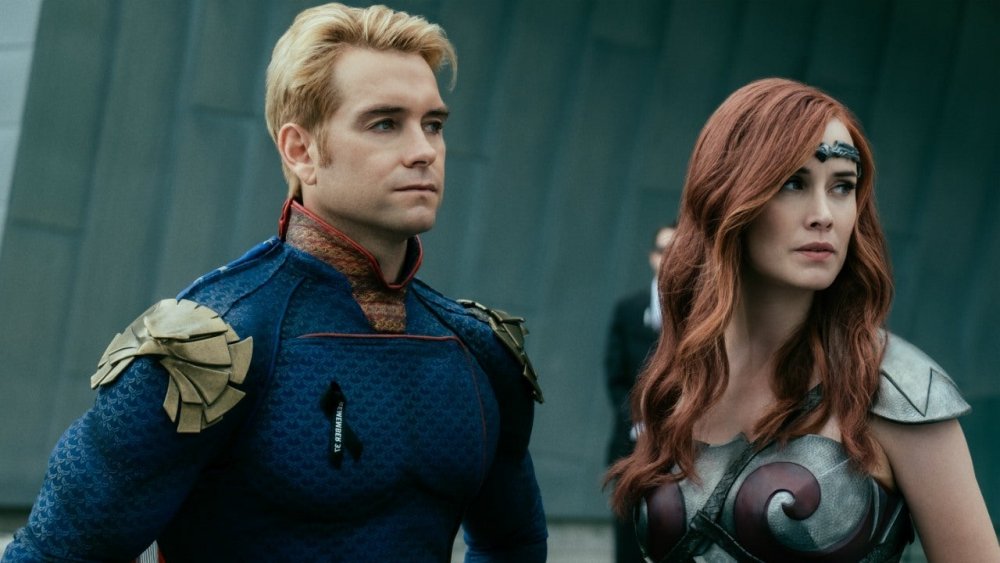 Amazon Studios
Since 2019, Starr has been chilling audiences on the Amazon Prime adaptation of Garth Ennis and Darick Robertson's comic book series The Boys. His depiction of Homelander — the ultra-patriotic, megalomaniacal superhuman created by Vought International, who believes that his status as a "Supe" grants him the freedom to do absolutely anything he wants, including mass murder — has captivated audiences, who've praised Starr's performance as "riveting and terrifying."
While the character's ultimate fate in the source material is less than pleasant, it's unknown how long it will take for the small-screen story to reach that point, or if the creative minds behind The Boys will rewrite Homelander's narrative in certain ways in order to prolong the inevitable conclusion. Fans certainly wouldn't mind seeing more of Starr as Homelander on The Boys — and Amazon Studios seemingly agrees. Season 2 of The Boys, which premiered on the streaming platform on September 4, 2020, has already proven to be even bolder and bloodier than season 1, and Amazon Studios has already ordered season 3. This should keep Starr quite busy for the foreseeable future, and hopefully, The Boys will continue on past season 3 and Homelander will keep America "safe" for a long time to come — just try not to look too closely.