The Best HBO Max Shows Of 2021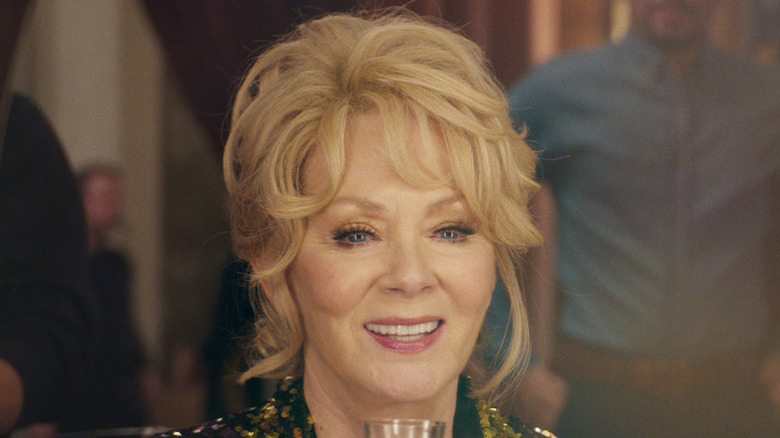 Jake Giles Netter/HBO Max
Launched in May of 2020 and already successful beyond the wildest dreams of the AT&T executives who willed it into existence, HBO Max has quickly risen to the top of the streaming television platform hierarchy. While it's too soon to celebrate anything but short-term success, the fact that nobody we know is screaming for the return of HBO Go portends well for the streamer's future, especially considering the increasingly competitive and expensive battle for humanity's eyeballs.
But for HBO Max to justify its subscription fee, it can't simply recirculate pre-existing TV shows and movies to which AT&T already owns the rights and call it a day. Over the course of the last decade, Netflix, Amazon Prime, and Hulu have cultivated their own distinct brand identities with original content. Disney+ and Apple TV+ are far newer to the streaming game, but each have pulled off at least a few watercooler shows — Disney's "WandaVision" and Apple's "Ted Lasso," for two examples — within a comparatively small window of time.
So can HBO Max compete in the realm of new, exciting, dynamic programming, or will it have to coast on viewers who absolutely have to rewatch "The Sopranos" once a year? Well, let's see what they pulled off in 2021....
Search Party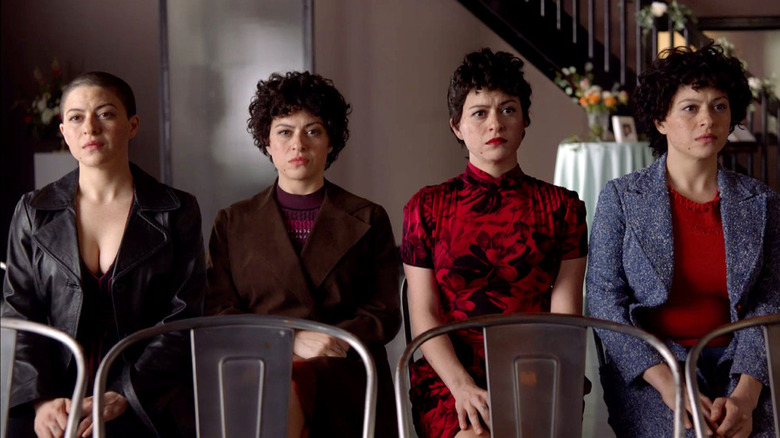 Within weeks of "Search Party" rolling out its fourth season, HBO Max announced a fifth go-round. The quick renewal indicates this brutal send-up of aimless, privileged young urbanites has crossed the threshold from a cult hit into a regular ol' hit — and it's about time.
The gist is: Dory Sief (Alia Shawkat) is recently graduated from NYU, can't find meaningful employment, and secretly loathes her doting boyfriend Drew Gardner (John Reynolds). Upon discovering an otherwise forgettable college acquaintance has gone missing, Dory devotes herself to solving the mystery. And then a whoooole bunch of other stuff happens. 
But no matter what else occurs, Dory's pals Elliott Goss (John Early) and Portia Davenport (Meredith Hagner) remain adorable, awful sociopaths. 
Starring: Alia Shawkat, John Reynolds, John Early
Executive Producers: Michael Showalter, Sarah-Violet Bliss, Tony Hernandez, Charles Rogers, Lilly Burns
Premiere: Nov 21, 2016
Seasons: 4
It's a Sin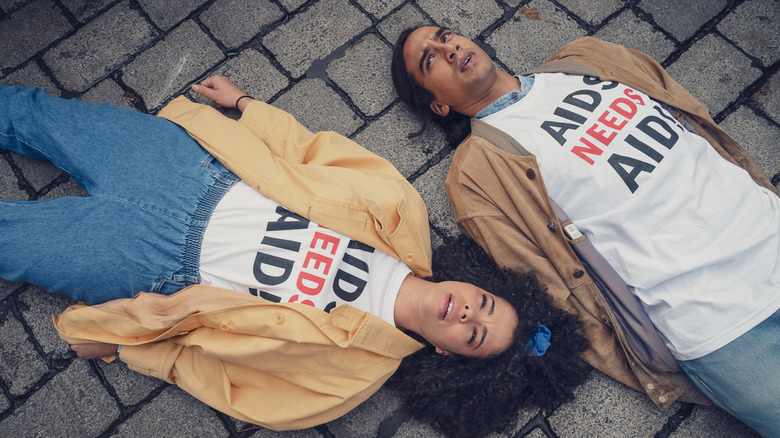 HBO Max
Generally recognized for his acclaimed work as head writer on "Doctor Who" and creator of "Torchwood," Russell T. Davies has also tackled his fair share of earthbound topics. With "It's a Sin," Davies takes us back to the London of the 1980s where the British government handles the AIDS epidemic almost as poorly as their American counterparts.
Despite the significant brutality and misery baked into the subject matter, the cast conjures a joyfulness that keeps the five-episode affair a step or two ahead of the abyss. Maybe fans of Davies' other shows should consider giving this a gander. Perhaps it's a little like "Doctor Who," except instead of Daleks, systemic homophobia attempts to exterminate humanity.
Starring: Olly Alexander, Lydia West, Nathaniel Curtis
Executive Producers: Russell T. Davies (creator), Peter Hoar, Nicola Shindler
Premiere: Jan 22, 2021
Seasons: 1 
The Bridge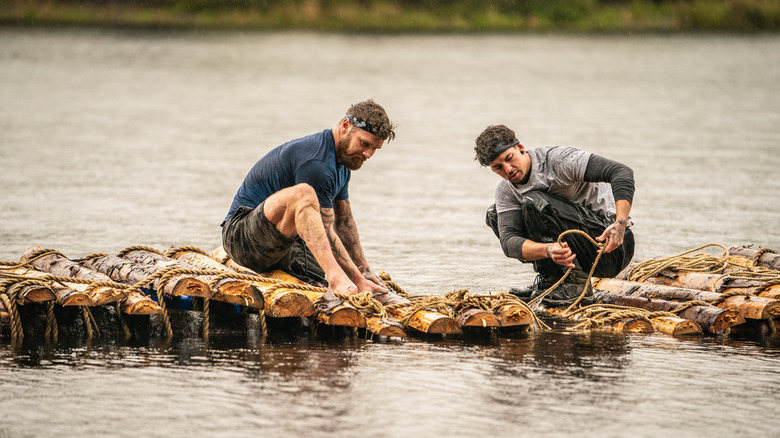 HBO Max
Has reality television entered a second golden era?
Those of us who watched cable 15 years ago remember reality TV as exploitative programming featuring attractive young people drinking heavily and violently competing for the affections of even more attractive, much drunker, and sometimes more famous people. It was pretty terrible!
While that chaotic, trashy spirit carries on elsewhere, isn't it nice to see reality shows that reward attributes beyond looks and limited impulse control? Today, we have reality shows about actual skills including baking and building non-edible stuff like bridges. 
On "The Bridge," an intuitively titled program, the first of the 12 competitors to build and traverse a 250-meter bridge across a lake gets to head back to their unglamorous existence £100,000 (around $139,373 in U.S. dollars) richer.
Starring: James McAvoy (narrator) 
Executive Producers: Warren Smith, Rick Murray, Michelle Chappell
Premiere: 2021
Seasons: 1
Sesame Street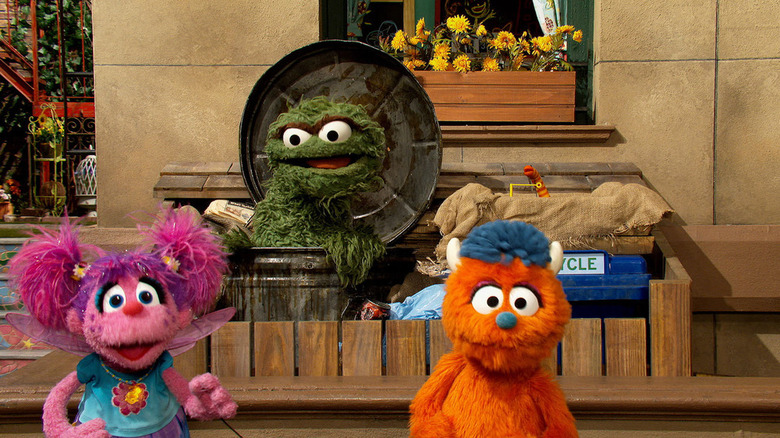 HBO Max
Would any of us know how to read or do basic math without "Sesame Street"? Of course not. We only understand what the alphabet and numerical symbols are and how we can use them to our advantage because Elmo, Bert, Ernie, Oscar the Grouch, Grover, Mr. Snuffleupagus, Big Bird, and all the other singing puppets allowed us to know. Without "Sesame Street," American civilization would have collapsed decades ago, and most of us would certainly be dead. 
HBO snatched up first-run access to new episodes as of 2015, so if you need your Cookie Monster fix nine months before public television offers it, Max is your only option.
Starring: Fran Brill, Leslie Carrara-Rudolph, Ryan Dillon
Creator: Joan Ganz Cooney
Premiere: Nov 10, 1969
Seasons: 52
Looney Tunes Cartoons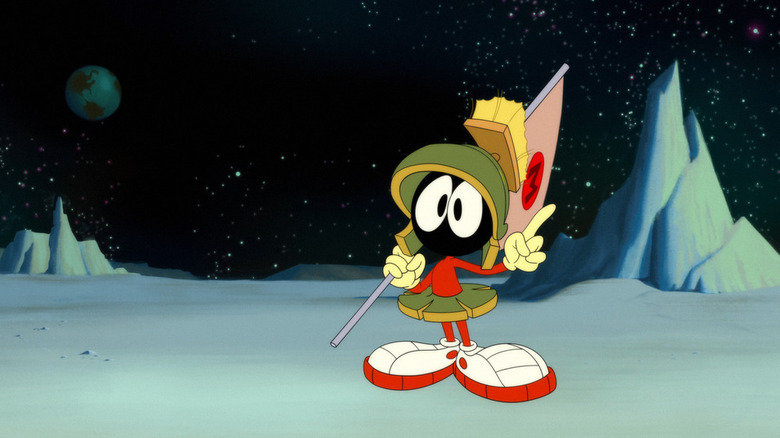 HBO Max
Bugs Bunny and his many associates have cultivated zany hijinks non-stop since the early 1930s. They don't need a relaunch. "Looney Tunes Cartoons" on HBO Max is not nostalgia bait — it is the next chapter of a never-ending ridiculous story.
Perhaps the necessity of "Looney Tunes" diminishes somewhat in a world with "Rick and Morty," "Fancy Nancy," and countless other shows falling somewhere between those two polarities. What's the point of an all-ages cartoon when numerous cartoons cater to each specific age — from wide-eyed babies to cynical old people? The point is hilarity, dagnabbit, and to propagate the knowledge that Yosemite Sam cannot tell the difference between a rabbit and an adult human woman if that rabbit puts on lipstick and a dress. 
Starring: Eric Bauza, Jeff Bergman, Bob Bergen
Executive Producers: Pete Browngardt,  Sam Register
Premiere: May 27, 2020
Seasons: 3
The Dog House UK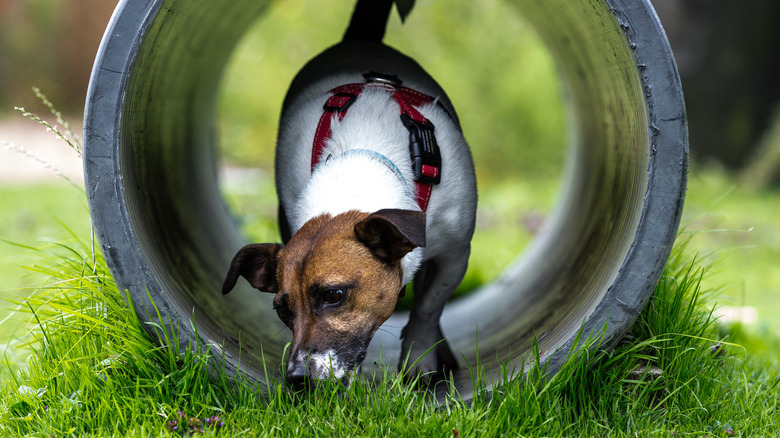 HBO Max
Dogs of various breeds and personalities arrive at Wood Green Animal Shelters. Later, humans of equally sundry physical and emotional dispositions stop by. Meetings between dogs and humans transpire. Dogs are adopted; joyfulness ensues. 
Maybe it's okay if we want to watch a show that's just nice and be happy for a change?
Technically, "The Dog House UK" airs on Channel 4 before arriving on HBO Max — so it's a Max original, unless you're in the UK.      
Starring: Andrew Buchan (narrator), Perry Fitzpatrick (narrator) 
Executive Producers: Nick Mirsky, Anna Llewellyn, Tom Bowman
Premiere: Sep 5, 2019
Seasons: 2
Doom Patrol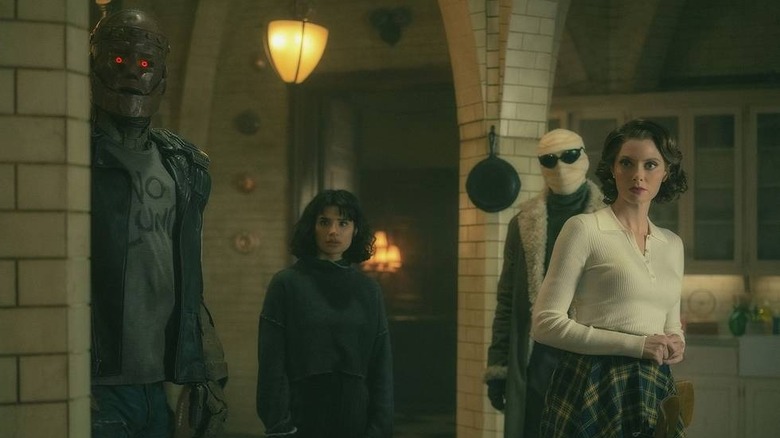 Bob Mahoney/HBO Max
While the appeal of the DC Universe streaming service proved a bit too specific for the long haul, its collapse instantly benefited its fellow AT&T subsidiary. Max is now the exclusive destination for onetime DC Universe originals including "Doom Patrol" — a slow-burning, word-of-mouth sensation amongst the psychotically competitive realm of live-action superhero media. 
Think of the Doom Patrol as a normal superhero team, except with debilitating emotional problems. Brendan Fraser makes his overdue triumphant return to relevance as Robotman — a guilt-ridden reanimated brain inside a mechanical body. He's sort of like an ex-man, you might say.      
Starring: Brendan Fraser, Matt Bomer, April Bowlby
Executive Producers: Jeremy Carver (series creator), Greg Berlanti, Geoff Johns, Sarah Schechter, Chris Dingess, Tamara Becher-Wilkinson
Premiere: Feb 15, 2019
Seasons: 3
Friends: The Reunion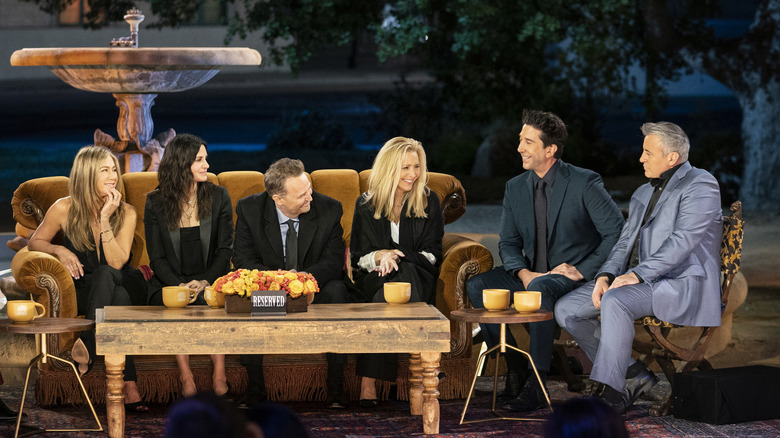 Will Smith/HBO Max
This year, HBO Max followed up 2020's "The Fresh Prince of Bel-Air Reunion" by bringing the cast of another beloved '90s sitcom back together. While not quite the critical success of its predecessor — let's face it, nobody on "Friends" comes within a mile of Will Smith's charisma — the one-off special surely qualifies as required viewing for those of us who still debate whether Rachel and Ross were, in fact, on a break.   
Starring: Jennifer Aniston, Courteney Cox, Lisa Kudrow 
Director: Ben Winston
Premiere: May 27, 2021
Genera+ion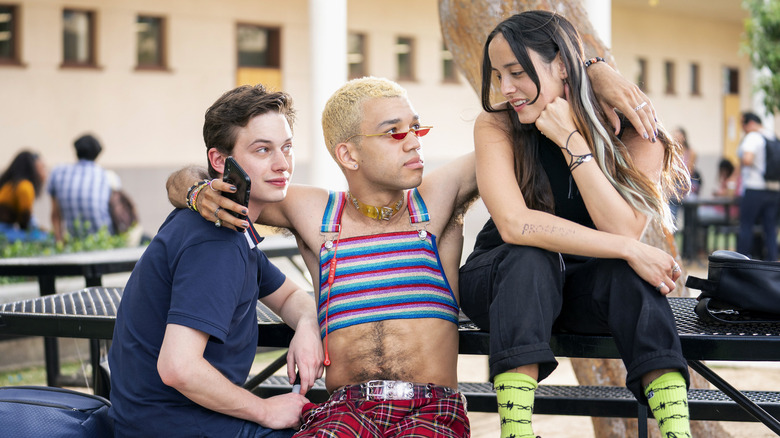 Jennifer Clasen/HBO Max
The bad news is the initial season of "Genera+ion" garnered mixed reviews — some pointing out its arguable redundancy in light of HBO's other contemporary teen- and/or LGBT-centric programs — and Max decided against a second season. The good news is some of the show's negative press says it's "doing too much," "interesting but gimmicky" and "try hard." These descriptions do not necessarily sound like deal killers for everyone, do they?   
Starring: Martha Plimpton, Justice Smith, Chloe East
Executive Producers:  Zelda Barnz (co-creator), Ben Barnz (co-creator), Lena Dunham, Daniel Barnz, Sharr White, John Melfi
Premiere: Mar 11, 2021
Seasons: 1
Hacks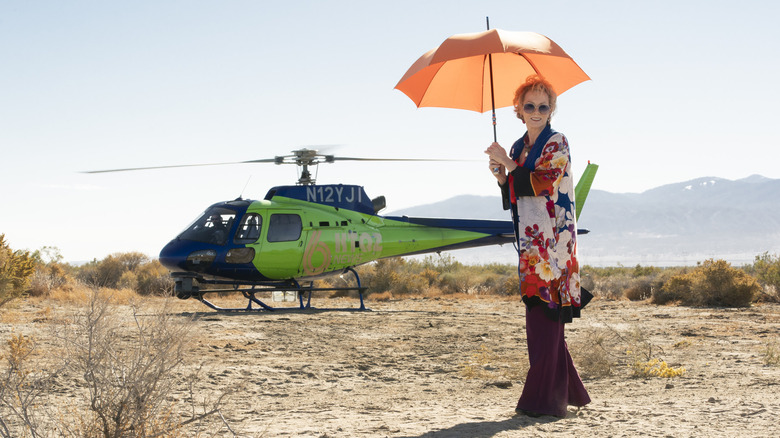 Jake Giles Netter/HBO Max
A brilliant jumble of irreverence and sincerity, "Hacks" chronicles the often combative relationship between standup comedy stalwart Deborah Vance and the cancelled millennial TV writer she reluctantly hires to slow her drift into irrelevance. Picture an inverse of "A Star Is Born," in which none of the main characters are experiencing ascendent phases of their showbiz careers — there's a lot less romance; about the same amount of substance abuse; and many, many more laughs.      
Starring: Jean Smart, Hannah Einbinder, Carl Clemons-Hopkins
Executive Producers: Paul W. Downs (co-creator), Lucia Aniello (co-creator), Michael Schur, David Miner, Morgan Sackett
Premiere: May 13, 2021
Seasons: 1 
Love Life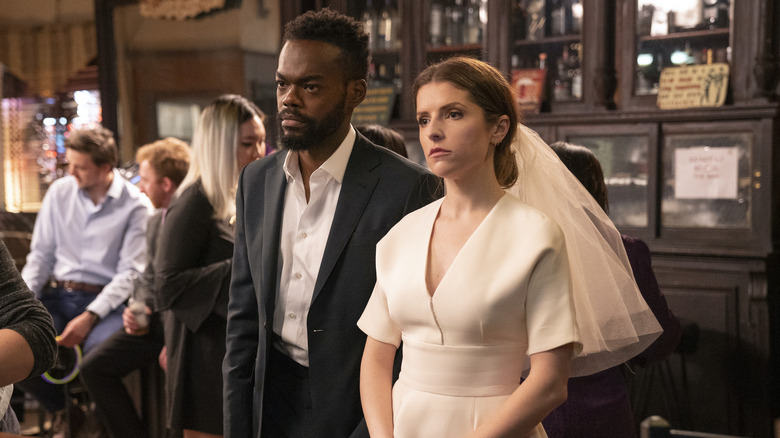 Sarah Shatz/HBO Max
After a shaky first season, HBO Max's romantic comedy anthology's second at-bat focuses on the dating and sexual exploits of Marcus Watkins (William Jackson Harper) — a sophisticated urbanite who starts his batch of episodes as a recent divorcee. Harper's also noted for roles in Jim Jarmusch's "Paterson," Ari Aster's "Midsommar," and an imaginative sitcom about death called "The Good Place." It appears the second season of "Love Life" picked a lead who spent the last five or so years getting cast in cooler projects than most other actors.
Starring: William Jackson Harper, Zoe Chao, Anna Kendrick
Executive Producers:  Sam Boyd (creator) Anna Kendrick, Bridget Bedard, Paul Feig, Jessie Henderson, Dan Magnante,  William Jackson Harper, Rachelle R. Williams
Premiere: May 27, 2020
Seasons: 2
Made for Love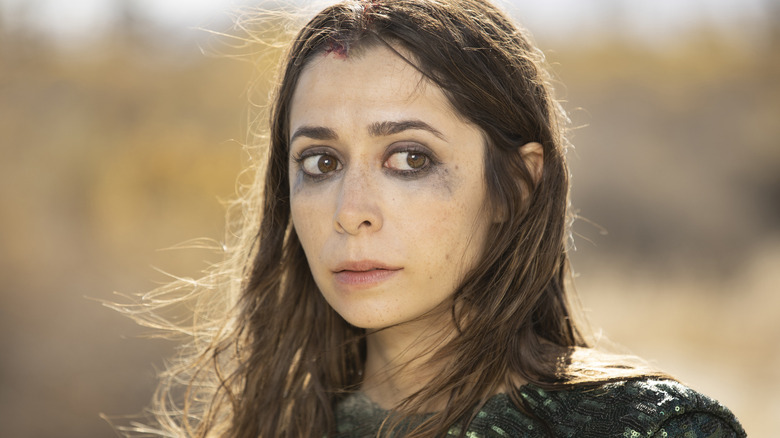 John P. Johnson/HBO Max
Untangling yourself from a long-term relationship can be a heck of a thing. It certainly becomes more complicated when your former spouse is a tech mogul who — due to invasive surgery conducted during more favorable times — can track your thoughts. "Made for Love" — let's think of it as a quirky romcom gone full "Black Mirror" — is based on the eponymous novel by Alissa Nutting. Ray Romano costars as the main character's father, who's cohabitating with a blowup doll. 
Starring: Cristin Milioti, Ray Romano, Noma Dumezweni
Executive Producers: Dean Bakopoulos, Alissa Nutting, Patrick Somerville, Christina Lee, Liza Chasin, S.J. Clarkson
Premiere: April 1, 2021
Seasons: 1
The Other Two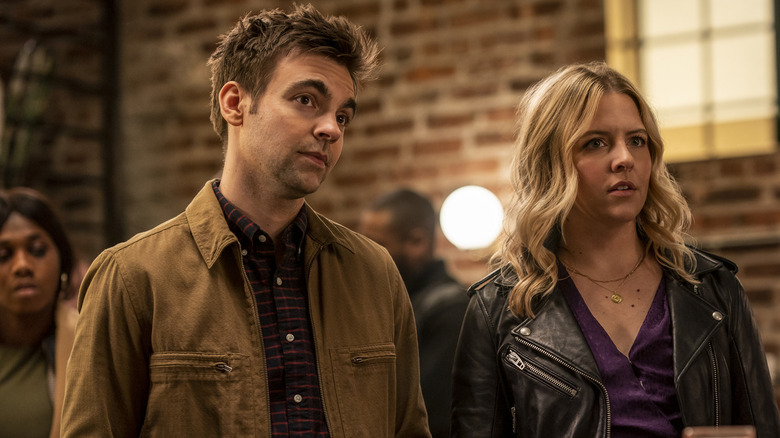 Zach Dilgard/HBO
Maybe a show about breaking into showbiz created by "SNL" writers sounds like the most self-indulgent possible thing — but in this case, being the most self-indulgent thing is actually fine. Brooke and Carey Dubek (Heléne Yorke and Drew Tarver) – the siblings who provide "The Other Two" with its namesakes — lead humiliating, incident-prone lives in the shadow of their pop star younger brother. These are not aspirational characters, by any means. As for the program itself, "The Other Two" is definitely funnier than roughly 85% of projects with Lorne Michaels' name attached. 
Starring: Drew Tarver, Heléne Yorke, Case Walker
Executive Producers: Chris Kelly (cocreator), Sarah Schneider (cocreator), Lorne Michaels, Andrew Singer, Tony Hernandez
Premiere: Jan 24, 2019
Seasons: 2
Through Our Eyes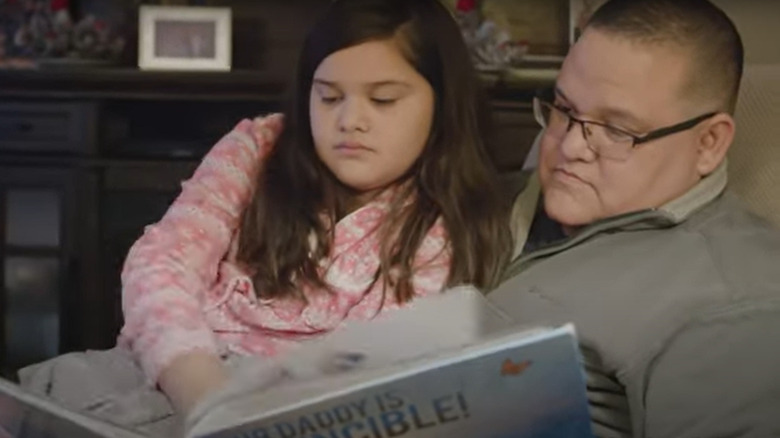 HBO Max/YouTube
When we discuss global-scale catastrophes — climate change and homelessness, for two examples — we tend to think of them in broad, abstract terms. Pushing back against that habit, here we have "Through Our Eyes," which examines mankind's pressing issues from the perspectives of children whose lives those issues directly impact. 
This docuseries comes via the Sesame Workshop, which could explain why it's not as depressing as it sounds.
Executive Producers: Susan MacLaury, Albie Hecht
Premiere: Jul 22, 2021
Seasons: 1
Rotten Tomatoes Score: 100%