The Steamy Period Drama That's Got A Grip On Netflix Subscribers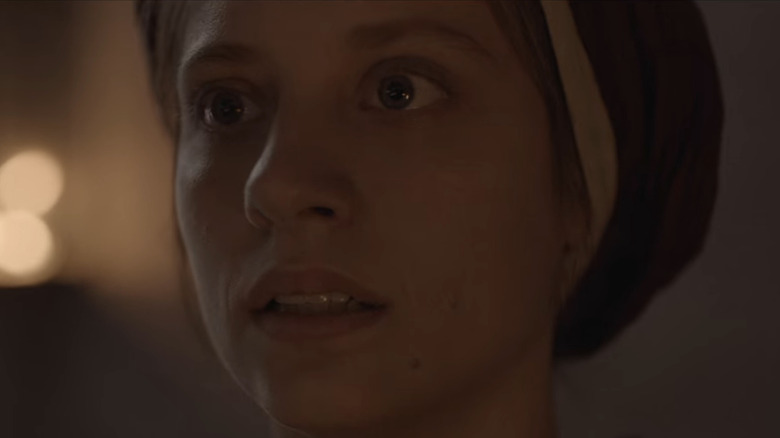 Netflix
Period dramas have long been a favorite television genre for history buffs, especially for those who also enjoy a steamy romance every now and then. From classic shows like "Downton Abbey" to newer releases like the viral sensation "Bridgerton," steamy period dramas tend to quickly stir up discussions and gain loyal fans. Netflix in particular hosts several different period-based TV series, including regency-era romances and crime drama hidden gems, and it recently added another steamy period drama to its catalogue.
The Spanish period drama "The Cook of Castamar" is based on the novel of the same name, originally titled "La cocinera de Castamar" by Fernando J. Múñez. Described by publications like La Vanguardia as "a Spanish Downton Abbey, although with less refinement and more sex," the sensual period drama has quickly made its way to the top of Netflix's trending list and is sure to entice more viewers as the word spreads. If you're looking for a new period drama to watch, "The Cook of Castamar" may be the perfect treat for you.
The Cook of Castamar is perfect for foodies and history buffs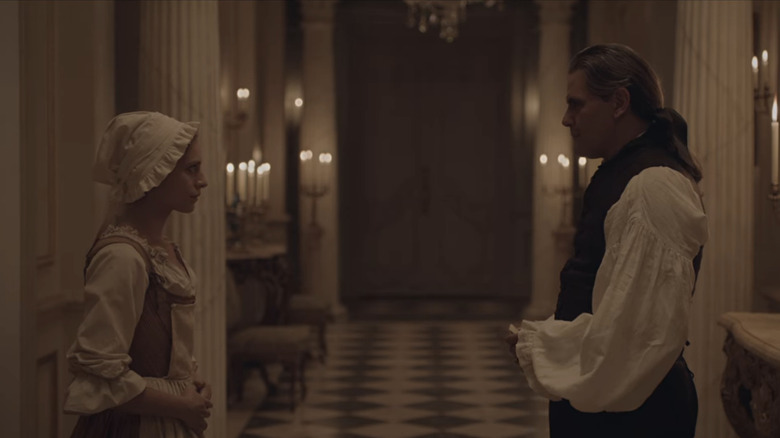 Netflix
Set in 1720 Spain during King Philip V's reign, "The Cook of Castamar" tells the story of a young woman named Clara Belmonte (Michelle Jenner) who develops agoraphobia after her father dies. She moves to Castamar to work in the palace kitchen, as her love of food gives her refuge from the outside world. While employed in the palace, she meets the Duke of Castamar, Diego de Castamar (Roberto Enríquez), who has also recently lost his wife. The two spark a relationship that soon tests their true values and loyalties, and there's tons of sex, romance, and delicious meals throughout the show's ten episodes. Decider even noted that "there's even more sex in [the] first episode than there was in the first episode of Bridgerton, and that's saying a lot."
Fans of the newest Netflix drama have shared their love for the steamy series on Twitter, with users like @tracey_okot writing "Period drama fans, lemme put you on... The cook of Castamar on Netflix. It's messy as hell," and another fan by the handle @wawinnnnnnn who said "If you love period drama and hot bearded men, go watch The Cook of Castamar."
Head over to Netflix to get your period drama fix with "The Cook of Castamar."