The 1920s Crime Drama Hidden Gem You Can Stream On Netflix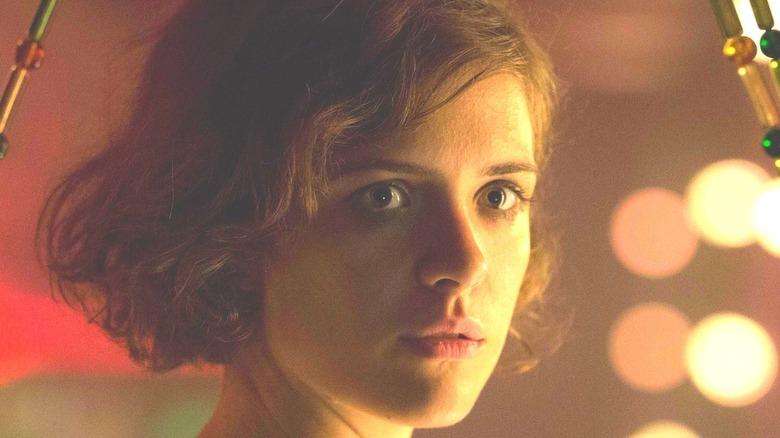 Sky 1
Who doesn't love a good period piece? When done well, film or series is able to transport viewers to another era, where a story of another time unfolds right before their eyes. For period drama fans who are looking for something up their alley to watch next, they may want to turn to "Babylon Berlin," a German-language hidden gem with all three of its seasons available to stream on Netflix.
Created by Tom Tykwer, Achim von Borries and Henk Handloegten, "Babylon Berlin" is a neo-noir drama set in Berlin in 1929. The story follows Inspector Gereon Rath (Volker Bruch), a veteran of World War I who is struggling with a morphine addiction as he adjusts to his new placement in Berlin. He soon meets Charlotte Ritter (Liv Lisa Fries), a flapper who works as a police clerk during the days and aspires to become the first female homicide detective in Berlin. With Charlotte's help, Rath gets involved in investigating an underground pornography ring.
This intriguing premise isn't the only reason "Babylon Berlin" is worth watching.
Babylon Berlin is a mesmerizing period drama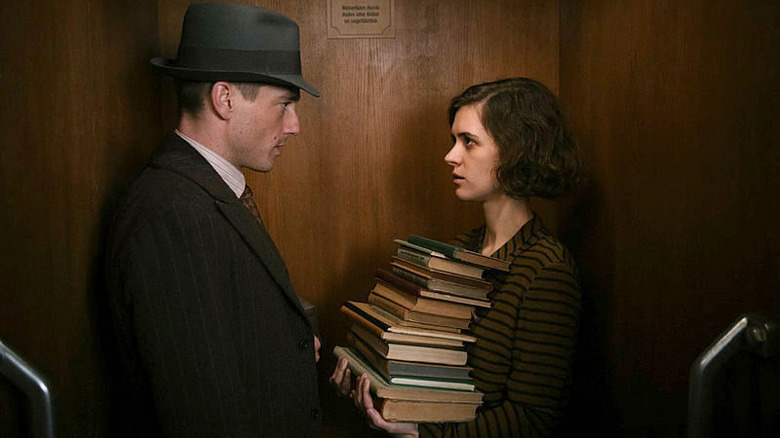 Sky 1
Compelling plot and intricate characterization aside, the series is notable for its visuals alone, which allows for the series' episodes to look as compelling as their story. As a Decider reviewer wrote, "Every shot is creatively composed, beautifully dressed, and most importantly, seething with historical accuracy"; an ArtsATL critic agreed, writing that the series "displays its big budget not only in its visuals, but in the skill of the filmmaking, with multiple sequences propelled by excellent intercutting and editing."
Of course, the writing and the acting is also excellent, both of which have received an abundance of its own praise — the writing especially. Vulture calls it "striking" and the New York Review expands on this, calling the show "Irresistible for many reasons, but one is the way it intersperses a macabre portrait of a doomed society with glints of its promise." The stellar acting, especially by leads Bruch and Fries, rounds out the full picture of this compelling historical drama. After all, it's considered one of the best crime shows with a strong female lead. It may require your patience — many critics refer to its slow burning nature — but is fully worth your time.