Fans Agree This Was The Inspiration For Montana In AHS: 1984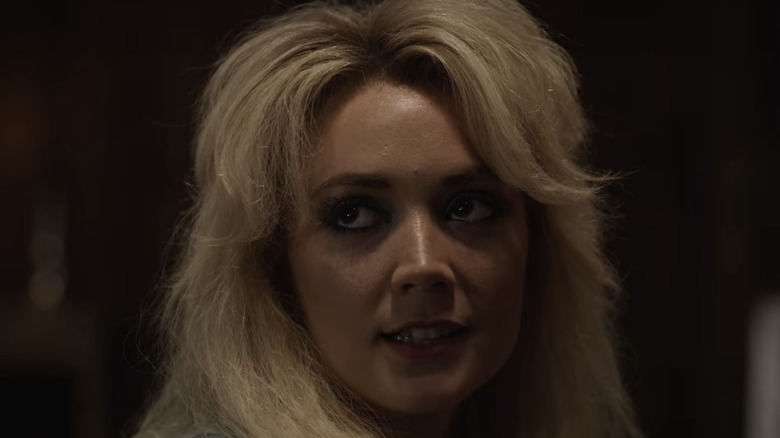 FX
The ninth season of "American Horror Story," subtitled "1984," remains one of the top seasons for fans of the horror anthology. It was essentially a love letter to the '80s, with references to pop culture, creepy real-life serial killers who operated at the time, and of course, classic '80s fashion. "AHS: 1984" followed a group of summer camp counselors on their way to Camp Redwood, a seemingly normal summertime destination that quickly turned nightmarish. "AHS: 1984" starred some of the stars from previous seasons, including Emma Roberts, Lily Rabe, and the relative newcomer Billie Lourd.
Though some fans weren't impressed with Lourd's acting, she nonetheless remained an integral part of the ninth season as Montana Duke, the ornery and impulsive camp counselor — though her impulsivity turned out to be her worst trait. Montana was also loved for her amazing outfits and generally cool disposition, which led many fans to believe her look was inspired by a real-life '80s star.
Montana Duke looks like an '80s scream queen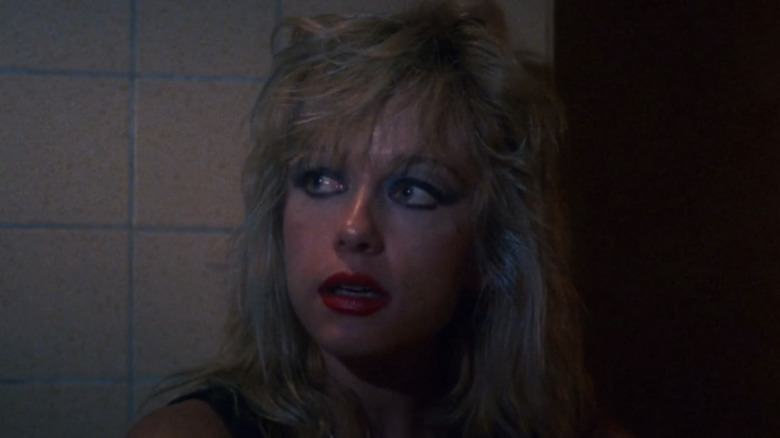 Urban Classics
According to a Reddit thread originally posted by u/Tiptopclub13, Montana's look was reminiscent of iconic '80s scream queen Linnea Quigley, who was known for appearing in B-movies like "Graduation Day" and "The Return of the Living Dead." The original Reddit post has over 400 upvotes, so it's safe to say plenty of others agreed with the comparison. Quigley's big '80s hair, smokey eyes, and killer outfit (that only someone with supreme confidence could pull off) are reminiscent of Montana's characterization in "AHS: 1984."
Though some admitted they hadn't realized the similarities at first, the overwhelming consensus was that Montana and Quigley definitely shared some traits. A Redditor named u/weedandlemonade confessed, "Never considered this but I can totally see it! Interesting and cool possibility," while another user by the handle u/Consort_of_Satan noted, "Of course, Definitely one of the people who inspired her, honey it was the 80s most of us dressed like that." That is also a valid point.
Whether intentional or not, Montana was definitely inspired by Quigley and the dozens of other iconic scream queens of the '80s that helped many a slasher film reach cult status.