Kaos - What We Know So Far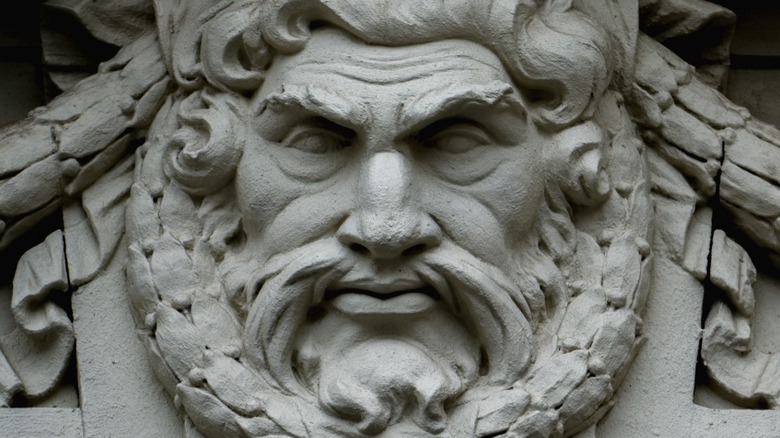 Shutterstock
The customs, iconography, and folklore of ancient civilizations have been mined time and again in contemporary pop culture, from Mary Shelley positioning "Frankenstein" as a modern re-telling of the Prometheus myth in 1818, to the hybrid Egyptian mythology of the "Stargate" franchise, to the works of contemporary YA adventure authors like Rick Riordan. It's a well that Netflix has reached into before, to great success — Norway's "Ragnarok," Brazil's "Invisible City," and the Greek-inspired American anime series "Blood of Zeus" are all examples of successful fresh takes on ancient myths that have been released by the streaming platform so far.
In that sense, a big-budget, culturally ubiquitous live-action Netflix reimagining of Greek mythology has been a long time coming. And that's just what "Kaos" promises to be. An original creation of "The End of the F***ing World" mastermind Charlie Covell, "Kaos" was instantly met with a huge amount of buzz back when it was first announced in 2018. But where does the show stand right now, a full three years later? Here's what we know.
When will Kaos be released?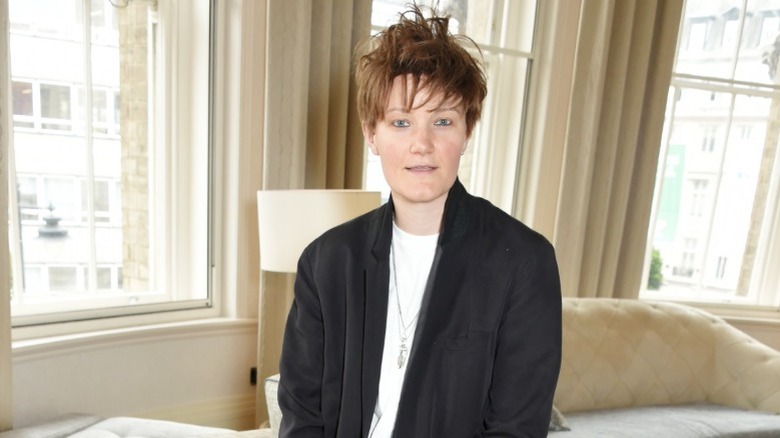 Dave Benett/Getty Images
In short: No.
Like every production that hit the COVID-19 pandemic speedbump, the journey of "Kaos" to screens has been a rocky one. The show was originally announced by Netflix on June 10, 2018, when Deadline and other outlets reported that it had been given a straight-to-series order. Since then, we've learned the series will consist of eight episodes.
More than a year went by without any further details, until creator Charlie Covell sat down with the Radio Times in October 2019 to dish further on her latest brainchild. At the time, Covell said the development stage of production was going smoothly, and added that "we should be filming late June next year, and then it would be on screen 2021, I hope." Of course, then the pandemic happened, shutting down all film production in both the U.S. and the U.K. for the better part of a year. 
With that all said, future "Kaos" fans got a pleasant surprise in August 2022, with news that the series had finally begun filming in Spain. Considering all the factors, we can hope for a release date sometime in 2023.
What is the plot of Kaos?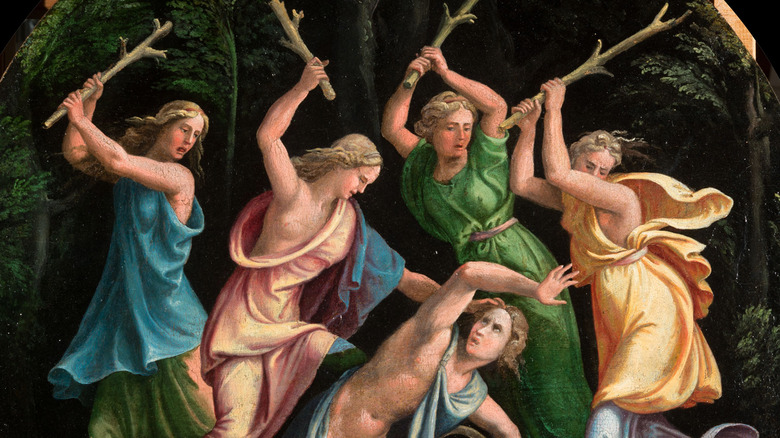 Heritage Images/Getty Images
Although the amount of information on "Kaos" going around is still limited, with Netflix not yet having started an official publicity campaign, we do know a fair bit about the show's thematic aims. Described on its official Netflix page as a "genre-bending series" that "puts a modern twist on Greek and Roman mythology, exploring themes of gender politics, power and life in the underworld," "Kaos" is set to be an ambitious high-fantasy epic of the sort TV has become so adroit at giving us in the post-2010s era.
Indeed, for anyone wondering just how ambitious "Kaos" is going to be, Charlie Covell described it to the Radio Times as "hopefully [having] a kind of Game of Thrones scale." In terms of what that scale will actually be for, however, Covell has promised something more in line with her past work, adding that "tonally it should [feel] End of the World-y, in terms of its humour and its soundtrack and the look of it. One of the big steers for me was the Baz Luhrmann Romeo and Juliet as a look."
The idea of a "Game of Thrones"-level blockbuster with "End of the F***ing World"-level bite is plenty enticing on its own, but Covell's brief description of the plot is even more intriguing: "We start with Orpheus and Eurydice, the gods are like a massive dysfunctional family[,] it should be funny and dark and sad." All told, "Kaos" seems to have the makings of another big winner for Netflix. 
Who is starring in Kaos?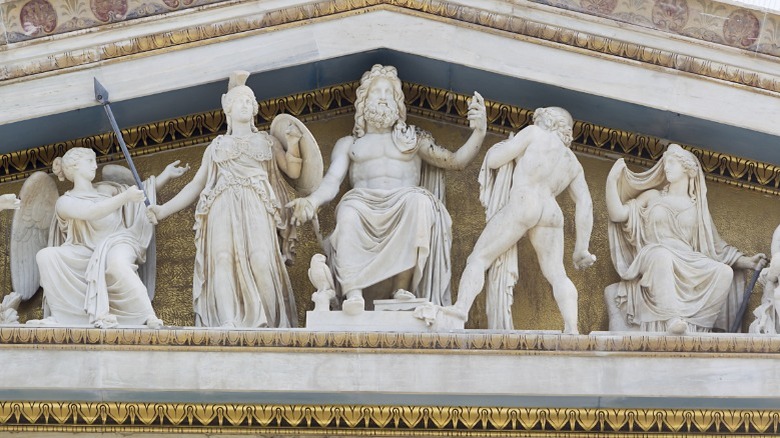 Shutterstock
Plot details on "Kaos" are still rather vague. Star-crossed lovers Orpheus and Eurydice, of the famous myth about the musician who rescues his wife from the underworld only to lose her again, are the only specific figures of Greek mythology to have been nominally confirmed as characters. However, considering the show is dividing its time between the realms of "the Gods, the Earth, the Underworld," as Charlie Covell explained to the Radio Times, it's highly likely that Hades, king of the underworld in Greek myth, will be figuring in somehow, and the same can be said for the major deities known as "Olympians" — Zeus, Hera, Poseidon, Demeter, Athena, Apollo, Artemis, Ares, Hephaestus, Aphrodite, Hermes, and then either one or both of Hestia and Dionysus.
So who's appearing in the show? A whole host of pretty great actors! In May of 2022, Aurora Perrineau was announced as lead character Riddy — and shortly thereafter in June of that year, a ton of huge names joined the cast. Jeff Goldblum (who replaced Hugh Grant due to scheduling concerns) will appear as Zeus alongside Janet McAteer as Hera, David Thewlis as Hades, and Debi Mazar as Medusa, among others. Billie Piper, who has worked with series director Georgi Banks-Davies on "I Hate Suzie," will also reportedly appear in a minor role. 
Who's directing and producing Kaos?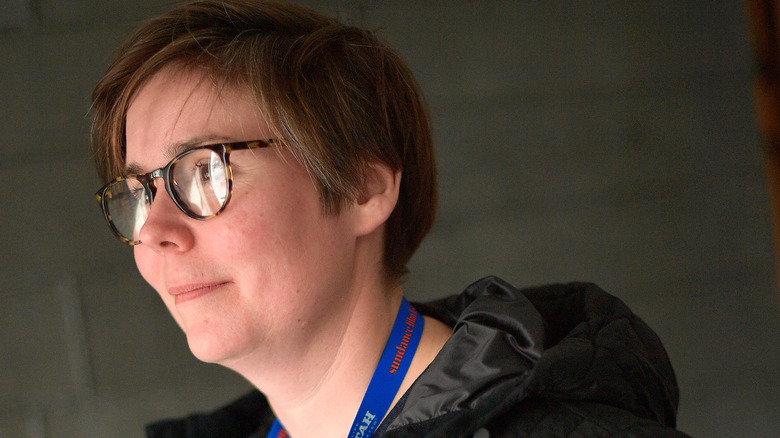 Matt Winkelmeyer/Getty Images
So who's the creative team behind "Kaos?" Beyond Covell, the series is set to be directed by both Georgi Banks-Davies and Runyararo Mapfumo, the latter of whom has worked on Netflix's hit teen series "Sex Education." As for Banks-Davies, she recently helmed the cult HBO favorite "I Hate Suzie," and it seems like she's bringing that show's star, Billie Piper, along with her.
Sister, the series' production company, seems to be just getting started, but "Kaos" could be their next big hit. So far, they've worked on shows for HBO like "The Baby" and "Chernobyl" and the joint AMC & BBC production "This Is Going to Hurt," all of which have earned significant critical acclaim — which could mean big things for "Kaos."