The Fantasy Crime Series That Everyone's Binging On Netflix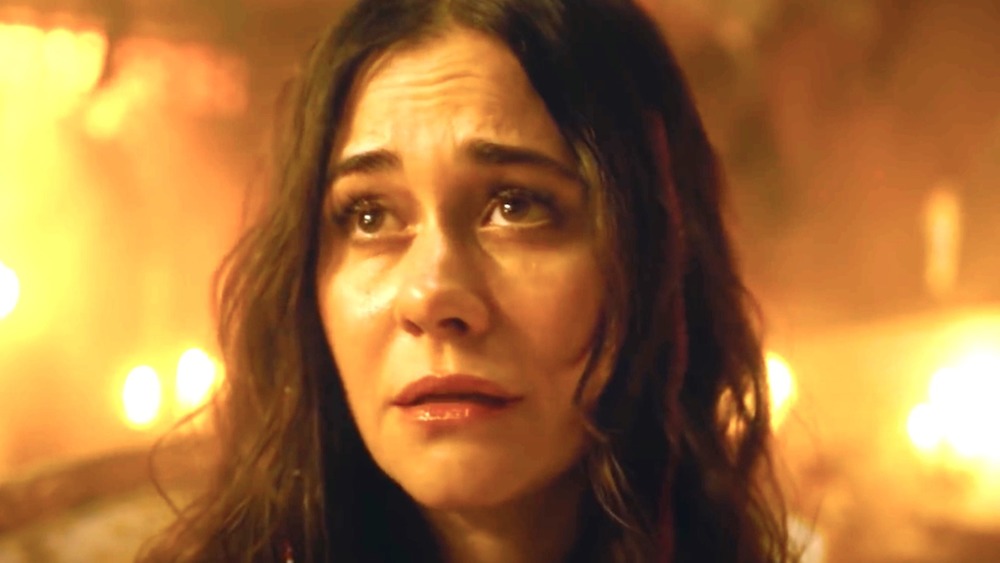 Netflix
Netflix, which has come to be known for the high production value of its TV series, continues to create compelling and unique stories with new content released every week in 2021. Some favorite Netflix shows include The Witcher and Chilling Adventures of Sabrina, two major hits in the fantasy genre. The crime genre is also super popular on Netflix, with many people watching fictional series like Ozark and Mindhunter, as well as true crime documentaries and docuseries. So, if evidence shows that everyone loves fantasy shows and crime shows, why not mix them? Well, a newly released Netflix television series is doing just that.
Released on February 5, 2021, the Brazilian fantasy crime series Invisible City — Cidade Invisível in Portuguese — is about an officer for the Environmental Police in Rio de Janeiro who's searching for his wife's killer. Invisible City stars Marco Pigossi as the police officer Eric. If you've watched a lot of Netflix, Pigossi is a face you'll likely recognize, as he's previously starred in two other Netflix shows, Tidelands and High Seas. Unexpectedly, Eric's investigation uncovers a hidden world filled with creatures of the old myths, and he quickly realizes that there's a lot more to what happened to his wife than he initially thought.
Invisible City is about myths come to life in Rio de Janeiro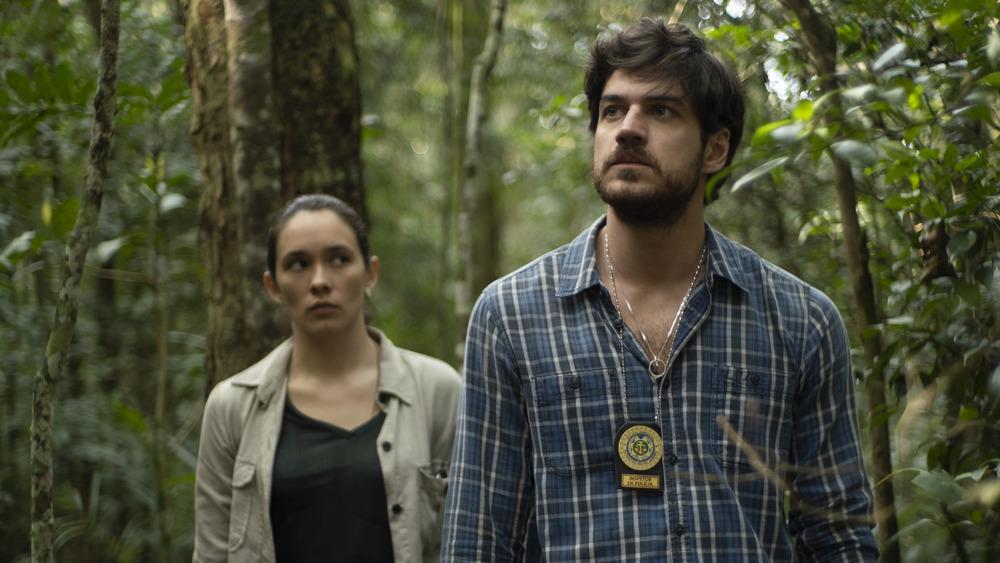 Netflix
The story of Invisible City begins with the death of Eric's wife Gabriela (Julie Konrad), who is an activist working to stop land developers from taking over a small fishing community in Toré Village. The night she dies, she's visiting the village with her daughter Luna (Manuela Dieguez) when a fire starts in the woods nearby. When Luna wanders close to the fire, Gabriela attempts to save her. She succeeds, but she loses her own life in the process. Eric believes the fire is caused by foul play, but the police close the case, so he continues investigating on his own. 
As Eric works and takes care of Luna, his investigation leads to strange encounters with creatures he once believed to be myths. Soon enough, he realizes just how intertwined these legends-come-to-life are with his wife's work and death. 
Filmed in Portuguese and set in the expansive mythology of Brazil, Invisible City joins Netflix's already extensive repertoire of international television series with rich and compelling stories. The showrunner of the series is Carlos Saldanha, better known for directing hit kids movies like Rio, Ice Age, and 2017's Ferdinand. Invisible City is his first venture into live-action storytelling.
The show's world is rich with classic Brazilian mythology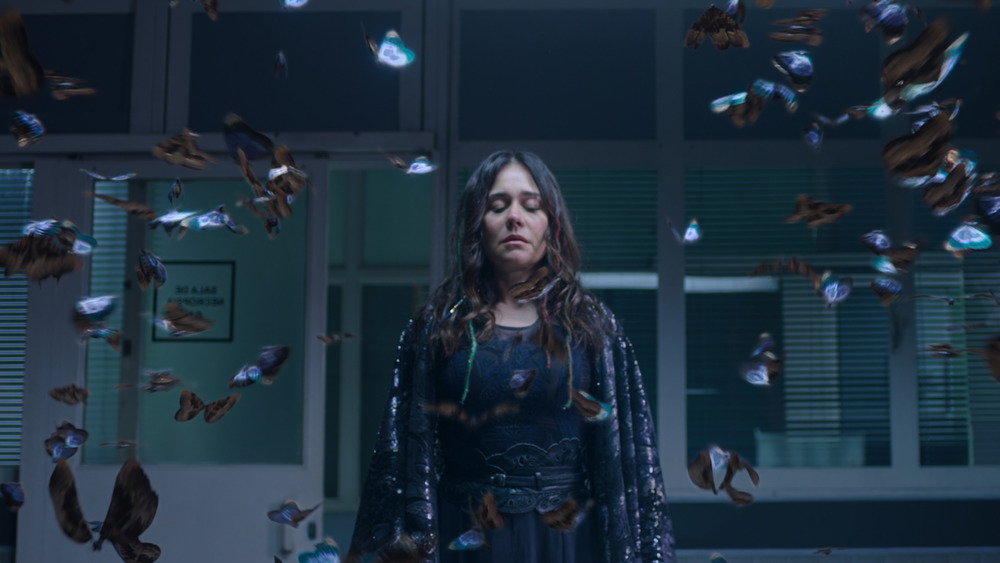 Netflix
Invisible City explores the traditional folklore of Brazil, which few people outside of South America seem to know much about. Up until now, media has generally focused on the stories of Norse, Roman, and Greek mythology. Turns out that we've all been missing out; the fantasy world introduced in Invisible City is fascinating, with the show bringing many different Brazilian myths together to tell a unique story. 
In the first episode, Eric finds a pink river dolphin beached in the sand. Also known as Amazon river dolphins or botos, these animals are only found in freshwater in South America, and there's a very old legend associated with them. According to the BBC, Amazon river dolphins are believed to be shapeshifters who "stalk the rainforest at night under the guise of exotic and attractive men who seduce — and then impregnate — innocent local women." Invisible City explores this legend — and many others — throughout its seven episodes, humanizing these strange mythological creatures. 
Another myth referenced in the series is the Curupira, a mischievous creature that lives in the forest and has bright, fiery hair (via Street Smart Brazil). In Invisible City, the Curupira is portrayed as a protector of the woods and its creatures, emphasizing the show's themes of nature versus corporations and industrialization. The Netflix series is infused with this lush folklore and shines a light on the captivating culture and history of Brazil.