Ragnarok Season 3 - What We Know So Far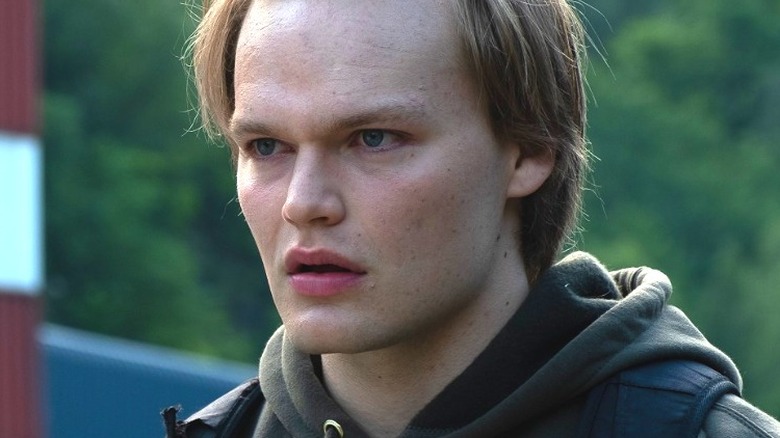 Netflix
"Ragnarok" is a binge-able fantasy drama on Netflix thanks to its fresh approach to Norse mythology. Instead of portraying the Norse gods and their adversaries solely as ancient characters that have been at it for ages, the show adds a reincarnation twist to the basic premise. This allows "Ragnarok" to become a superhero origin story of sorts, in which young Magne (David Stakston) learns to his shock that he's the thunder god Thor. With his newfound powers, he has to prevent the end of the world by taking on ancient giants that attempt to trigger a climate change called Ragnarok, and disguise themselves as a wealthy human family. 
The Norse Netflix show isn't shy about introducing new elements of mystery and mayhem in the plot, and by the time "Ragnarok" Season 2 ends, the small town of Edda is teeming with mythological figures, all of whom are on a collision course. Now, all the viewers need is a third season that shows how the conflict between the gods and their enemies unfolds. Let's take a look at what we know about the release date, cast, plot, and more of "Ragnarok" Season 3. 
When will Ragnarok Season 3 be released?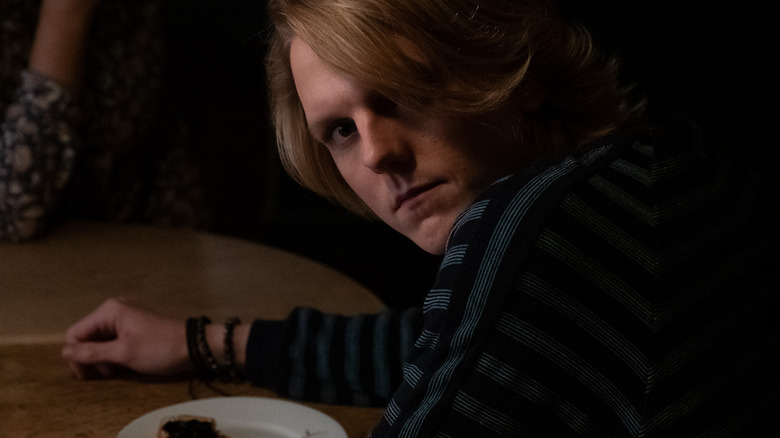 Netflix
Unfortunately, there is no release date for "Ragnarok" Season 3 at this time. In late 2021, some of the supporting cast announced "Ragnarok" was confirmed for Season 3 (via YouTube), but it will sadly be it's last. We can make a guess as to when the new season might land on Netflix, and it doesn't appear as if it'll be coming by the end of 2022. 
The official "Ragnarok" Instagram account revealed Season 3 was in production on April 8, but there haven't been any updates since. Netflix has only said Season 3 is coming soon, and with no trailer or official confirmation that the season has wrapped filming, we'll likely be getting Season 3 in 2023.
The first two seasons of "Ragnarok" have both been fairly short and sweet — just six impactful episodes each. Presumably, this will also apply to Season 3.
Who is starring in Ragnarok Season 3?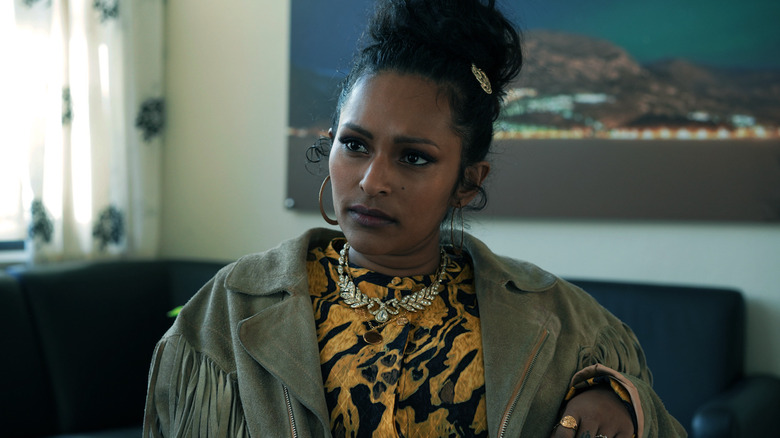 Netflix
There's no reason to believe that anyone still standing at the end of "Ragnarok" Season 2 won't return for the potential Season 3. The key characters are obviously Magne (David Stakston) and his half-brother Laurits (Jonas Strand Gravli), the modern-day incarnation of Loki. You can also expect their newly discovered fellow gods, such as Iman (Danu Sunth), to return, as well as all the major human characters. 
The Jutul family of apocalypse-happy, super-rich mythological giants will almost certainly be back, as well, though it looks like they'll have to do without their nominal patriarch, Vidar (Gísli Örn Garðarsson), who met a surprising end partway through Season 2. The powerful Saxa (Theresa Frostad Eggesbø) seems to side with Magne in the Season 2 finale, but Fjor (Herman Tømmeraas) and Ran (Synnøve Macody Lund) are very much in the villain game. With Laurits (at least briefly) in their corner, there's no telling what they're capable of. 
There's no word on any new characters yet. Still, there are plenty more gods and their adversaries in the Norse mythology than "Ragnarok" has shown so far, and there's no telling just how many new ones the season has in store. 
What is the plot of Ragnarok Season 3?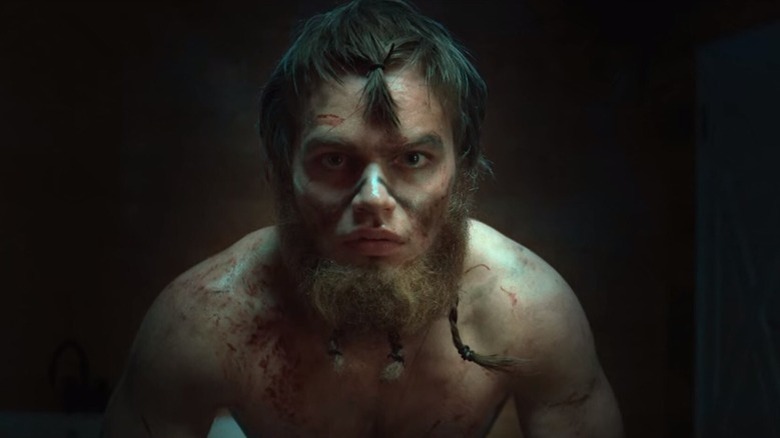 Netflix
"Ragnarok" Season 1 mostly deals with Magne's awakening powers and his struggles against the Jutul family, while Season 2 turns up the heat by introducing viewers to a whole host of other reincarnations of Norse gods. It also confirms that Magne's (David Stakston) half-brother, Laurits (Jonas Strand Gravli), is indeed the embodiment of Loki the trickster. Perhaps inevitably, the sophomore season's finale ends with the siblings in full conflict, as Magne betrays Laurits' trust, and the latter's machinations release the deadly Jörmungandr — the Thor-killing world serpent. 
Assuming that Season 3 will follow its predecessor's lead and start right where the ending of "Ragnarok" Season 2 left things, Magne and the other reincarnated gods are surely in a world of trouble, even with their possible alliance with Saxa (Theresa Frostad Eggesbø). Not only are the remaining Jutuls as destructive as ever, but Laurits is now firmly in the anti-Magne camp, and his lethal "tapeworm" is now roaming free. Even without taking all the inevitable new threats into account, it's probably safe to say that "Ragnarok" Season 3 will be an incredibly dangerous one for the protagonists.  
Where to stream former seasons of Ragnarok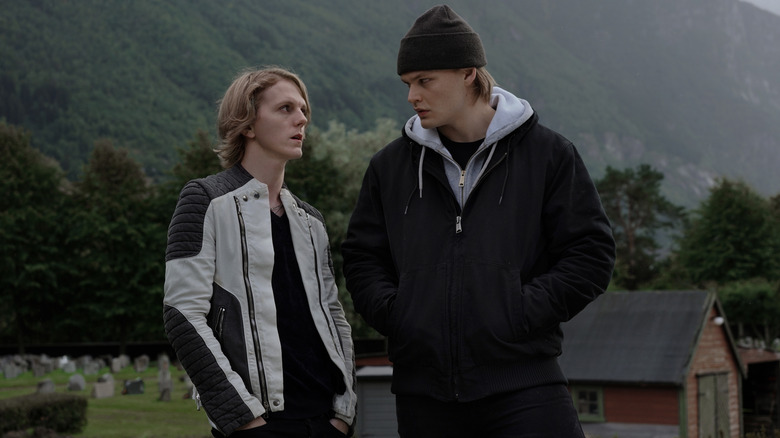 Øystein Fyxe/Netflix
"Ragnarok" is Netflix original series, so Seasons 1 and 2 are available to stream on the platform in their entirety. It'll be quite a while between Season 2 and Season 3's release date, so if you need to catch up on the current 12 episodes in the catalog, you know where to go. 
Netflix is the only way to watch the Norse-themed series, however as it's not available on other platforms. The streaming giant is especially stingy, that you can't even buy episodes of "Ragnarok" digitally or on hard copy. Thankfully, if you're a "Ragnarok" fan, that means you already have Netflix (or borrowed a password) so watching the series shouldn't be much of an issue. 
What will Ragnarok Season 3 be rated?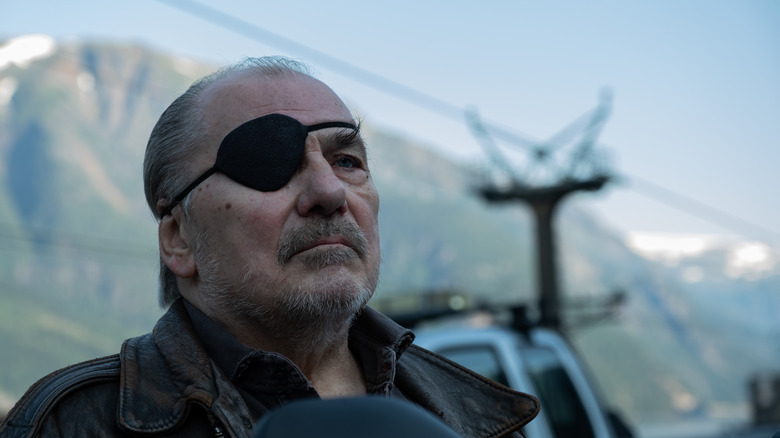 Christian Geisnaes/Netflix
The first two seasons of "Ragnarok" are rated TV-MA, and Season 3 will fall into the same category. The TV-MA rating means the series is not suitable for those under the age of 17. "Ragnarok" is given this categorization due to language and smoking. When it comes to other shows rated TV-MA, "Ragnarok" is one of the more modest and doesn't feature nudity, sexual content, or extreme violence like you'd find in shows like "Game of Thrones" or "Vikings."
Season 3 will likely adhere to the TV-MA rating, but we don't expect the series to take it to an extreme level by adding nudity and gore. We suggest parents watch Ragnarok before letting children and young teenagers watch it independently. Each episode of "Ragnarok" will give a brief description in the top left corner of the screen before it begins airing to explain what happens in that particular episode to assign it the TV-MA rating.