Netflix Subscribers Are Going Crazy For This Summer Camp Slasher Flick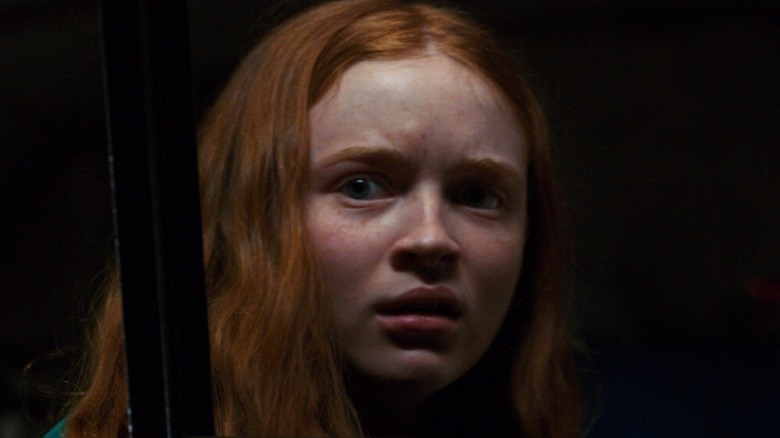 Netflix
Streaming services are only growing more popular as the years roll by, and it's clear they've become just as influential as major movie studios like Paramount, Warner Bros., MGM, and Walt Disney Studios. Netflix, in particular, has really pushed the boat out with its original releases in the last few years — and some of its horror movies have been spine-tinglingly brilliant.
Just look at "Apostle" as an example, which follows Dan Stevens' Thomas Richardson as he tries to rescue his sister from a cult on an isolated Welsh island. It's truly grim at times — there's a vigorous torture scene which will never leave your brain — but it also had plenty of surprises up its sleeves. "Gerald's Game" introduced the classic Stephen King novel to a whole new generation, showing them the horrific delights of that degloving scene (you know the one).
Although Netflix has hordes of well known horrors in its library, it recently added a gripping summer camp slasher in the vein of "Friday the 13th." However, just because it's similar to Sean S. Cunningham's 1980 classic doesn't mean you know how this will play out. This new slasher is a bloody good time, and it's whipped subscribers up into a frenzy.
Fear Street Part 2: 1978 is a bloody hit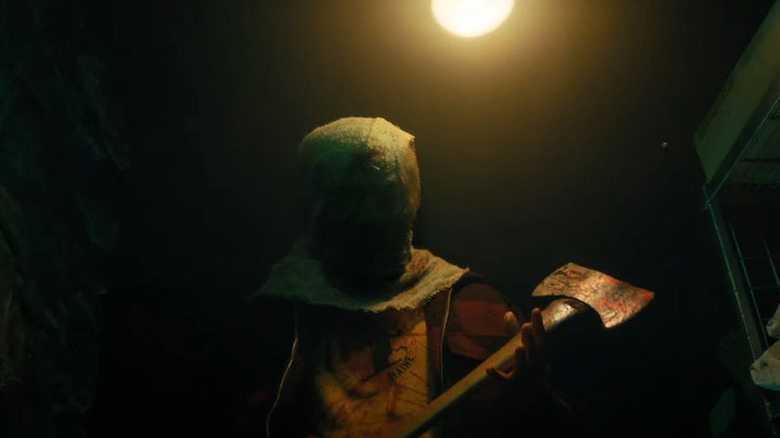 Netflix
"Fear Street: 1994" riffed on classic horror gems like "Scream" as a group of teens try to survive a plague of killers who descend on the unfortunate town of Shadyside after the clueless teens disturbed the grave of a witch buried on the edge of town. Those that enjoyed "Fear Street: 1994" will be pleased to know there's a summer camp slasher flick that they simply cannot miss — "Part 2: 1978." The sequel rolls back time and explores what happened back at Camp Nightwing as one of the camp counsellors goes on a bloody killing spree.
Audiences are loving the sequel, with Twitter user @cinemagicc saying, "part 2 was more atmospheric, brutal and a good homage to slasher films. The cinematography and music score ate. Both Sadie Sink and Emily Rudd's performance deserves a raise!" @bbbbygirllll praised Part 2 for honoring other horror classics, calling it "the Slasher Summer Camp we've been waiting for! ... a mix of Sleep Away Camp, Friday the 13th, The Burning & a little bit of Evil Dead all rolled into one."
Because it adds another piece of the puzzle in the story of the witch, Sarah Fier, it's not surprising that subscribers are excited to see how it all ends. As @HotGirlMo1 put it, "Part 2 of #FearStreet was a bloodbath. I literally can't wait for Part 3." Fortunately, we don't have long to wait, as "Fear Street Part 3: 1666" arrives on the streaming service on July 16.