Don't Expect This Big Character In Spider-Man: No Way Home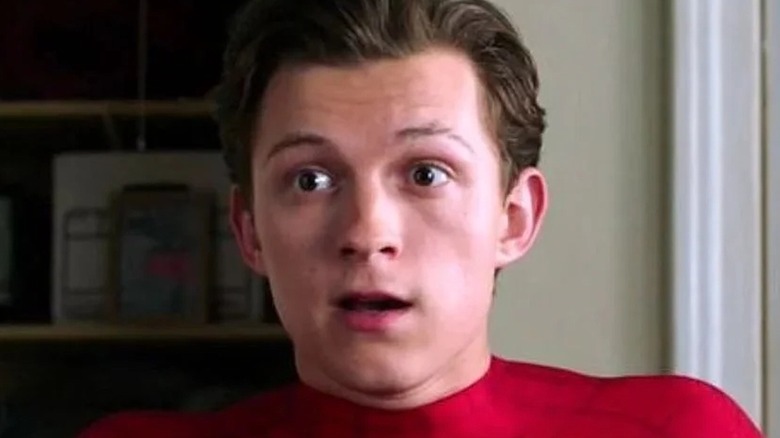 Sony Pictures/Marvel Studios
Unless the Marvel Cinematic Universe is planning the swerve of the century, "Spider-Man: No Way Home" seems set to explore the multiverse concepts in the Disney+ MCU shows "Loki" and "WandaVision" in a far more robust fashion. 
Upcoming "Spider-Man" movies always have plenty of hype around them, but "No Way Home" takes things to a completely different level by featuring multiple returning villains from past "Spider-Man" movie continuities, including Jamie Foxx's Electro, and Alfred Molina's Doctor Octopus. The concept of the multiverse already features in "Spider-Man: Far from Home," in which Mysterio (Jake Gyllenhaal) presents himself as a stranded survivor from a different universe. In reality, of course, Quentin Beck is simply a disgruntled former Stark Industries employee with a team of technological experts at his disposal — but it's highly unlikely that the same applies to the upcoming movie's multiple villains, especially ones that hail from entirely different Spider-Man film series. 
It remains to be seen how many past Spider-movie villains will actually turn up to antagonize poor Peter Parker (Tom Holland) once the movie premieres on December 17, 2021. However, there's one big character you probably shouldn't expect to appear in "Spider-Man: No Way Home."
Paul Giamatti's Rhino won't charge into the MCU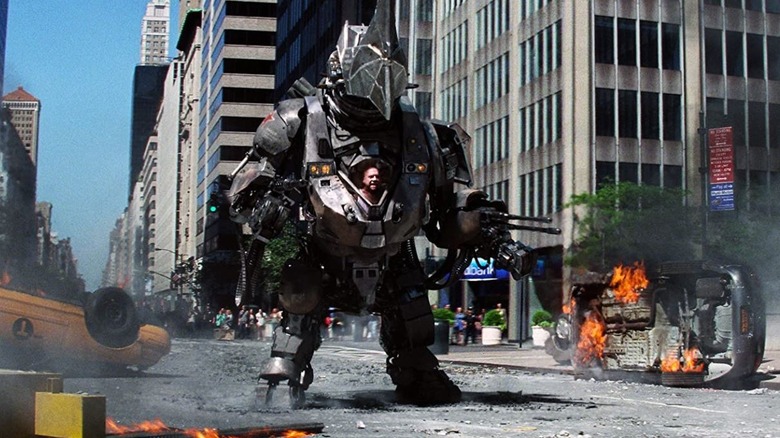 Sony Pictures Releasing
It looks like Paul Giamatti's Aleksei Sytsevich, aka Rhino, won't be making a comeback in a hurry. 
Sytsevich is a relatively small-time antagonist in 2014's "The Amazing Spider-Man 2," thanks to the fact that he doesn't acquire his mechanized Rhino supersuit until the end of the movie. Even after his grand supervillain reveal, you don't get to see how he fares against Andrew Garfield's Spider-Man, since the movie ends just as the two are about to clash. Yet, despite this cliffhanger, the "Sideways" and "Billions" star recently told Comicbook.com that he's pretty all right with staying out of the Rhino gear in the future. 
"I'm happy," Giamatti said when asked about the potential return of his eccentric Russian mobster. "I hadn't followed any of [these rumors]. Somebody else just asked me about this, so I hadn't been following. I'm okay with that. I'm certainly okay to just leave it all where it is. It's fine with me."
Giamatti's portrayal of the unhinged Sytsevich is a highly entertaining one, and fans would no doubt enjoy seeing Rhino finally take on Spider-Man on the big screen ... even if the Spidey in question is the Tom Holland version this time. Then again, the actor seems to be content with the way things apparently stand. Besides, since Electro, the movie's primary villain, is already set to return for "No Way Home," adding Rhino in the mix could potentially make the film lean a bit too much on "The Amazing Spider-Man 2."