WandaVision's Elizabeth Olsen Gets Candid About The Multiverse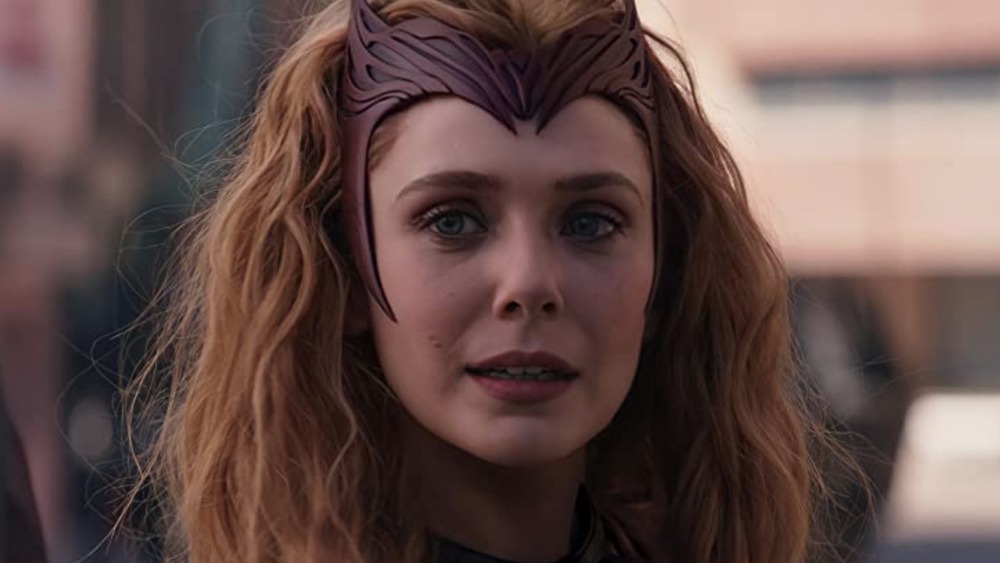 Disney+/Marvel
The final episode of WandaVision has officially come and gone, and it's safe to say that most Marvel fans across the world are still weeping from the wondrous, grief-stricken sights therein. Other fans, meanwhile, may be weeping because almost none of their wild fan theories came to fruition in the series finale. Most specifically, these theorists are bummed because their allegedly surefire argument that WandaVision would transform the MCU into the MCM — that is, a Marvel Cinematic Multiverse, full of superpowered mutants — didn't come to fruition. 
While that unexpected Pietro twist really does beg the question as to why, exactly, the producers went out of their way to cast X-Men franchise alum Evan Peters in the role, it still didn't take away from the stark emotional impact of the show's incredible final moments. The finale also, of course, didn't close the door to multiverse shenanigans in the MCU moving forward, particularly since the upcoming Doctor Strange sequel will probably delve deep into the realm of alternate realities. 
Even still, in a recent interview with Variety, WandaVision showrunner Jac Schaeffer, as well as Wanda Maximoff herself (Elizabeth Olsen) admitted they were a bit surprised by the intense fan reactions Peters' appearance inspired. Schaeffer, while expecting a certain level of excitement, claims she might've underestimated the passion of MCU fandom: "Naively, I didn't expect people to get carried away in that way."
For her part, Elizabeth Olsen said that, "When we heard that Evan was going to do it, my mind was blown. 'This is the first time we're merging! This is crazy!'" 
Elizabeth Olsen didn't grasp the multiverse until working on the Doctor Strange sequel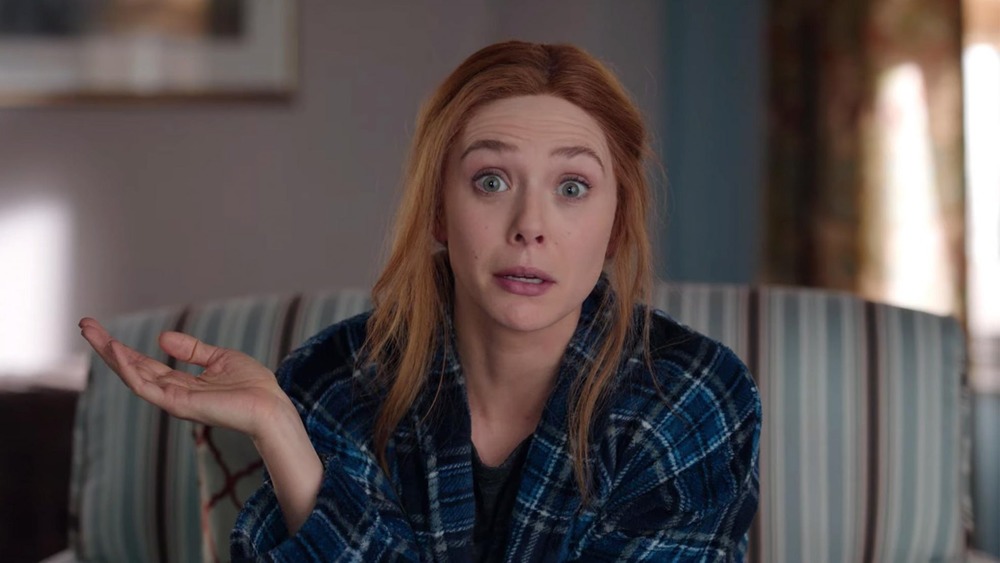 Disney+/Marvel
It seems, however, Elizabeth Olsen wasn't paying as close attention to WandaVision fan theories as some, and pointed to Paul Bettany's hilariously misconstrued tease as dramatically raising expectations that a major X-Men crossover might be in the works. "I knew that there are theories that had to do with people wanting more surprises in cameos. But I'm not really that aware of what these fan theories were, so I'm kind of learning about it as we go. Paul said something about this crazy cameo when he was really just talking about doing a scene with himself, and I know Paul thought that was a really funny joke, and I thought it was funny. But I was like, I think people are actually going to suspect that there is more to come."
Olsen surprisingly went on to say that while shooting WandaVision, she wasn't yet hugely familiar with the multiverse, per se, or that Marvel was going in that direction. Since then, she claims that she's gotten a crash course education in multiverse matters while working on Sam Raimi's upcoming MCU sequel Doctor Strange in the Multiverse of Madness. "I didn't know about the multiverse when we were filming this [WandaVision]. So I wouldn't assume that that's what was happening. I thought it was just a clever way to have a Pietro. I didn't understand the larger plan of the multiverse until I started working on Multiverse [...] the Doctor Strange sequel!"
As it is, the details of Doctor Strange 2's multiverse are being held tightly under wraps. But given where we left Wanda in that revealing WandaVision post-credits scene, it's clear she's about to become a major player in the multiverse madness to come.