Alfred Molina Spills Details About Doc Ock In Spider-Man: No Way Home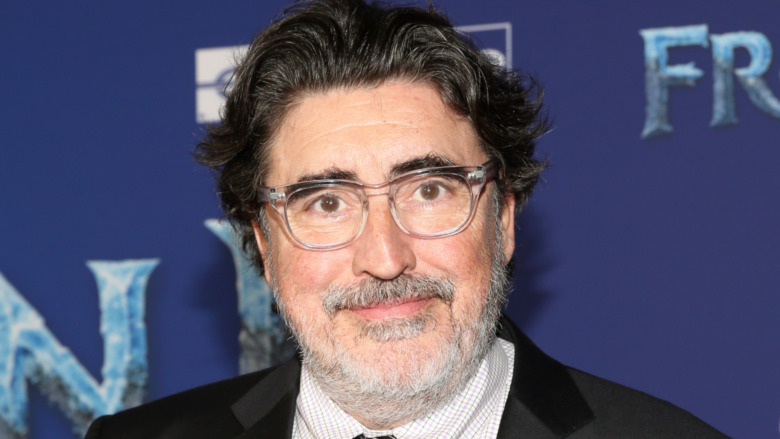 Jesse Grant/Getty Images
If you've kept up with the latest news about the Marvel Cinematic Universe's forthcoming projects, you should know that Spider-Man: No Way Home is among the most anticipated of the bunch. For those out of the loop, this Tom Holland-led threequel has been at the center of the rumor mill for quite a while now. Theories spanning from the hopeful return of Tobey Maguire and Andrew Garfield as their respective Peter Parkers to the implementation of the multiverse have circulated the internet for months. This has made weeding out the facts among the fiction pretty difficult, but there are some kernels of truth to the speculation.
In December of 2020, the news broke that Alfred Molina has joined the cast of No Way Home, reprising his Dr. Otto Octavious role from 2004's Spider-Man 2. Considering the character resides in Tobey Maguire's Spidey continuity and not that of Tom Holland, confusion ran wild over how Molina will factor into the story. Not to mention, the end of Spider-Man 2 saw Octavious' apparent demise, prompting many to theorize that Molina will follow in the footsteps of J. Jonah Jameson actor J.K. Simmons and play a rebooted take on the character. Even still, Marvel Studios and Disney have yet to speak on the report, leading some to wonder if these questions were all for nothing.
Thankfully, Alfred Molina himself has shed some light on the whole situation, highlighting some exciting details about Doctor Octopus' return.  
"In this universe, no one really dies."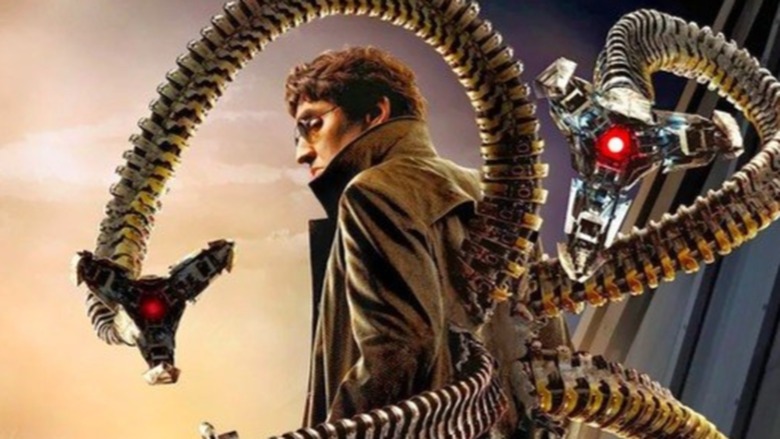 Sony Pictures
Alfred Molina sat down for an interview with Variety on April 16, 2021, and certainly didn't hold back in discussing his involvement in Spider-Man: No Way Home. "It was wonderful. It was very interesting going back after 17 years to play the same role, given that in the intervening years, I now have two chins, a wattle, crow's feet, and a slightly a slightly dodgy lower back," he said, noting that he was initially sworn to secrecy, but before he knew it, "[...]it's all over the internet. I actually described myself as the worst kept secret in Hollywood!"
Though he was more than happy to reenter the Marvel fold, Molina mentioned that Doc Ock's comeback wasn't something he could wrap his head around. As he brought up to No Way Home director Jon Watts, the character clearly met his fate in Spider-Man 2, to which Watts replied, "In this universe, no one really dies." The director also told him that Octavious' story picks up right where viewers last saw him — sinking into the East River with his out-of-control fusion reactor alongside him, sacrificing himself to save Peter Parker (Tobey Maguire), Mary Jane Watson (Kirsten Dunst), and the rest of New York City.
Fairly satisfied with this multiverse-jumping answer, Molina had another concern to note to Watts: his age. Now 67 years old, he was roughly 50 when he last played Doc Ock, and if No Way Home picks up right where Spider-Man 2 left off, the physical age difference will be impossible to ignore. "He [Watts] just looked at me, and said, 'Did you see what we did to Bob Downey Jr. and Sam Jackson?'" Molina recalled, citing Watts' faith in Marvel Studios' de-aging technology. He also states that he was worried about the physicality of the part, but "I then remembered that it's the tentacles that do all the work!"
As of this writing, Spider-Man: No Way Home, and Alfred Molina's next outing as Doctor Octopus, is set for a December 17, 2021 release date.