The Major Role Umbrella Academy Fans Want To See Aidan Gallagher Take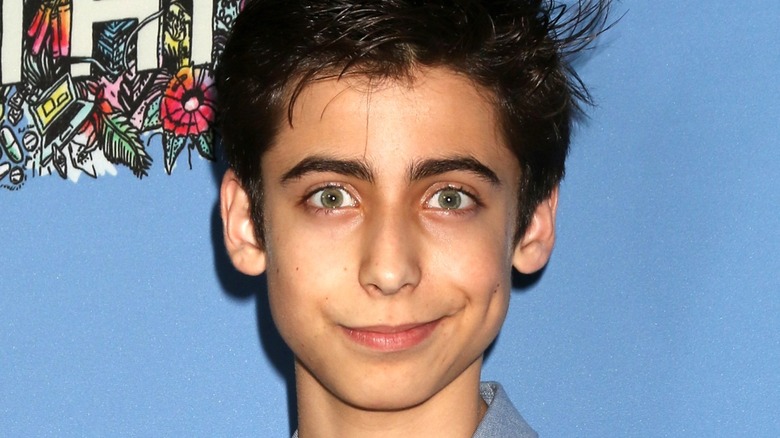 Shutterstock
After landing on Netflix with super-powered bang back in 2019, "The Umbrella Academy" has become a ratings sensation for the streamer, so far delivering two seasons of pulse-pounding, brain-smashing, and surprisingly heart-rending drama unlike anything the superhero realm has seen before. 
Based on the graphic novel series from former My Chemical Romance frontman Gerard Way and artist Gabriel Bá, "The Umbrella Academy" follows a group of adoptive siblings assembled by a devious mad scientist to play Earth's protectors, though unforeseen tragedies and perpetual in-fighting leaves the group fractured and scattered in adulthood. 
There's more to that story, of course. Over the course of its first two seasons, the series has proven a stylish, hyper-violent delight, and has made A-listers of its stars — none of whom seem more primed to turn their "The Umbrella Academy" breakout into a full-blown Hollywood breakthrough than Aidan Gallagher, who portrays the time-jumping assassin and fan-favorite Number Five on the show. 
Though he's a mere teen himself, Gallagher continues to play the role with a wit and wisdom well beyond his years. As it happens, fantasy fans are hoping Gallagher might bring the same sort of levity to another upcoming streaming project, and have begun dream-casting the young actor in the beloved tale of an adolescent demigod coming into his own.
Fans would love to see Aidan Gallagher play Percy Jackson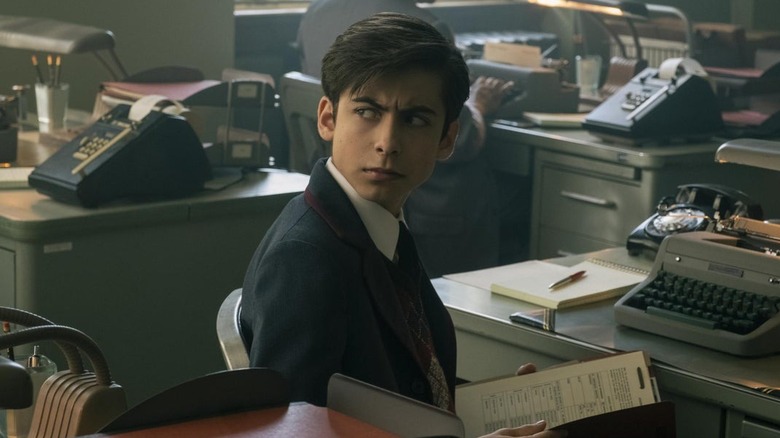 Netflix
Per a recent fan poll conducted by ScreenRant, the role Aidan Gallagher fans most want to see him play next is Percy Jackson, the central character in Rick Riordan's fantasy book series "Percy Jackson and the Olympians." 
Riordan's work has already been adapted for the big screen twice before — first in 2010, with "Percy Jackson & the Olympians: The Lightning Thief," and again in 2013, with "Percy Jackson: Sea of Monsters." Logan Lerman led both films, which were meant to be followed up by a third movie to complete a "Percy Jackson" film trilogy. Unfortunately, the two "Percy Jackson" movies didn't prove quite the box office sensations that 20th Century Fox bosses had hoped they would be, and a third installment was never made.
With Disney now in charge of the "Percy Jackson" IP following its 2019 acquisition of Fox, the company is looking to reboot the franchise via a Disney+ streaming series, and Gallagher's fans would clearly love to see him in the lead.
Surprisingly, Gallagher actually placed third on that fan-voted wishlist of who should play Percy Jackson next, slotting in behind Jorge Benito from Amazon Studios' Spanish-language hit "Caronte" and the No. 1 pick of an unknown actor. As unexpected as those first two picks might be, it's clear that if a well-known actor is to play Percy Jackson in the Disney+ reboot series, Gallagher is the one fans want in the role. 
However, it's worth noting that Riordan's stories begin when Jackson is 12, so the currently 17-year-old Gallagher is likely aging out of the role even as we speak. But hey, a good bit of dream-casting never hurt anyone, right?