Scarlett Johansson's Stunt Double Reveals What It's Really Like Working With MCU Directors - Exclusive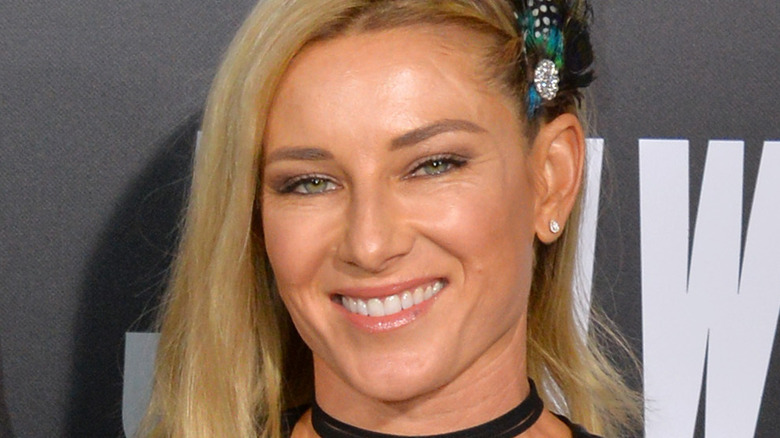 Shutterstock
Since her debut as Scarlett Johansson's stunt double in 2010's "Iron Man 2," Heidi Moneymaker has hit the jackpot with the talent she's worked both in front of and behind the camera. Of course, she's teamed with Johansson the most, having done stunts for her character on all seven MCU films she's worked on, including "Black Widow." After working under director Jon Favreau on "Iron Man 2," Moneymaker did stunts on "Avengers" and "Avengers: Age of Ultron" for writer-director Joss Whedon; as well as the Anthony and Joe Russo Captain America movies — "The Winter Soldier," and "Civil War," — and their Avengers films  — "Infinity War," and "Endgame."
And while each MCU filmmaker she's worked with — including "Black Widow" director Cate Shortland — is different, Moneymaker revealed in an exclusive interview with Looper that the endgame, style-wise, remains the same.
"As far as the styles, I think that every director that's come on board has appreciated the style and we've always tried to advance it, to make it bigger and better, and have more amazing fight scenes for her. And that has always been sort of steadily, consistently evolving forward," Moneymaker said. "I will say that with the different directors coming in, you kind of have a different process of how things are shot and how things go. But I will say that Marvel has a really amazing team and every cog in that machine has a part in these films."
The differences in direction between Whedon and the Russo Bros.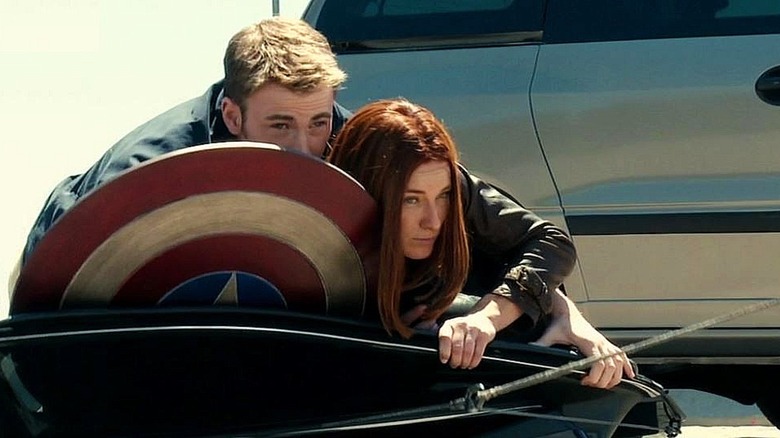 ESPN E60
In working with Joss Whedon on the first "Avengers" film, Heidi Moneymaker said she "learned early on that he knows the edit." "He knows what he's going to use, and he knows what he's not going to use. If you go in there and you're doing a piece of a fight scene and you don't hit everything proper — like how you want to hit it the first time — he might move on because he's seen what he wants, and so, he feels like he doesn't need to keep going," Moneymaker explained to Looper. "That's scary for somebody like a double, because you want every piece that you do that might get used to be good all the way through in case somebody in the editing room grabs a bit of that, but it doesn't look so good. So, I learned with Joss early on that I had to be nailing it in one shot. And granted, he'd do multiple takes, but I needed to nail it on the first take, just so that I knew no matter what we had a good take in there."
The Russo brothers, Moneymaker said, were a bit more open in their approach. "They're amazing. I don't know how they pulled off half that stuff. They're very good about letting us take the liberty with the action," Moneymaker said. "And obviously, they know what they want, and they don't want, but they're really good about letting us handle that side of it somewhat. All the directors are — they're all different, but at the end of the day, they're all part of the same team that comes from the top, from Kevin Feige. They make these films that are just obviously amazing, and people love."
Moneymaker loves Shortland's unique approach in directing Black Widow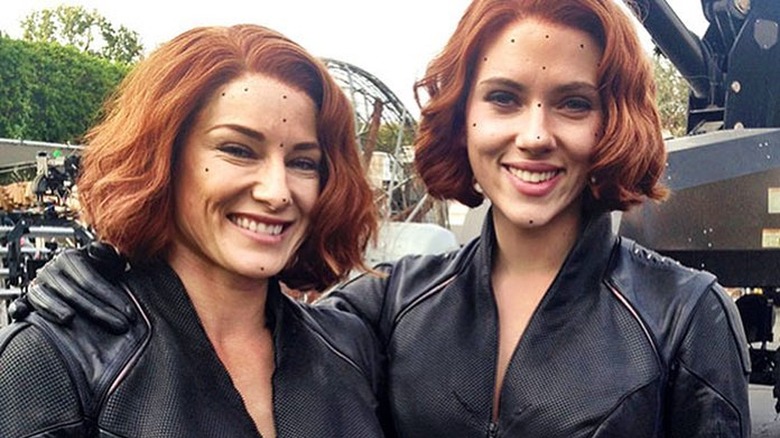 ESPN E60
With no way to go forward after Natasha suffered her tragic fate in "Avengers: Endgame," "Black Widow" steps back in the MCU timeline to the events between "Captain America: Civil War" and "Avengers: Infinity War." It's there she confronts her past as a Russian spy who went through the brutal Red Room training program and reunites with a group of fellow spies who doubled, albeit in a dysfunctional way, as her family. 
Heidi Moneymaker said she was already impressed with director Cate Shortland before she even began her work on the film. "I remember first looking her up on IMDb before I started, and I ended up seeing that she did this film called 'Lore.' And so, I watched the film, and it was just so beautiful," Moneymaker recalled. "I feel like she just has an eye for beauty, which is really nice because we're talking about a film that's very female-driven and it's about very hardened females — Russian hardened females — that are assassins. So, when [you] have that character and you bring on somebody who sees the beauty in everything, even when it's what we would say ugly, I feel like that's her strength there. She's able to bring forth that beauty, even in ugliness."
"Black Widow" is playing in theaters and streaming exclusively on Disney+ with Premier Access. Moneymaker can also be seen in "E60 Presents Moneymaker: Behind Black Widow," which is streaming exclusively on ESPN+.