The Russo Brothers Weigh In On WandaVision And Their MCU Future - Exclusive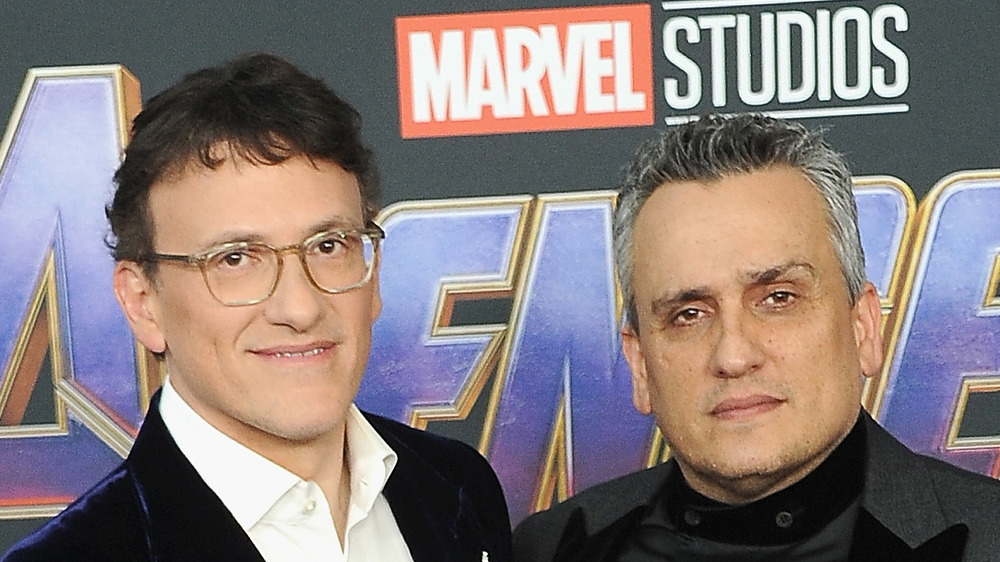 Albert L. Ortega/Getty Images
After spending seven years in the Marvel Cinematic Universe making two smash-hit Captain America films and the final two blockbuster Avengers chapters, you didn't expect sibling directors Joe and Anthony Russo to make a clean break from Marvel, did you?
The Russo brothers, who wrapped up their impressive run in the MCU in 2019 with all-time global box office champ Avengers: Endgame, are readying their first directorial effort after the MCU: the hard-hitting crime thriller Cherry, starring Spider-Man actor Tom Holland. But despite their jam-packed schedule (between Endgame and Cherry, they produced four films: 21 Bridges, Extraction, Relic and Mosul), the dynamic filmmaking duo have managed to carve out enough time to stay in tune with the MCU with WandaVision, Marvel Studios' debut series on Disney+.
"We have been watching and really enjoying the series," Anthony Russo, joined by Joe Russo, revealed to Looper during an exclusive interview to discuss Cherry. "I have to admit, I'm a couple of episodes behind right now [...] because [my daughter] loves to talk about the show."
WandaVision takes place after the events of Endgame, but begins in the guise of Wanda (Elizabeth Olsen) and Vision (Paul Bettany) living an idyllic life together through the façade of classic television sitcoms from the 1950, '60s, '70s, and beyond. But, as fans have discovered, the modern world still exists outside of what S.W.O.R.D. has dubbed the "Westview Anomaly" — and like past Marvel Cinematic Universe storylines, WandaVision is interwoven with plotlines from not only past MCU movies, but also emerging narratives and previously unseen characters from Marvel Comics.
The Russos are game to work in any format in the MCU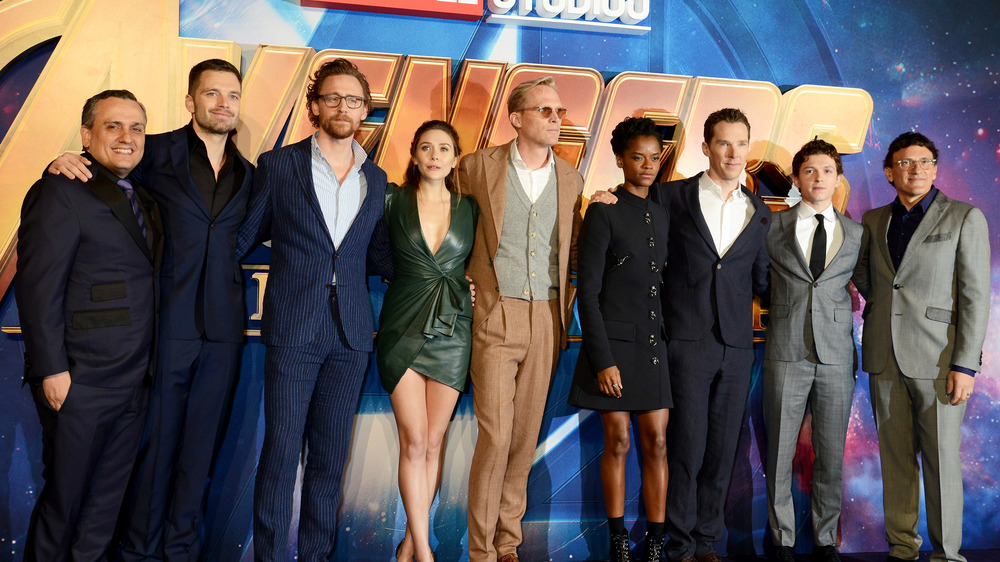 Dave J Hogan/Getty Images
As for the Russos' future with the MCU, the brothers say they would be more than happy to return to Marvel at some point.
"We love the MCU, we love the great narrative experiment that it has been. We're very proud of our work that we've done in the MCU and [are] grateful for that opportunity, and we love Marvel," Anthony Russo shared. "The people there are among the finest collaborators we've come across in our type of work. So, yeah, we would be happy to go back and work with Marvel again on the right project, whether it be in theaters or on television. We love both formats equally — we recognize that there are unique opportunities at a creative level to be explored both mediums and we value them. [However], we don't have any concrete plans that we can speak to on that level."
In the meantime, the Russos are continuing to admire the MCU from afar. "After having worked in the MCU for seven consecutive years, delivering four films and always having to think about where the story was going, what would happen next to the MCU, it's very fun for Joe and I to just be fans right now, and enjoy it as fans," Anthony Russo told Looper.
Cherry — in which Holland plays a disenfranchised man who turns to robbing banks to fuel his drug addiction after suffering PTSD following his service as a U.S. soldier in the Iraq War — opens in a limited theatrical release on Friday, February 26 and later debuts on Apple TV+ on Friday, March 12.