How Agent Jack Sloane Got Her Name On NCIS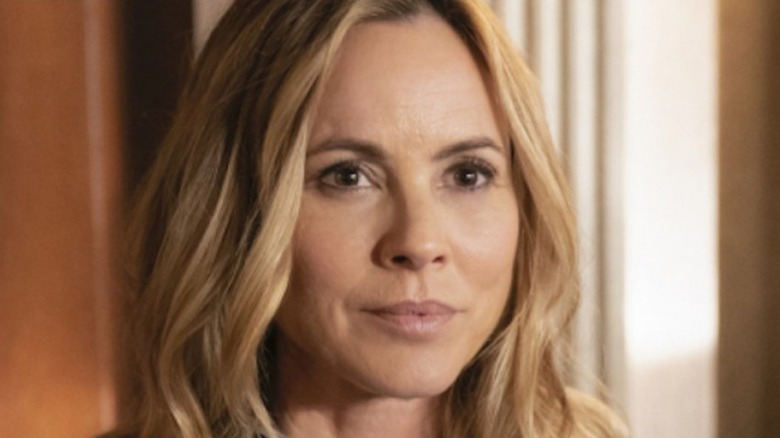 CBS
With 18 seasons to its name, "NCIS," the hit CBS procedural crime drama that started as a "JAG" spin-off, has experienced numerous casting changes. Given how long it's been on the air, it's only natural that Agent Leroy Gibbs' (Mark Harmon) team from the Naval Criminal Investigative Service would adapt and evolve as new members are introduced and veteran characters somehow make their exit. We don't know yet precisely how Season 19 will roll out, but we know that the new season will run without the NCIS team's forensic psychologist Jack Sloane (Maria Bello).
During the Season 18 episode "True Believer," Gibbs kissed Sloane goodbye as she opted to leave NCIS and stay in Afghanistan to help out. Debuting in Season 15 of the show, Sloane established herself as an integral part of the team and, of course, sparked romance rumors among fans between her and Gibbs since the two shared a lot of chemistry. According to Parade Magazine, Bello exited the series because her contract was ending and she probably wanted an opportunity to work on other projects. Fans were upset to see Bello go, and that's understandable since the actress gave so much to the character. In fact, not only is Bello responsible for Sloane's tough but empathetic personality, but she's also responsible for the character's name.
Maria Bello wanted her NCIS character to have a man's name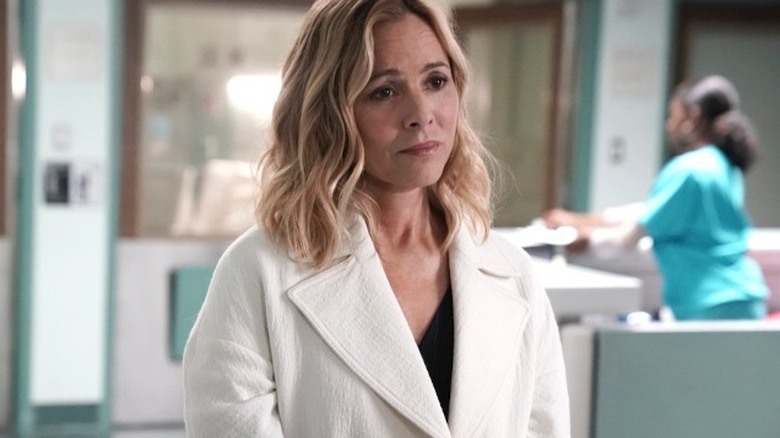 CBS
Jacqueline "Jack" Sloane is a striking name for a female character, especially if they're just introduced by their nickname. It throws in some ambiguity that could potentially mess with the other characters from the show, and that's exactly what Maria Bello was aiming for. She said in an interview with TV Insider that she wanted her "NCIS" character to have a man's name.
"I liked the idea of the other [characters] talking about 'Agent Jack Sloane' assuming it's a man," she said. "Then she would walk in the room, and they'd realize that wasn't the case. I've always loved boys' names for girls. And 'Jack Sloane' has a very throwback, 1940s feel."
Bello also noted another link between her "NCIS" character's name and her real life, as her son is also named Jack. So that could have also played in the decision to christen her character as Jack Sloane. While Bello probably won't be naming any other "NCIS" characters anytime soon, she's going to be busy. Deadline reported that one of her upcoming projects is the historical drama "The Woman King," which will star Viola Davis and Thuso Mbedu and feature Bello as a producer and co-writer.