The Real Reason Maria Bello Is Leaving NCIS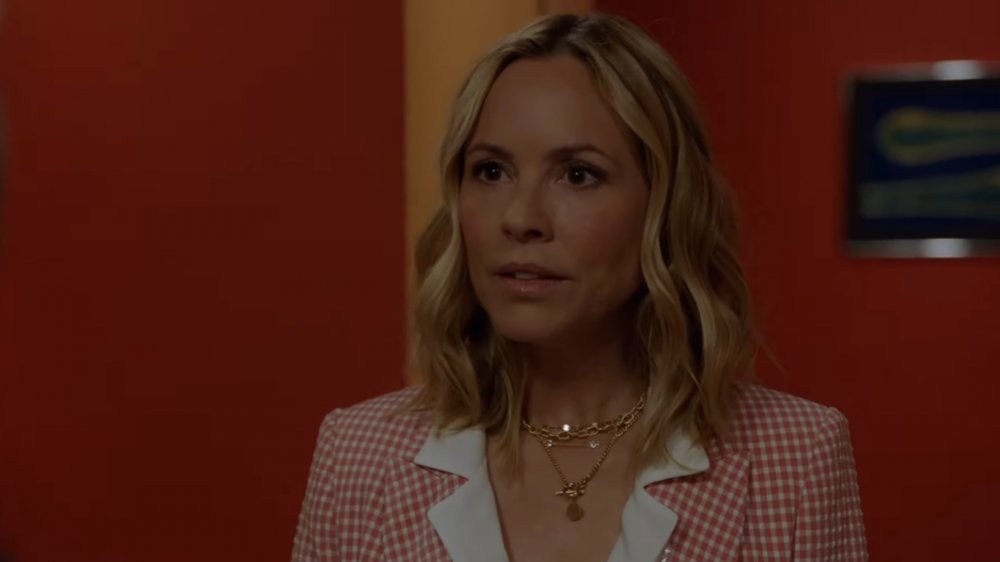 CBS
While it's not officially one of Gibbs' rules, fans of NCIS know to not get too attached to any of the agents on the squad. Sure, a few, like Gibbs (Mark Harmon) himself, have withstood the test of time. But for every Ducky (David McCallum) and McGee (Sean Murray), there is an Alex Quinns (Jennifer Esposito) or a Clayton Reeves (Duane Henry). The list of retired cast members from the long-running CBS procedural is about to add another name, as Maria Bello — a.k.a. Dr. Jacqueline "Jack" Sloane — is slated to depart the show in its 18th season.
Deadline broke the news of Bello's departure, reporting that Sloane will appear in eight episodes of the forthcoming season 18 in order to finish up her storylines. Bello joined the show in season 15, around the time that original NCIS squad members Abby Sciuto (Pauley Perrette) and Tony DiNozzo (Michael Weatherly) departed. In a short time, she became an integral part of the series' core cast, and a character well-loved by fans of the show.
That leaves us with some questions: why is Maria Bello leaving NCIS after three seasons, and what effect will her departure have not only on the show, but on its fan base?
Maria Bello is moving on to other projects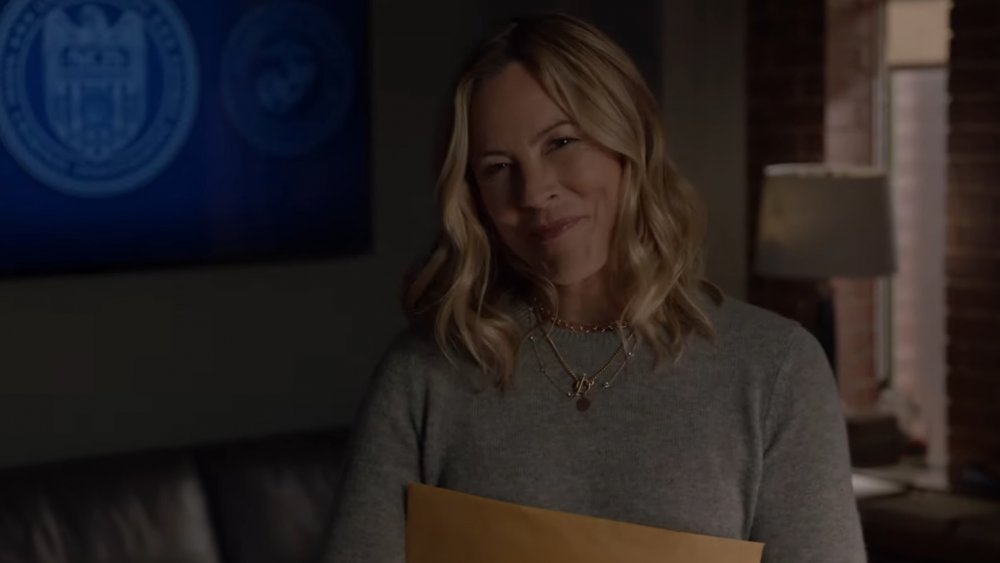 CBS
It's no secret that sometimes when an actor leaves a big TV show, it has more to do with behind-the-scenes drama than anything else. However, in the case of Bello, it seems that she always planned for NCIS to be a limited run. When Deadline reported the news that she was leaving the series, they noted that when the actress signed on to the show, she did so with a three-year contract. Now that those three years are up, it looks like she's opting to not renew.
The report of her exit also mentioned that she has several movie projects in the works, both as an actress and as a producer and writer. Although Bello has appeared on a few TV series, she is mostly known as a film actress. It seems that after spending a few years as a series regular on NCIS, she's ready to get back to the world of cinema.
Of course, there could be some on-set drama we're not privy to, but based on everything we know, it seems like Bello's split with NCIS is amicable. But what will her departure mean for the narrative of the show?
What does Jack Sloane's departure mean for NCIS?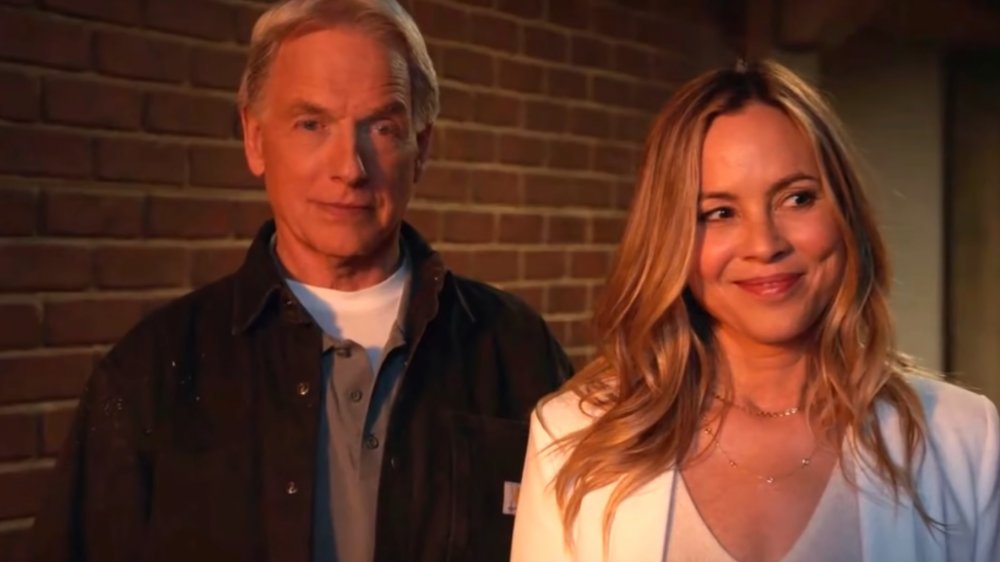 CBS
Sloane is a former U.S. Army Lieutenant who was working in the San Diego field office before she made the move to NCIS headquarters in Washington D.C. She is an expert criminal profiler who acts as the team's operational psychologist and is especially adept at working with former POWs, as she herself was held captive and tortured while serving in Afghanistan. Although the experience made her tough, she's also known for her empathetic and caring nature.
One of Sloane's main storylines is her flirtation with Gibbs. The two have undeniable chemistry, and although they haven't officially coupled up (yet), their obvious connection has been noted both by viewers and the other characters on the show. Everyone, it seems, have been rooting for Gibboane (or Slibbs?) to move out of the "will they, or won't they?" arena and make things official.
This is likely to be the storyline that fans will be most eager to see wrapped up. In fact, they've said as much. When news of Bello's exit became public, many fans took to social media to share their feelings about Sloane's imminent departure.
How fans are reacting to Maria Bello's departure from NCIS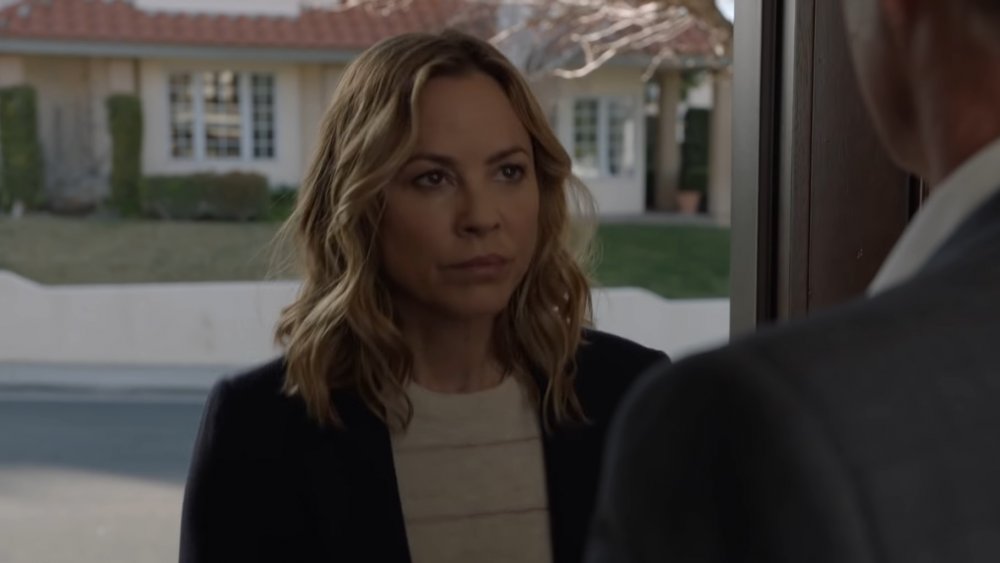 CBS
Even though she's a recent addition to the long-running series with only few seasons under her belt, fans of NCIS are already mourning Sloane's loss. On Twitter, user @luvingcarpenter proclaimed, "I don't know whether be mad or sad for Maria's exit on ncis... it's just that she became a role model for me and her character (Jack Sloane) made me realize a LOT of things." They went on to advocate for a happy ending to the Sloane-Gibbs romance arc, saying, "And Jack Sloane deserves all the happiness in the world and I think it should be with Gibbs."
Another user, @jillwilkins, expressed their frustration by saying, "Makes no sense to me... you invested so much in this wonderful character just to drop it now? Unbelievable. Maybe you underestimate the difference Jack Sloane makes to the show."
Several fans also had one specific request for the showrunners: if Sloane is going to leave, at least don't kill her off. User @donutsdebsdibs hoped the character wouldn't follow a pattern they noticed with other female characters: "Wouldn't it be great if for just once [NCIS] gave their female characters a worthy departure without KILLING them off?... Do we really need to see MORE Gibbs angst at a woman he loves dying? Shannon, Jenny, Diane, Kate..."
Meanwhile, @avalancessara summed up the sentiment more succinctly, "if ncis kills off jack sloane i will die."
We'll all have to wait until NCIS season 18 to see how the series says goodbye to Dr. Jack Sloane and Maria Bello, but we hope for the sake of her admirers that she and Gibbs get their happy ending.