Evil Season 3 Release Date, Cast And Plot - What We Know So Far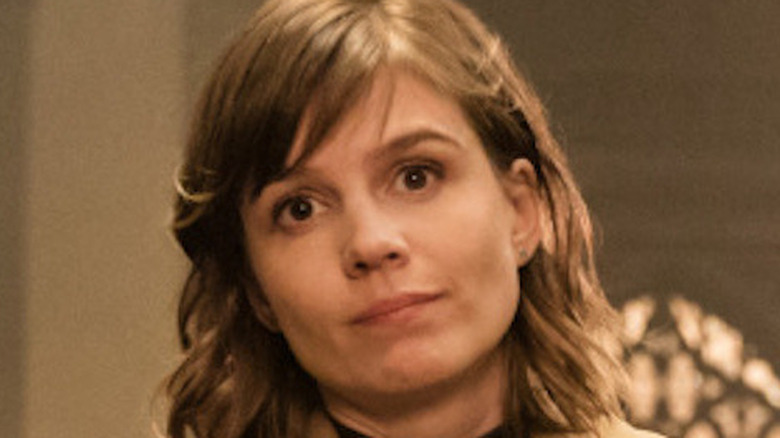 CBS/Paramount+
Get ready for even more psychological thrills, because "Evil" is coming back for Season 3. The show follows priest-to-be David Acosta (Mike Colter), forensic psychologist Kristen Bouchard (Katja Herbers), and skeptical tech expert Ben Shakir (Aasif Mandvi) as they investigate claims of demonic possession for the Catholic Church while questioning how the lines between science and religion account for the everyday evils of modern life. Created by husband and wife duo Michelle and Robert King (who are also behind "The Good Wife" and "The Good Fight"), the show's first season aired on CBS before moving to the streaming service Paramount+ for Season 2.
This news comes just three weeks after "Evil" Season 2 began airing on the streaming service after the sophomore season was delayed amid the coronavirus pandemic. Fans can look forward to plenty more strange, satisfying episodes when Season 3 premieres — here's what to know about the third installment.
When is the release date of Evil Season 3?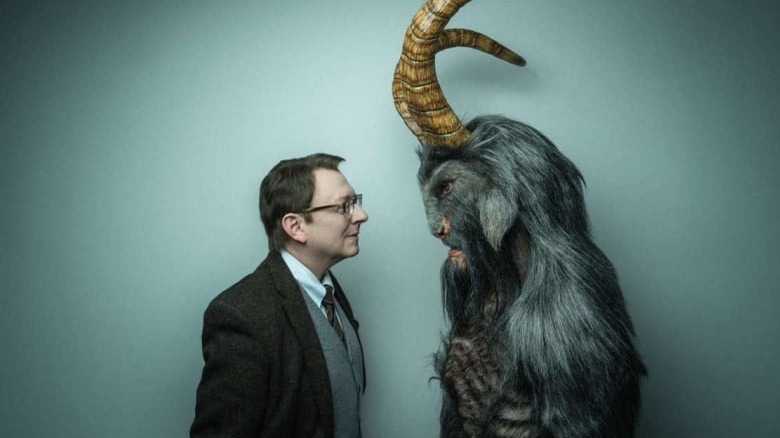 CBS/Paramount+
"Evil" Season 2 filming was delayed for several months due to the coronavirus pandemic, but later took place from October 2020 to June 2021. While it's unclear how the ongoing state of the world will affect filming schedules for Season 3, it's likely that the third installment will premiere sometime in 2022. The first season aired from the 2019-2020 TV season, and the second season was originally scheduled for the 2020-2021 season. Since Hollywood filming has become slightly more normal in comparison to 2020, there's no reason why Season 3 wouldn't also premiere the following year.
Both seasons consist of 13 episodes, so one could presume that Season 3 will feature the same amount of episodes and be filmed somewhere between late 2021 and early 2022.
The Kings will return as showrunners and executive producers, with the show being produced by CBS Studios and King Size Productions. Other executive producers include Liz Glotzer, Rockne S. O'Bannon, and Nelson McCormick.
Who is in the cast of Evil Season 3?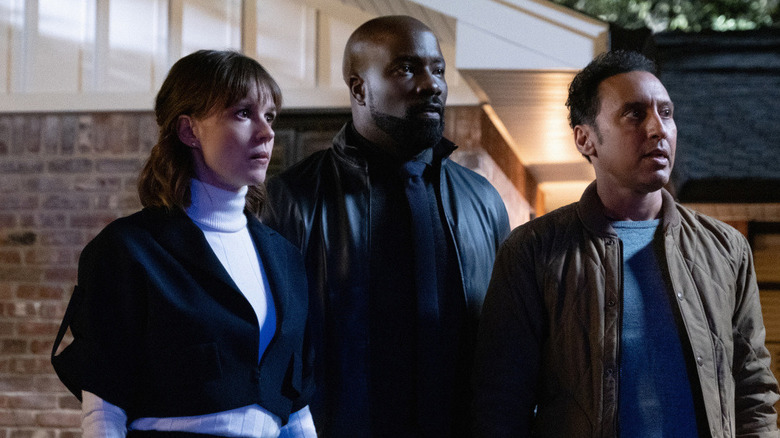 CBS/Paramount+
Unless "Evil" Season 2 features a shocking death at some point, expect to see pretty much all of the main cast return for Season 3. This includes the core trio of Herbers as Kristen, Colter as David, and Mandvi as Ben, as well as other regulars, such as Christine Lahti as Kristen's mother, Sheryl Luria, and Michael Emerson as the main characters' villainous and possibly demonic enemy, Leland Townsend.
Also certain to return are the actresses who portray Kristen's four daughters: Brooklyn Shuck as Lynn Bouchard, Skylar Gray as Lila Bouchard, Maddy Crocco as Lexis Bouchard, and Dalya Knapp as Laura Buchard. Meanwhile, Kurt Fuller will likely return as Kristen and Sheryl's therapist Dr. Kurt Boggs, as well as actors Peter Scolari (who plays Bishop Thomas Marx) and Clark Johnson (as Father Amara). They play authority figures within David's church and will no doubt appear as the central trio continues their investigations.
What is the plot of Evil Season 3?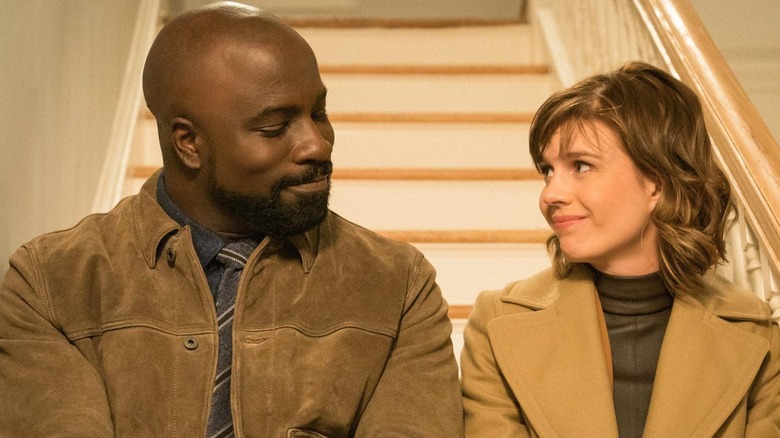 CBS/Paramount+
At its core, "Evil" consists of two plots: One consists of the "demon-of-the-week" cases which David, Kristen, and Ben investigate each week. These typically feature guest stars and characters who are generally confined to one standalone storyline. The other consists of the show's larger mythology and more character-driven storylines, which develop and change over each season.
So far, "Evil" Season 2 has been more character-centric, as the leads have struggled with their darker impulses — Kristen killed a serial killer (Darren Pettie) who threatened her daughters at the end of Season 1, while David is struggling with doubts ahead of his ordination and Ben is being visited by a strange demon at night. Along the way, they're investigating a potential plan to corrupt future generations in accordance with Biblical evil, while figuring out their own personal beliefs in the realms of science and religion.
Season 3 will certainly continue featuring exciting new cases, as the characters dig deeper into the show's mythology and confront their own inclinations toward evil.