Paramount Just Dropped The Best News For Fans Of CBS's Evil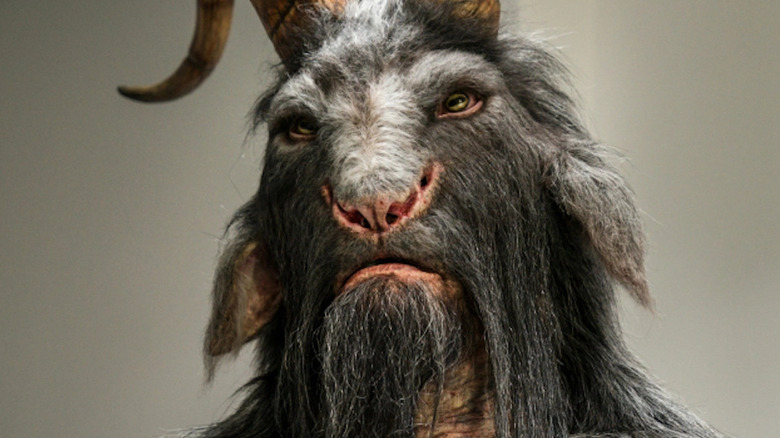 CBS/Paramount+
Making a show about paranormal investigation means that you have to contend with genre greats from "Twin Peaks" and "The X-Files" to "Lucifer" and "Supernatural." In other words, regardless of what you're planning to do, there's a chance that someone has already done it in a way that's extremely difficult to surpass. 
The people behind the CBS supernatural drama "Evil" may have been aware of this fact, but if anything, they've taken it as a challenge. With a carefully assembled cast of genre talents like Katja Herbers ("Westworld"), Mike Colter ("Luke Cage"), and Michael Emerson ("Lost"), the show jumps headfirst in a curious world populated by psychotic psychologists, literally demonic therapists, and oddly talkative night terrors who insist their name is George (Marti Matulis). The end result is nothing short of a delight, to the point that Vanity Fair has called the series "the best show you might not be watching." 
All of this sounds almost too good to be true, and though "Evil" Season 2 just started airing, fans are waiting with bated breath what the future of the show will be — or, for that matter, whether there'll be one in the first place. After all, the recent cancellation of NBC's "Manifest" proved that no genre show is truly safe in today's cut-throat entertainment world. 
Fortunately, viewers can now stop holding their collective breath, because Paramount+ just dropped the best news for fans of CBS's Evil.
Evil will get a third season, and things are about to get wild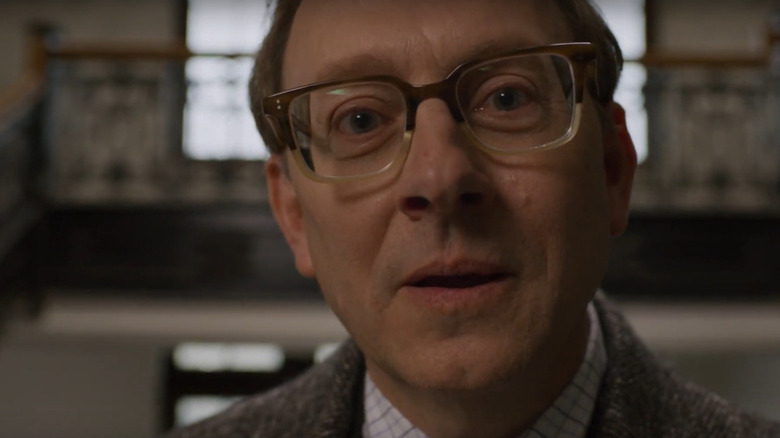 CBS/Paramount+
Did you think that the various glorious absurdities "Evil" has thrown at you so far were awesome? According to The Hollywood Reporter, there's a good chance you haven't seen anything yet. 
Though "Evil" started its life as a CBS show, its run on Paramount+ has been a massive success, and as such, it has already been picked up for another season ... and, in news that should excite fans, the third season will mark the show's transition to a Paramount+ exclusive. Per Deadline, the show already moved to the streaming service in May, but the ongoing second season was still done with CBS in mind, which means that creators Robert and Michelle King won't get to fully flex their weirdness muscles until Season 3. 
Win-win scenarios are incredibly rare in this harsh world, but this deal might just prove to be one. "Evil" has been a workhorse for Paramount+, and the streamer is evidently happy to welcome it in its arsenal. Meanwhile, the show's peculiar combination of absurdity and high-brow pondering about the nature of good and evil should benefit greatly from the looser creative reins that come with the move. 
All in all, the series' immediate future is now secure, so if you haven't jumped in the "Evil" train yet, it's high time to join in. After all, there's an excellent chance that things are about to get very, very weird.