The Fast Franchise Movie That Made The Least Money In Theaters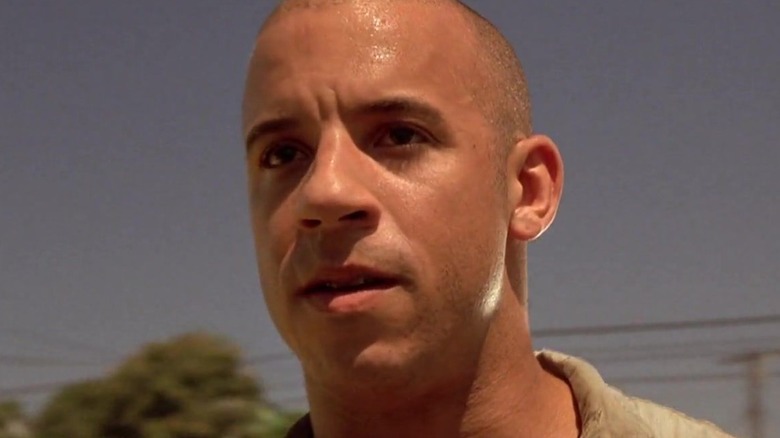 Universal Pictures
"F9" is just the latest in a long line of "Fast and Furious" movies that have made a killing at the box office. The Universal Pictures street racing "Fast and Furious" franchise is one of the most successful ever, with a cumulative worldwide gross of over $6 billion, and, ever since it reinvented itself as an international espionage romp with 2009's "Fast & Furious," it seems like every single "Furious" film has been a world-stopping event. No movie could have been better-suited to heralding the slow but sure return of the theatrical experience than "F9," which already has raked in $500 million worldwide (via Box Office Mojo) even though the COVID-19 pandemic is far from over in most of the world.
Of course, while it would be far from accurate to describe any "Fast and Furious" movie as a box office dud, every franchise has a lowest-grossing entry; that's how math works. Even the two biggest franchises of all time, the Marvel Cinematic Universe and "Star Wars," have moderate grossers like "The Incredible Hulk" and "Solo" among their ranks, respectively. And, in the case of the "Fast" franchise, the lowest grosser actually makes a lot of sense.
Tokyo Drift was slightly less of a box office phenomenon than the other F&F movies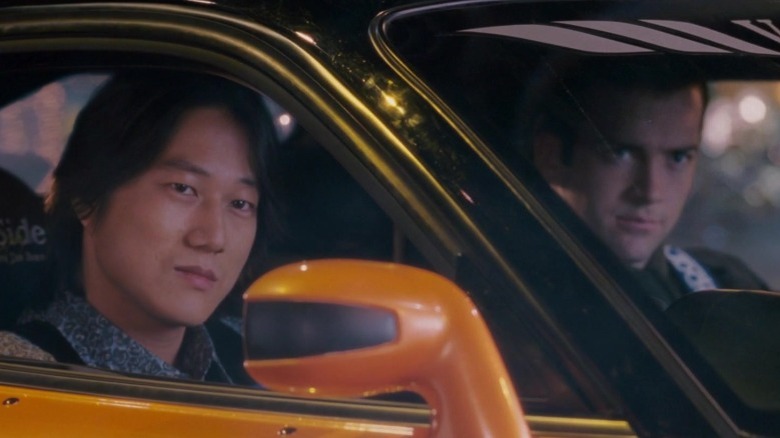 Universal Pictures
Before the "Fast" franchise ironed out its own timeline, consolidated its ensemble cast, and got set on an ongoing path to global box office domination with "Fast & Furious" — which was the series' fourth entry, but acted as a de-facto sequel to the first film — it consisted of a trilogy of tonally and thematically similar, yet only tenuously connected street racing stories: "The Fast and the Furious," "2 Fast 2 Furious," and "The Fast and the Furious: Tokyo Drift."
The latter of these three films, "Tokyo Drift" was also the most distant one from the series' main timeline. Turning away from Brian O'Conner (Paul Walker) and Dominic Toretto (Vin Diesel) altogether save for a brief cameo by Dom at the end, "Tokyo Drift" instead followed the adventures of high schooler Sean Boswell (Lucas Black), who wouldn't return to the franchise again until many years later, as "Tokyo Drift" is actually set between "Fast & Furious 6" and "Furious 7." Perhaps due to that standalone quality and the absence of the franchise's biggest stars, the Japan-set third installment only grossed $62 million domestically and $157 million internationally, making it the lowest earning film in the franchise on both counts (via The Numbers). Even adjusted for inflation, its domestic draw would still, at $88 million, place significantly behind those of "Hobbs & Shaw" ($174 million) and "Fast & Furious" ($189 million), according to Forbes. But make no mistake: low as its numbers may be in context with the rest of the franchise, "Tokyo Drift" still earned nearly twice its production budget (via The Numbers). Family certainly begets prosperity.