Is The Rookie Actually Based On A True Story?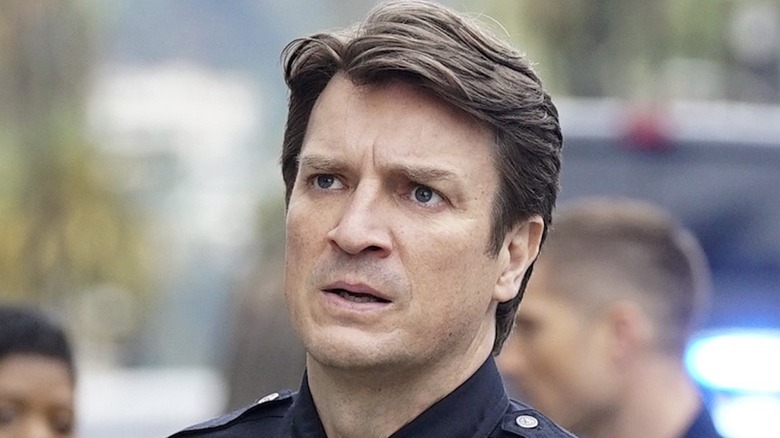 Walt Disney Television/ABC
Over the last couple of decades, Nathan Fillion has transformed himself from fringe Hollywood star who'd appeared in a handful of beloved cult hits into a full-blown Tinsel town player with a steady stream of high profile projects to his credit. He's also built an intensely devoted fanbase who continue to show up for whatever project he lines up. These days they're regularly tuning in for Fillion's latest small screen hit, ABC's procedural dramedy "The Rookie," about a man in his mid-40s who decides to hit the reset button on his life by joining the Los Angeles Police Department. 
That series made its network debut in 2018, and has become a solid ratings-grabber for ABC over the course of its first three seasons. So much so, in fact, that "The Rookie" has recently been renewed for a fourth season on the network. 
As it is, fans clearly continue to love what Nathan Fillion is bringing to the role of one of the LAPD's finest — and most unorthodox — police officers. It may surprise even die-hard fans of "The Rookie" to learn, though, that said unorthodox story has a basis in the real world, as "The Rookie" is indeed based on a true story.
The Rookie is inspired by the true story of William Norcross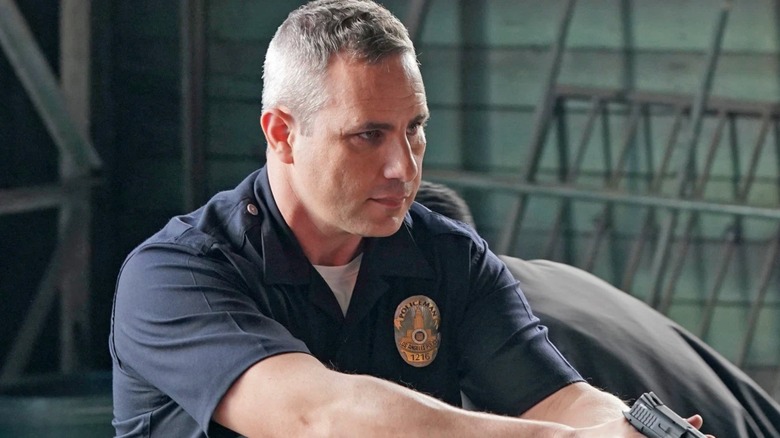 Walt Disney Television/ABC
Though certain dramatic liberties have obviously been taken, "The Rookie" is based on the life of William Norcross, who really did leave his family's Pennsylvania printing business at the age of 44 to head west and become a police officer. If you're wondering why Norcross made the cross-country journey, it's not because he wanted to be closer to Hollywood, just in the case they wanted to turn is life story into a TV show. Rather, Norcross told the New York Post that he specifically tabbed the LAPD as his potential new gig because they are one of few law enforcement agencies who have no age limit on new recruits. Likewise, they had a program in place to expedite the on-boarding process.
"I always thought about LA — the LAPD has no age limit, as long as you can pass the requirements — and I saw they had expedited testing where you can cram a couple of months of testing into one week," he explained. 
So that's how it started for the man behind "The Rookie." As for how it's going, Norcross currently serves as a producer on a hit network show while still holding down his day job, so things could be worse. Still, by his own account, Norcross isn't looking to leave the force and become a showbiz mogul anytime soon. "I'm happy with my day job. I came out here to be a police officer and that's what I'm here for. Anything else that's happened to me ... I've been incredibly fortunate — but I'm here to be a police officer."