The Forever Purge Producer Jason Blum Weighs In On The Future Of The Franchise - Exclusive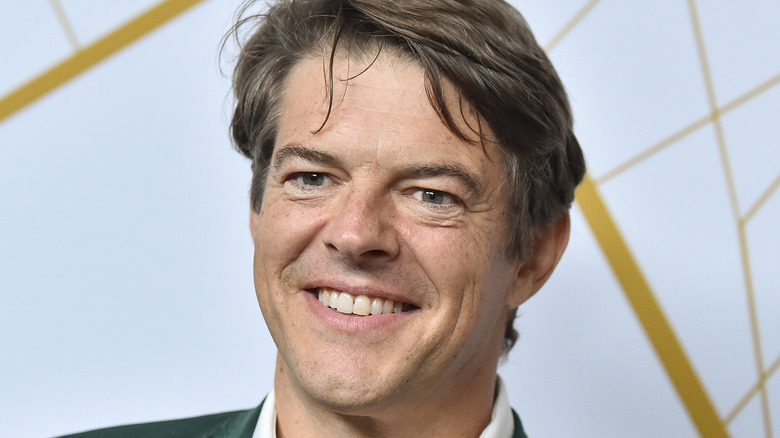 Shutterstock
If you've read recent quotes from "The Purge" creator and writer James DeMonaco, you might have the impression that "The Forever Purge" will be the franchise's fifth and final installment. But fans will be thrilled to hear that he's recently changed his tune, and already has ideas brewing for a next installment. That must be music to the ears of Blumhouse founder Jason Blum, who recently told Looper that, if he has his way, the lucrative survival-horror franchise will live on and purge for the foreseeable future.
"Well, James [DeMonaco] says this is the last movie. For him this is the last 'Purge,' but I refuse to accept that," Blum told Looper during a recent exclusive interview. "I'm letting the movie come out, but after it comes out, I'm going to start hanging on him again, trying to get at least one more 'Purge' movie out of him. But I'd like the franchise to continue. We've gotten two seasons of television out of it, five movies, and hopefully we'll get more after this."
While it may the lowest box office debut of the franchise thus far, "The Forever Purge" scared up theaters this past Fourth of July weekend, raking in a $12.4 million domestic three-day haul. According to Box Office Mojo, it hit just around $15.6 million by the end of Monday, and shouldn't struggle to make back its estimated $18 million budget before week's end. Globally, it currently stands at $19.2 million worldwide, so it's safe to assume that another outing is inevitable.
James DeMonaco has the ability 'to predict the future'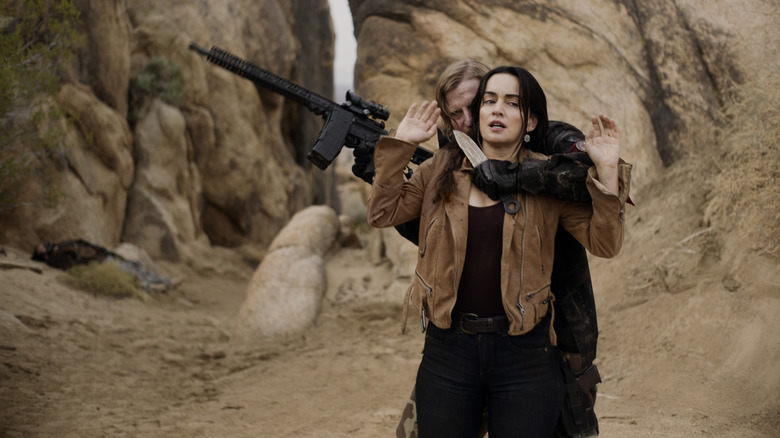 Universal Pictures
As to where the franchise could go next? It seems like the next logical step is to take the film's titular Purge ceremony global. As we saw during the conclusion of "The Forever Purge," the once time-limited ritual where all crime was legal for 12 hours was indefinitely extended by an underground movement that spiraled the entire United States into a blood-soaked civil war. With imagery and themes strikingly similar to the real-life events that went down in the nation's capital on January 6, 2021, Blum has no doubt that DeMonaco will somehow channel his eerie clairvoyant abilities and cook up something fresh for yet another brutal entry.
"James has the real ability with these movies to predict the future," he told Looper. "It's incredible. In almost every one, he's written about something that at the time he was writing wasn't really a big deal, but then when the movies came out, became a big deal, and this movie is no exception. I always encourage him to do that. I encourage him to take chances and write about things that are on his mind and he's amazing at it. He's really, really good at it."
"The Forever Purge" is currently in theaters.