Is The Forever Purge Really The Last Movie In The Series?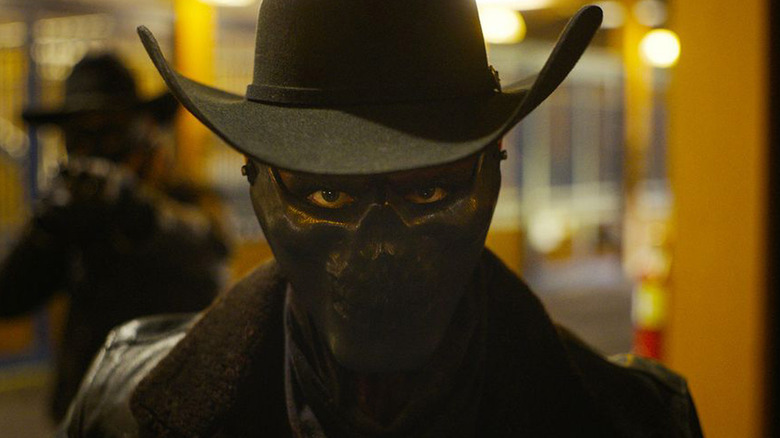 Universal Pictures
When it comes to movie franchises, it doesn't get much bigger than "The Purge." Since 2013, the first four films have grossed more than $456 million worldwide combined (via Box Office Mojo), with each one topping the $100 million mark. The next film in the series, "The Forever Purge," will see if it can continue that trend when it premieres on July 2, 2021.
"The Purge" franchise has been such a hit that it was surprising when creator James DeMonaco told Entertainment Weekly in 2018 that "The Forever Purge" may be the last. Based on the plot synopsis, it does sound like "The Forever Purge" could be a finale. Picking up where "The Purge: Election Year" left off, the upcoming film begins when a Texas militia tries to make the Purge permanent. The wealthy Tucker family and their Mexican-American ranch hands get caught in the crossfire, and together, they make a desperate sprint for the U.S.-Mexico border. 
For a series that's always been about Americans' innate love of violence, taking the Purge nationwide would be a fitting way to end the series. But in an interview with Entertainment Weekly published on June 30, producer Jason Blum had his own thoughts about the future of "The Purge."
If producer Jason Blum gets his way, The Purge ain't going anywhere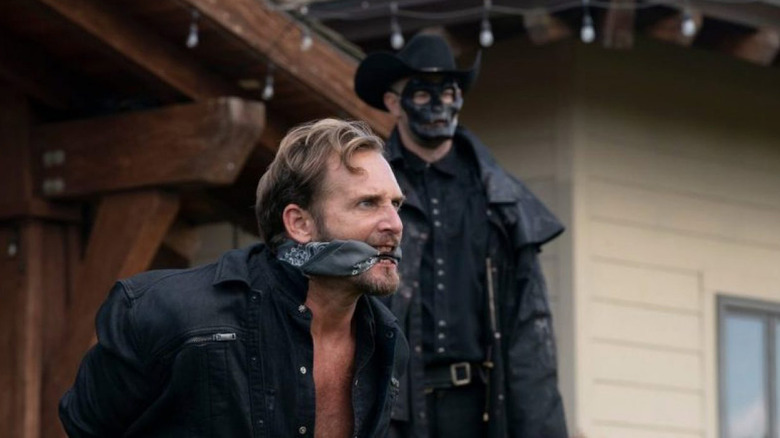 Universal Pictures
Speaking to Entertainment Weekly, Blum said that DeMonaco still wants "The Forever Purge" to be the last one, but Blum is trying to change his mind. "Well, I'm very persuasive," he said. "He still is very firm but I'm trying to soften him up a little bit. So we'll see, we'll see, we'll see. I don't know who's going to prevail on that one, but I'm not giving up." But if DeMonaco ultimately declines, Blum said that he wouldn't continue the franchise without him.
Blum does have a strong argument to keep the franchise going. As he pointed out in the interview, the "Purge" franchise is one of the few that's seen each sequel make more money than its predecessor. Of course, the realities of the COVID-19 pandemic and the effects it's having on the film industry mean that nothing is certain these days, and Blum admitted that "The Forever Purge" might struggle to keep that streak going. 
It sounds like the final decision lies with DeMonaco. But if "The Forever Purge" sets another high-water mark at the box office, the decision will probably be a bit easier.