The Next Fast And Furious Spin-Off To Focus On Charlize Theron's Cipher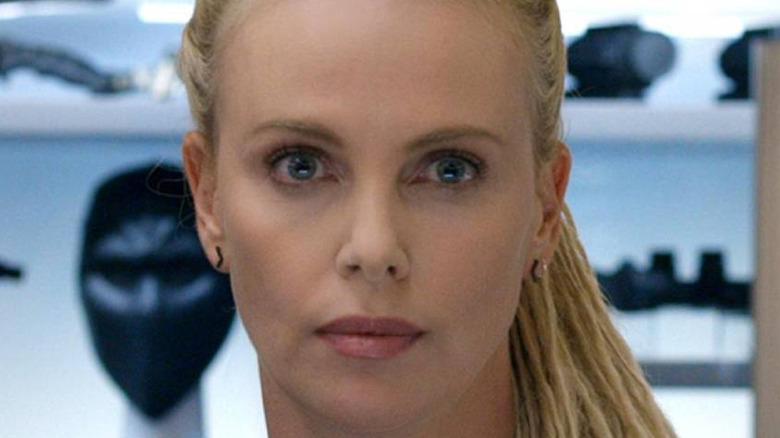 Universal Pictures
"F9," the ninth mainline "Fast and Furious" film, was released in theaters across the United States on June 25, marking the end of what had become a lengthy delay. Originally "F9" was scheduled to be released on May 22, 2020. Of course, pandemic precautions pushed that planned release date back, first to April 2021 and then, finally, to the date of its June premiere. The four years between it and its predecessor, "The Fate of the Furious," now make up the largest gap between mainline "Fast and Furious" films in franchise history thus far. That said, "Fast" fans were not left entirely in the cold, but rather had "Hobbs & Shaw," released in 2019, to tide them over.
"Hobbs & Shaw," instead of featuring the sizable cast of characters necessary for a proper "Fast and Furious" film, focused solely on Dwayne "The Rock" Johnson's Luke Hobbs and Jason Statham's Deckard Shaw. The film was thus the first bona fide "Fast" series spin-off. As a result, it not only broke up the gap between the franchise's eighth and ninth proper entries, but allowed director David Leitch, whose involvement was new to the series, to experiment with genre in ways that might have felt out of place in a mainline "Fast" film.
Now, according to Variety, another "Fast and Furious" spin-off is in the works, this time led by Cipher, a hacker portrayed by Charlize Theron.
The Fast and Furious Cipher spin-off is in the early stages of production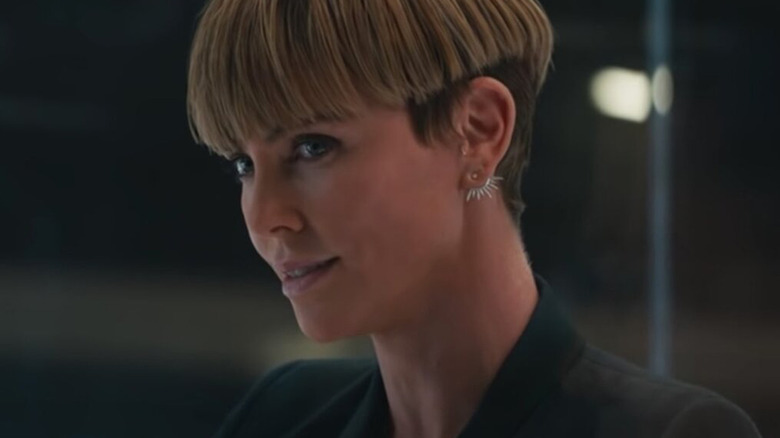 Universal Pictures
News of a "Fast and Furious" spinoff focusing on Charlize Theron's Cipher was included in a Variety report first announcing a sequel to "The Old Guard," which stars Theron and was released directly to Netflix. The "Old Guard" sequel is currently scheduled to start filming during the beginning of 2022.
The upcoming Cipher film, meanwhile, is still in the scriptwriting phase. This news comes courtesy of "Fast" star and recording artist Vin Diesel, who cited a team of writers working on the "Fast" franchise spin-off, but hasn't yet detailed any personnel involved beyond Theron herself.
Back in 2019, Diesel announced that a women-led "Fast" spin-of was in the works featuring a screenplay by Nicole Perlman, Lindsey Beer, and Geneva Robertson-Dworet. Whether or not this has now become the Cipher spin-off, or if these two projects are entirely separate, is currently unclear.
Since Theron will be busy filming the sequel to "The Old Guard" during the start of 2021, it's unlikely that the Cipher film will be released until 2023 at the very earliest, two years after "F9." This would match the two years that elapsed between "The Fate of the Furious" and "Hobbs & Shaw." In any case, more details about the film will likely surface the further along its production progresses.