Mike Colter Finally Opens Up About The Premature End Of Luke Cage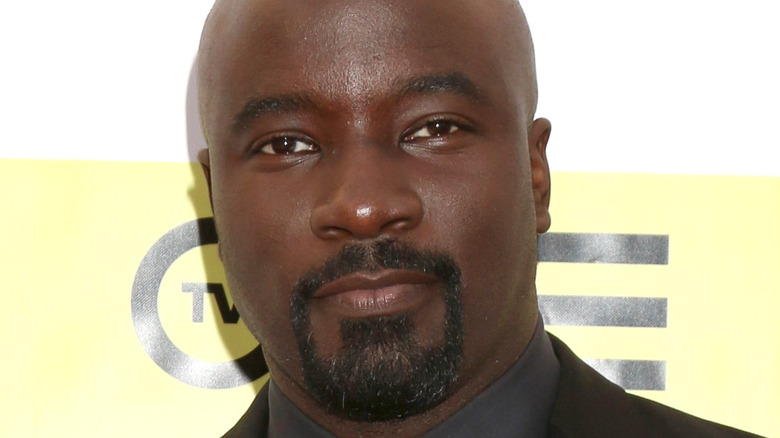 Shutterstock
These days, Disney+ is rocking Marvel fans' world with high-concept quality series like "Loki" and "WandaVision." However, just a few short years ago, Netflix ruled the Marvel small-screen roost with shows like "Daredevil," "Jessica Jones," "Iron Fist," and, of course, "Luke Cage." Mike Colter's bulletproof ex-con was a smash hit from the second he first appeared in "Jessica Jones," and his solo show takes the action to Harlem, where the poor guy keeps trying and failing to keep his head down. Ultimately, Cage decides to use his powers for good, and becomes a respected pillar of his community ... which, of course, paints a target on his back. 
Over the two seasons of "Luke Cage," viewers see Cage face his past, clean up Harlem, and ultimately take over the legendary Harlem's Paradise nightclub in an apparent bid to become the area's "sheriff" ... and, possibly, its newest crime lord. Unfortunately, fans never found out how the story would have continued, as Netflix canceled "Marvel's Luke Cage" in October 2018, shortly after "Iron Fist" got the ax. "Daredevil," "The Punisher," and "Jessica Jones" followed suite, marking the end of the streaming platform's Marvel shows (per Deadline).
The abrupt end to all these shows meant, of course, that all the cliffhangers were left hanging, and all the ongoing plotlines and teasers went unsolved. But what does the star of "Luke Cage" himself think about his show's sudden cancellation? 
Mike Colter feels Luke Cage's story didn't get closure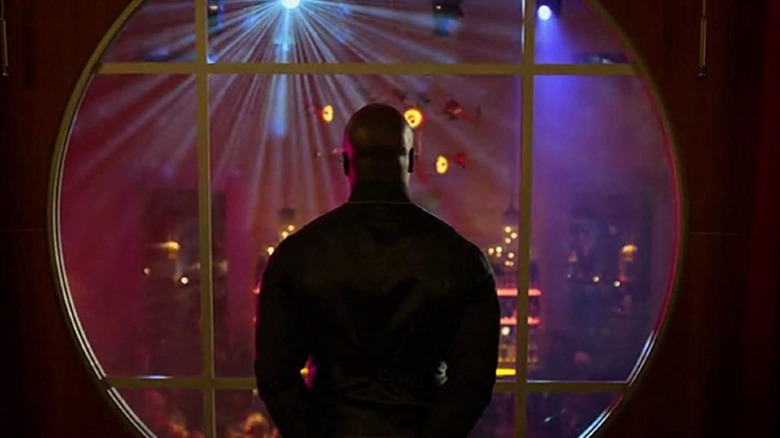 Netflix
In an interview with Collider, Mike Colter discussed the abrupt end of "Luke Cage," and he's just as disappointed about it as the next person. In fact, possibly even more, because he was looking forward to tackling a whole bunch of material that, for obvious reasons, fans are now incredibly unlikely to ever see.  
"There were so many places we could have taken it," Colter said about the "Luke Cage" plotlines that could've been. "There's obviously the 'Alias' series where Jessica [Jones, played by Krysten Ritter] and Luke had a child, and had this adult life they were trying to live, and there's this moment where they are working out their blue collar, making ends meet life together, which is very interesting. There's the journey that Luke had in his own series with Harlem's Paradise, where he's taken over the club, and is he gonna be a bad guy or a guy that is on the other side of the law, and who's gonna stop him. That was another interesting thing to watch, with him maybe being a little gangster, and that would've been cool too." 
Since none of this happened, Colter feels that Cage's story didn't get a chance to end properly, though he does understand and accept the realities of the situation. "So, I don't think there's any closure to it, nor do I feel like we were able to get any of that closure by having the appearance in 'Jessica Jones' [season 3, which came out after 'Luke Cage' was cancelled], but it is what it is. It's one of those things where we'll just never know."
Though "Luke Cage" is a thing of the past, Colter himself has bounced back, and you can see him starring as David Acosta on CBS' supernatural drama, "Evil."