The Boys Character Fans Want To See Killed Off Might Surprise You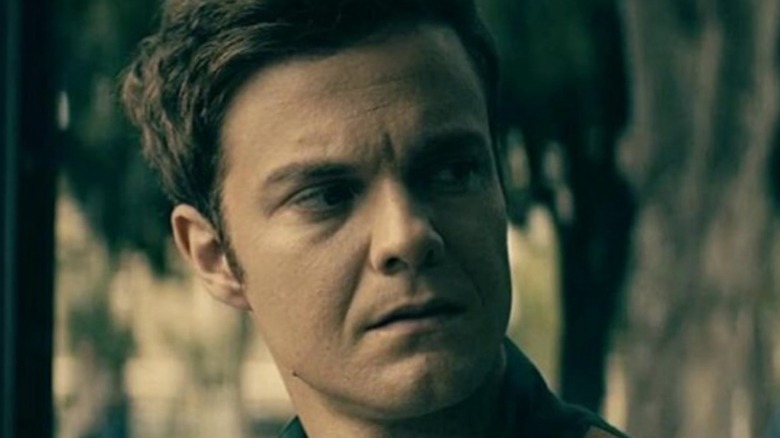 Amazon Studios
Amazon Studios' "The Boys" is undeniably one of the most violent superhero shows that television has to offer. Remember when it looked like nothing could top the bloody nature of "Daredevil" or "Jessica Jones" on Netflix? Well Amazon's critically acclaimed series is just pouring with blood at every opportunity. For gorehounds, it's been an absolute treat. For the squeamish, not so much. But its satirical approach to the superhero genre — masterfully adapted from the comic by Garth Ennis and Darick Robertson — has definitely been a hit with audiences across the world.
By positioning most of the heroes in the world as deplorable scumbags — aside from Queen Maeve (Dominque McElligott) and Starlight (Erin Moriarty) of course — "The Boys" forces audiences to look at Supes in a completely new light. They're easily swayed by the power that comes with their extraordinary abilities, allowing some of them to indulge in their most depraved desires. "The Boys" Season 3 will get even more controversial, since it's set to adapt the "Herogasm" storyline from the comics, which is basically a Vought-sponsored weekend of debauchery filled with drugs, alcohol, and orgies; how heroic.
But when Looper conducted a survey of 630 people about which character should be killed off in a future season, the final result was pretty surprising.
A member of the Boys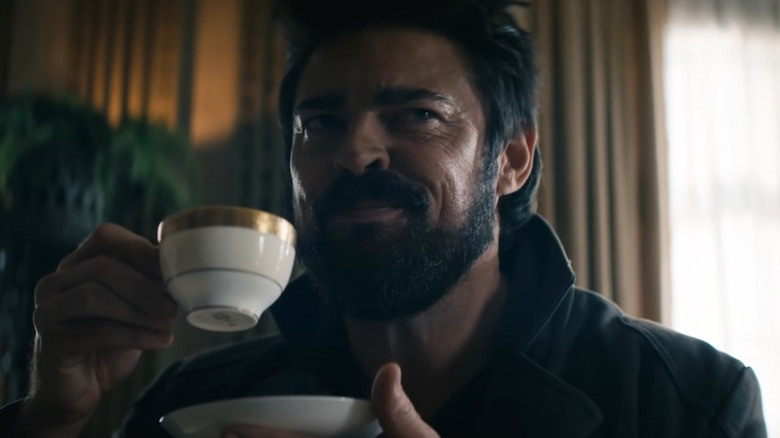 Amazon Studios
Let's get the least shocking result out of the way first: only 10.95% of people surveyed said they'd like to see Hugh Campbell (Jack Quaid) killed off. Oh, Wee Hughie. He's been the audience's entry point into this twisted world from the very beginning and his adorable, naive nature makes for an interesting dynamic with the rest of Billy Butcher's violently capable squad. It's amazing he got any votes at all. The Deep (Chace Crawford) was up next with 13.17%, closely followed by Starlight at 13.49%, with Kimiko (Karen Fukuhara) coming in at 16.67%.
The penultimate character in the poll was Homelander (Antony Starr), taking 17.62%, which isn't so surprising since he's responsible for some of the most heinous acts in the series, but he's also so captivating to watch at the same time. So it's understandable why he didn't nab the top spot. In a surprise win, first place belongs to none other than Billy Butcher (Karl Urban) himself with 28.10% votes.
Given how Billy's crusade against Vought and the Supe threat has consumed him, it wouldn't be all that surprising if he crosses the line and becomes even more violent. It's something he has no qualms with in the comics, even attempting to wipe out millions of civilians towards the dramatic finale of "The Boys" source material. But for now, he's arguably one of the biggest driving forces and selling points in the series, and his absence would be hugely noticeable if he was killed off earlier than expected.