The Relationship We Probably Won't See In The Boys Season 3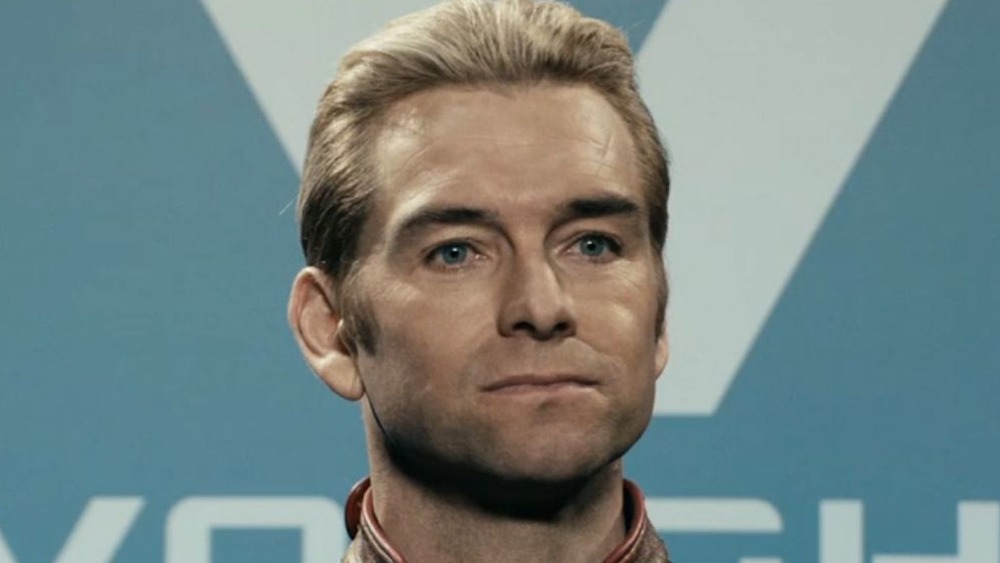 Amazon Studios
Just how violent and depraved is showrunner Eric Kripke willing to go with The Boys? Well, since the third season of the Amazon show will delve into the Herogasm arc from the comics, he's clearly ready to push the show to its extreme. But after the madness of the first two seasons, that's really not surprising.
So far, The Boys has adapted most of the core themes and ideas from the comics by Garth Ennis and Darick Robertson in a viciously entertaining way. But the Herogasm story steps it up a notch. "What is Herogasm?," you ask? Well, it's an annual orgy run by Vought International to let its caped crusaders blow off a little steam, of course. The rest of the world thinks all their favorite heroes are defending the universe and fighting an alien menace in a classic comic book team up ... but no, it's a week of booze, drugs, and high-class escorts.
But there's a brief relationship in the story which probably won't make it into The Boys season 3, and that's the coercive fling between Homelander and another patriotic hero, Soldier Boy. While Soldier Boy doesn't engage in the Herogasm depravity, he does sleep with Homelander in an attempt to join the Seven. Unfortunately, the leader of the team is just using the surprisingly simple Soldier Boy for fun. After it was confirmed last year that Supernatural star Jensen Ackles had joined the cast of the Amazon series as the Captain America parody, many debated whether season 3 would show off a steamy scene involving Anthony Starr's Homelander and Ackles. But that probably won't be the case.
Soldier Boy will be more like Homelander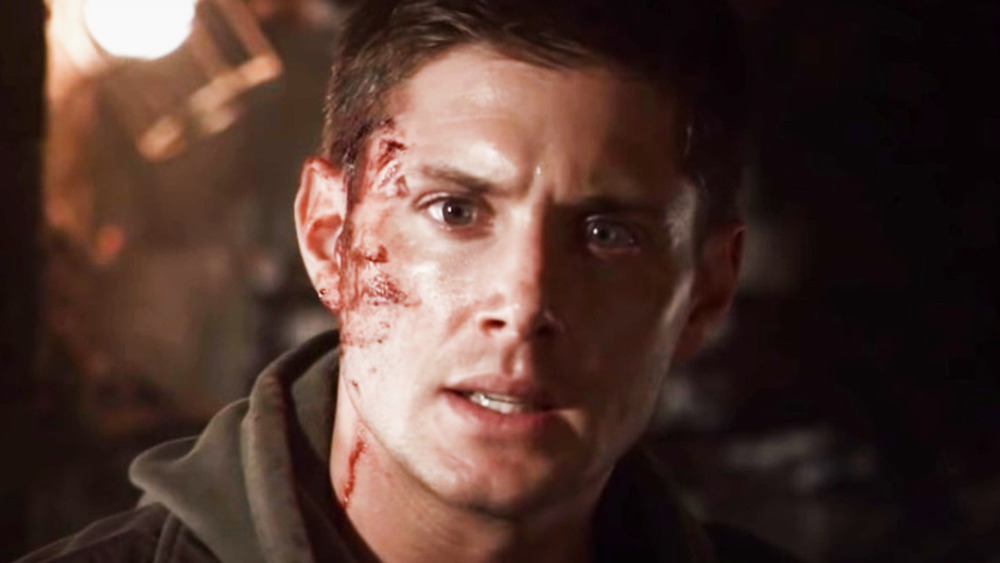 Lionsgate
To start, this version of Homelander (thankfully) doesn't use sexual abuse as a way of exercising his power. Even when things get weird with Doppelganger pretending to be Madelyn Stillwell and even impersonating Homelander himself, it was at least consensual. But he's also somewhat homophobic — just look at his disgusted reaction to finding out Queen Maeve is bisexual. Eric Kripke confirmed in a Q+A session on Twitter that The Boys season three won't include the coercive sex scene between Homelander and Soldier Boy, which makes sense since Jensen Ackles' character will be a similar threat to Homelander. Kripke also explained to Variety that in the series, Soldier Boy was "Homelander before Homelander."
"In the comics he's mostly just kind of bumbling and subservient to Homelander, I would say. As we're writing him in this, we're getting to really talk about the history of Vought because he's like John Wayne: He's one of these guys that's been around for decades of Vought history. And he was Homelander before Homelander, so he's from a different era, but he's got the ego and the ambition — it just comes across in a different way because he's from a different time." 
We've already gotten a glimpse at Soldier Boy in The Boys season two, although there is some confusion over which version of the hero Jensen Ackles will be playing. Kripke's comments suggest he'll be the very first Soldier Boy, who was a terrible tactician in the 1940s, and got his entire squadron killed. It's not clear whether the show will explore his story in flashbacks or if he'll be around in the present day, but either way there won't be a raunchy sex scene involving Antony Starr and Jensen Ackles.