James Gunn Just Shut Down A Major Myth About The MCU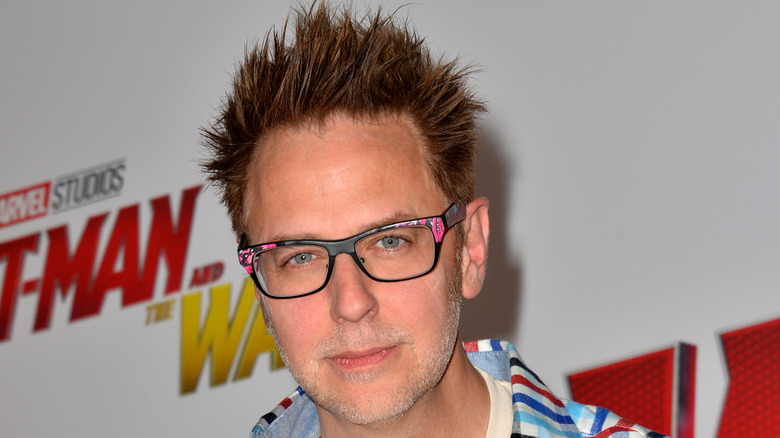 Shutterstock
For decades, Marvel and DC Comics have battled for superhero supremacy. First in comics, then in Saturday morning cartoons, now with tentpole franchise-spanning films — the two comics houses run parallel with respect to characters, creative staff, and medium. Jack Kirby created many of the two publishers' most famous characters. Writer Grant Morrison has written DC's "Doom Patrol" and Marvel's "X-Men," two very similar properties.
There have been times where the two publishing houses came together, like the Amalgam Comics imprint, which published the "DC vs. Marvel" series and created its own blended superheroes. Dark Claw was a mash-up of Batman and Wolverine, Super-Solider was Captain America meets Superman, and Amazon smooshed together Wonder Woman with Storm.
And, of course, James Gunn has worked in both the MCU and DCEU. Gunn helmed the "Guardians of the Galaxy" series before Disney let him go for tweets that hadn't aged well. Gunn rebounded at Warner Bros./DC, where he has directed "The Suicide Squad," picking up the franchise started by David Ayer. While discussing the overlap between the DCEU and the MCU, Gunn took to Twitter and debunked a major myth about the two filmic powerhouses.
Actors do not have to sign non-competes to act in a comic book movie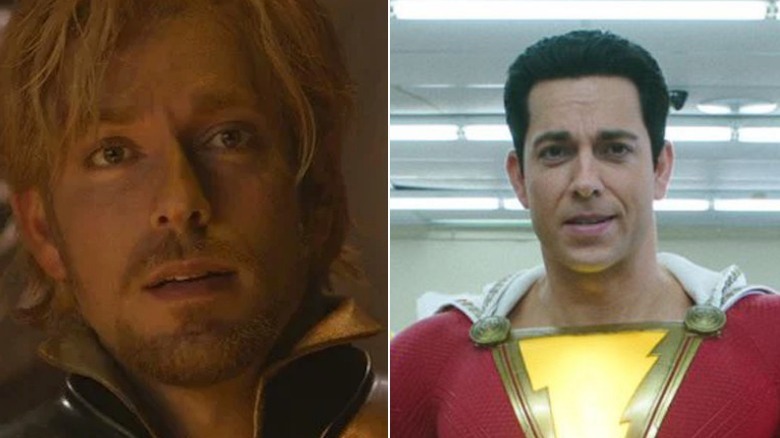 Marvel Studios/DC Films
Responding to a fan on Twitter, Gunn made it clear that actors are more than allowed to work in both MCU and DCEU movies. While it's unlikely that one of the Marvel Chrises would play Batman, just for aesthetic reasons, it's still contractually possible.
Gunn listed over a dozen actors that are in both the DCEU and MCU. These include Sylvester Stallone (Starhawk for Marvel and King Shark for DC), James' brother Sean Gunn (Kraglin and Rocket Racoon's motion capture for Marvel, Weasel for DC), Idris Elba (Heimdall in the MCU and Bloodsport for DC), Michael Keaton (The Vulture in the Sony/MCU Spider-Man universe and Batman both before and after the creation of the DCEU), and Zachary Levi (Fandral for Marvel and buff Billy Batson for DC). Florence Kasumba plays two proud warrior women, Ayo for Marvel and the Amazon Acantha for DC. And Djimon Hounsou has one Marvel role (Korath the Pursuer) and technically three for DC: the Fisherman King in "Aquaman," the wizard Shazam in "Shazam!" and Papa Midnite in 2005's "Constantine."
Many of these double castings come courtesy of James Gunn himself. Stallone and Sean Gunn came to both comic movie franchises through Gunn projects, and Elba crossed the rainbow bridge to DC in Gunn's "The Suicide Squad."