Michael Keaton Fans Just Got The Best News About Batman's Role In The Flash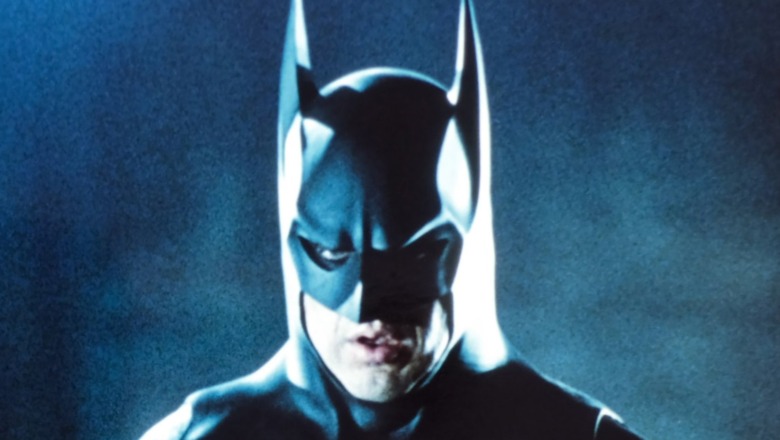 Warner Bros.
Michael Keaton first put on the cowl for 1989's Batman, then again in 1992 for its sequel, Batman Returns. Amid more than a handful of actors who have portrayed Bruce Wayne over the years, on both the big and small screens, Keaton solidified himself as a fan favorite ... but by the time Val Kilmer donned the cowl, it looked like Keaton would never play Bruce Wayne again.
That seemingly changed when The Wrap reported that Keaton would be returning to the role of Batman in the upcoming The Flash movie, in June of last year, but nothing was ever for certain. The actor's concern with the ongoing health crisis also made it seem like he would not be joining the DCEU movie, which will see the return of Ezra Miller as Barry Allen, as when he spoke to Deadline last month, he suggested he wouldn't be joining any projects if he felt it wasn't safe to do so. "I keep my eye more on the COVID situation in the UK than anything," Keaton said. "That will determine everything, and so that's why I'm living outside the city here on 17 acres, staying away from everybody, because the COVID thing has got me really concerned. So, that's my first thing about all projects. I look at it and go, is this thing going to kill me, literally? And you know, if it doesn't, then we talk." 
However, there's a new update. The Flash just began production this week in London and we finally know if Keaton is on board.
Batman.... Returns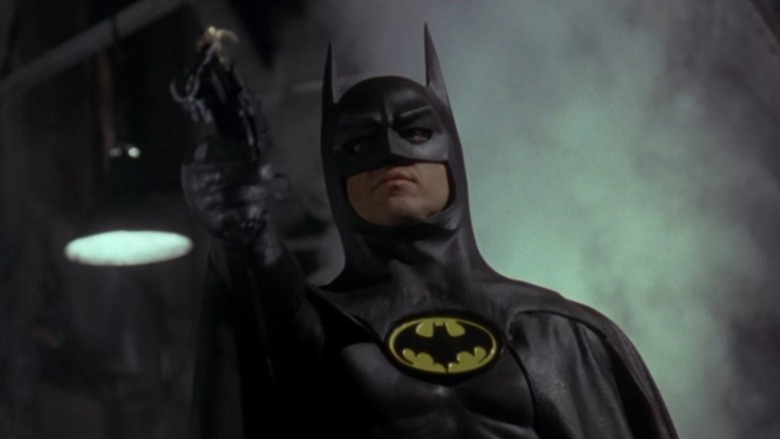 The Wrap is also now exclusively reporting that Keaton will 100 percent be reprising his role as Batman in the upcoming The Flash movie. The actor's talent agency confirmed the news to the outlet, and Keaton will take on a role he seemingly retired almost 30 years ago. The Flash will follow the "Flashpoint" storyline from the DC comic books, which deals with time travel, the multiverse, and the "butterfly effect," as Barry Allen travels back in time to save his mother's life, and accidentally creates an altered world. 
Since the rumors began about Keaton's return last year, many had speculated that the actor's Batman would be from another universe or timeline, as it was also reported by Variety that Ben Affleck would be appearing as the character, as well, reviving his version from the main DCEU timeline. Whether we will see other elements of the world that Keaton's Batman inhabited in the Tim Burton movies, from side characters to villains like Catwoman, remains to be confirmed. 
The Flash lands in theaters on November 4, 2022.