Chris Hemsworth Reveals What It's Really Like Working With Chris Pratt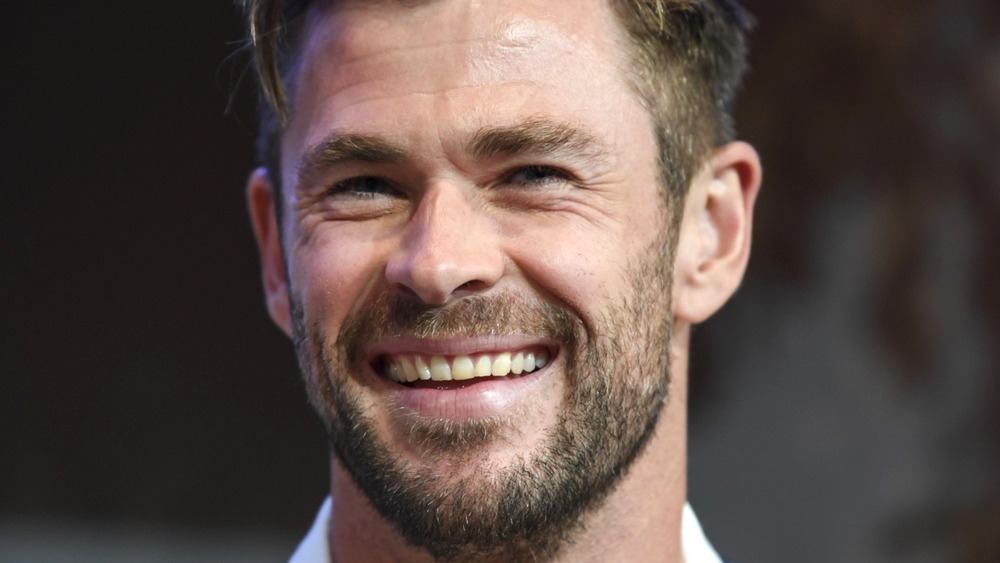 Getty Images
The Marvel Cinematic Universe is flush with Chrises, but in its 13 years, it's been mostly only Chris Hemsworth (Thor) and Chris Evans (Captain America) working together as part of the Avengers, while Chris Pratt (Peter Quill) has been leading the Guardians of the Galaxy on their space misadventures. However, since the most ambitious crossover event in history — a.k.a. Avengers: Infinity War – that's been entirely shaken up: Now, Hemsworth and Pratt are filming Thor: Love and Thunder together in Australia.
Since Avengers: Age of Ultron, Thor has been bopping around space more than he's been on Earth, so it's only natural that he's finding a new team with the Guardians of the Galaxy. They first found him stranded in space, grieving the loss of his brother. Immediately, there was friction between Thor and Quill, but they hardly spent any time together before Thor decided to join the team at the end of Avengers: Endgame. The last we saw them, Quill was mourning the loss of Gamora (Zoe Saldana), while Thor was feeling rather aimless.
Now, heading into Thor: Love and Thunder, they're still together, so fans can count on several Guardians making an appearance in the film before their own Guardians of the Galaxy Vol. 3. Set pictures show Hemsworth and Pratt filming together, with Thor in a new Thunderstrike outfit. In a recent interview, Hemsworth revealed just what it's like working together.
Hemsworth thinks Pratt is "funny, inspiring and intimidating"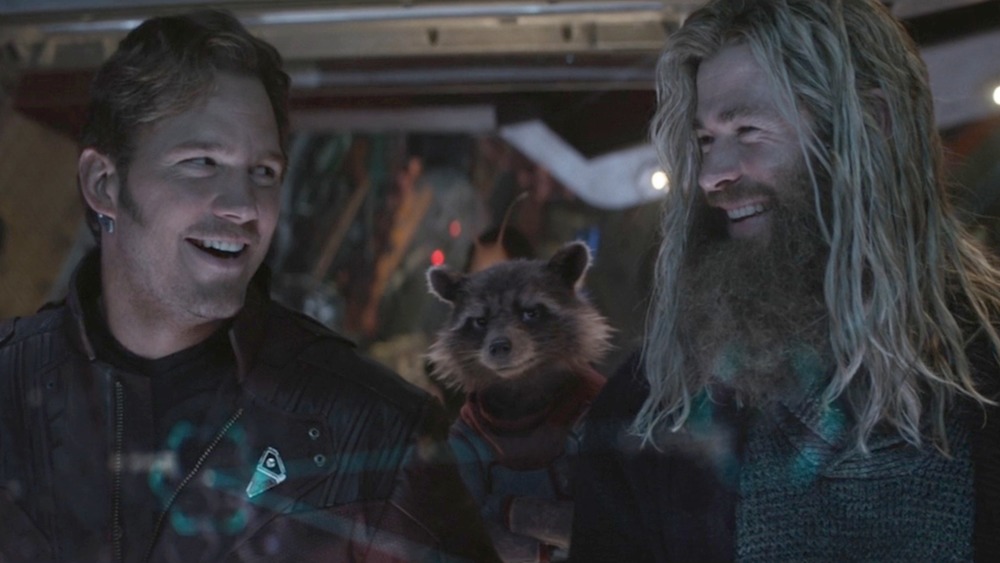 Marvel Studios
If Quill is intimidated by Thor, it certainly seems to be the other way around in real life: To GQ, Hemsworth said about his co-star, "The guy is wildly impressive with the spontaneity and the humour and the things he comes up with. It's both funny, inspiring and intimidating." Ever since they first joined forces, Hemsworth has been effusively praising Pratt.
On-screen, the pair of them have a friendly rivalry over leadership of the Guardians — or Asgardians, depending on who you ask — of the Galaxy. A few months ago, Pratt brought that rivalry into real life when Hemsworth posted a photo of himself working out on Instagram. Pratt commented: "Hey bud. Just heard from my trainer and he needs you to stop working out because since we're gonna be in the same movie and everything he doesn't want me to stand next to you if you look like that so I'm gonna need you to put on 25 lbs real quick cool thanks." Clearly, Thor's lost some weight since we last saw him, which will probably do nothing to help Quill's insecurities.
Hemsworth also said it's been great to show the cast of Thor – which is truly expansive — around his home country. Little is known about the plot of the film so far, except that Natalie Portman will return as Jane Foster to take up the Thor mantle herself, while Christian Bale will play the villain Gorr the God Butcher. Plus, Guardians director James Gunn has been consulting on the Taika Waititi-directed film.
Whatever threat these heroes have to face, fans cans certainly expect more hilarious banter between Thor and Quill when Thor: Love and Thunder releases May 6, 2022.