Game Of Thrones Fans Just Got Some Disappointing News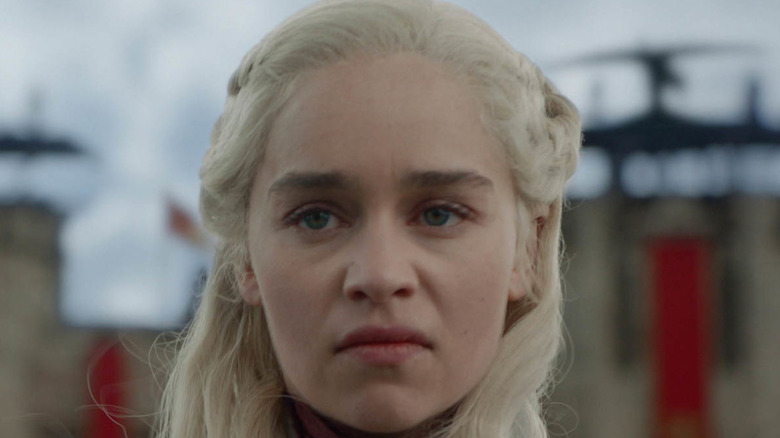 HBO
When it comes to movies and TV shows, it's important to remember that only a small fraction of the total projects in development actually get released. This is true even for projects that are part of hugely successful and profitable franchises like "Game of Thrones."
In case you've been living off the grid for the last decade-plus, "Game of Thrones" was one of TV's all-time biggest hits. Between its premiere in 2011 and its finale in 2019, "Game of Thrones" generated $3.1 billion for HBO in subscriptions alone, which is about twice what it cost to produce the show (via Finance Monthly). But not only did "Game of Thrones" make HBO a boatload of money, it proved that fantasy can be a profitable genre on television. Given that, it was inevitable that networks and streamers would pour even more money into finding the next "Game of Thrones."
For HBO, that meant developing several more "Game of Thrones" projects based on George R.R. Martin's source material. Recently announced projects include "House of the Dragon," about the Targaryen family and their giant, fire breathing lizards, as well as "9 Voyages," about legendary pirate Corlys Velaryon. There's also "10,000 Ships," a prequel about Princess Nymeria, not to mention a show based on the "Tales of Dunk and Egg" tales, and a series about Flea Bottom. On top of that, an animated series is said to be in the works. 
That's a lot of "Game of Thrones," but it's extremely unlikely that all or even some of those projects will make it to air. Recently, HBO President of Programming Casey Bloys discussed the status of the premium cable channel's programming with The Hollywood Reporter, and providing an update on all those "Game of Thrones" projects in development. 
Based on Bloys' comments, it might be best to keep those expectations in check.
The battle to become the next Game of Thrones is about as fierce as the fight for the Iron Throne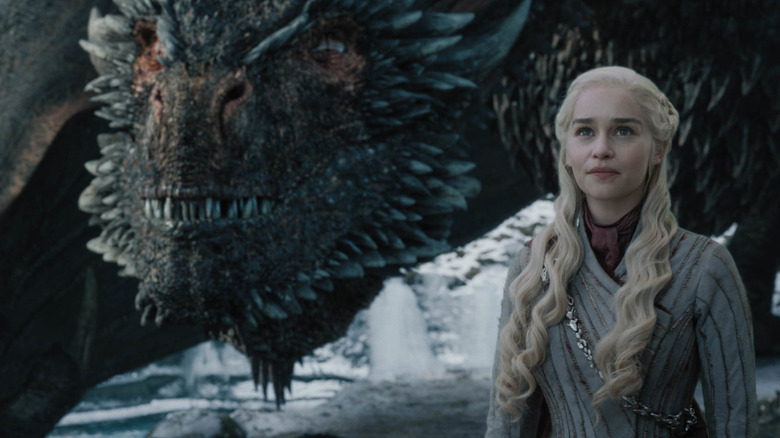 HBO
Let's get right to the money quote: "The only Game of Thrones show in production is 'House of the Dragon,'" Bloys said. He did clarify that HBO has "various other scripts in development" for potential "Game of Thrones" spinoffs, but he didn't specify which projects might or might not still be active.
Bloys also clarified that the reason HBO has only greenlit one "Game of Thrones" spinoff series so far isn't because the premium cable channel is short on cash. Fantasy shows are hugely expensive to produce — as mentioned above, "Game of Thrones" cost HBO about 1.5 billion, while Amazon spent almost $500 million on just the first season of its upcoming "Lord of the Rings" series. But according to Bloys, HBO has enough money to compete with its competitors. 
Instead, the reason HBO isn't rushing out more "Game of Thrones" projects is because the network is committed to quality over quantity. "It is not a foregone conclusion that just because something does well that we have to do more," Bloys said. It really is case by case, but it starts with the creative team and what they want to do."
So while it might be disappointing that HBO isn't moving faster on its many "Game of Thrones" scripts in development, at least it's not cranking out a series of subpar imitators, either.