The Steamy Romantic Drama That Everyone's Binging On Netflix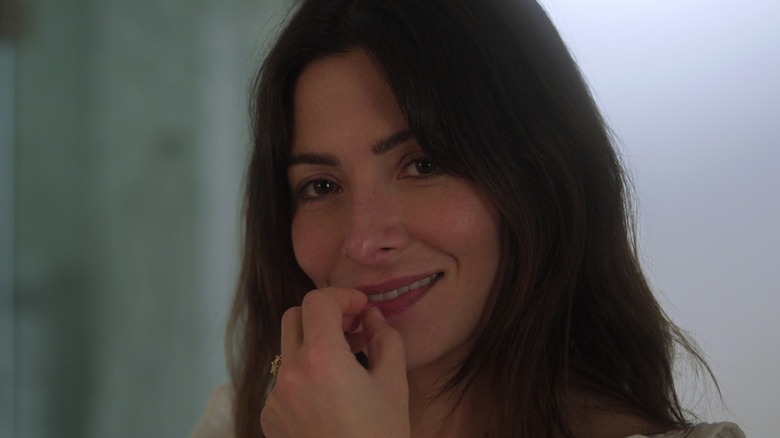 Netflix
It may not be possible to change the past, but that doesn't mean the present isn't up for grabs. In the new Netflix Original series "Sex/Life," Billie Connelly (Sarah Shahi) is trying to make sense of the contradictions between her former and current selves. Although she's married to a handsome, successful man (Mike Vogel) with whom she has two children, she begins having trouble squaring that with the wild person she used to be when an ex-boyfriend, Brad (Adam Demos), comes back into her life.
The dichotomy between Billie's two-selves is at the heart of "Sex/Life" and it's a dynamic that Netflix viewers are clearly interested in. At the time of writing, the series was sitting pretty on the streamer's list of the top 10 most viewed TV shows. And there's likely a reason for that beyond the juicy relationship drama.
As the title suggests, "Sex/Life" is a bawdy series that doesn't shy away from just about anything. When Billie sees Brad again, it transports her back to her pre-marriage days when her life was a series of all-night parties and outrageous hookups. She details her feelings in a journal that is discovered by her husband. While he's a straight-laced type of guy, he is eager to learn more about this side of his wife that he hasn't seen before. That sets off a game of push and pull between these two men, with Billie caught in the middle.
Although the show often feels as unbridled and impulsive as its protagonist, according to its stars, the series' wild side is the product of careful consideration by its creative team.
The secret to Sex/Life's success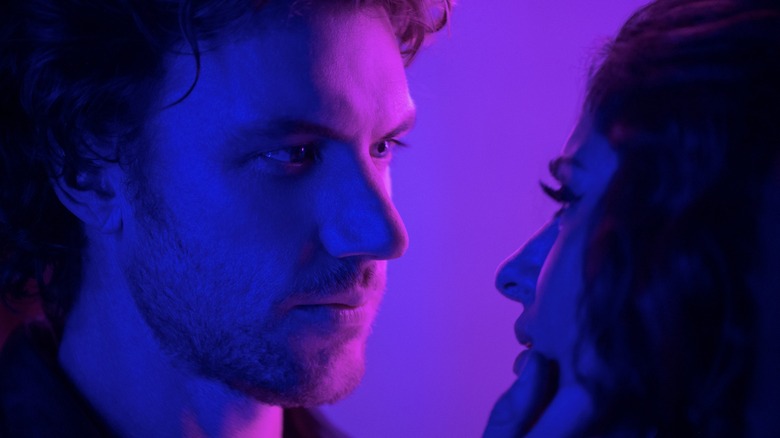 Amanda Matlovich/Netflix
The many steamy scenes in "Sex/Life" weren't merely the result of thoughtful choreography and strong chemistry between the actors. The show was created by Stacy Rukeyser and features a slate of all women directors. According to the series' star, that was crucial to creating an environment that was conducive to letting the actors drop their inhibitions.
During an interview with TV Line, Shahi noted, "To have women behind the camera ... I don't think I realized how great that was until after the fact, the safety that comes with being able to talk to women about those sexual scenes." She went on to add, "A lot of times, when we have shows or movies that are very sexual, it's still told through the male lens, but now we have something that's the female point of view."
In an interview with Screen Rant, Vogel offered his own praise for the creative team. He revealed that he was initially unsure about shooting such an intimate show during the COVID-19 pandemic. "We did, and that's a testament to the amazing crew we had in Toronto, the creative team behind the show, and also this cast," he explained, continuing on to add, "In a way, it was a bit of a blessing, because the four of us were the only people we could hang out with during that time; to stay separated from everyone else and stay healthy. It creates this trust."
You can check out the fruits of those efforts by streaming "Sex/Life," which is currently available on Netflix.