The Raunchy Comedy Series Everyone's Binging On Netflix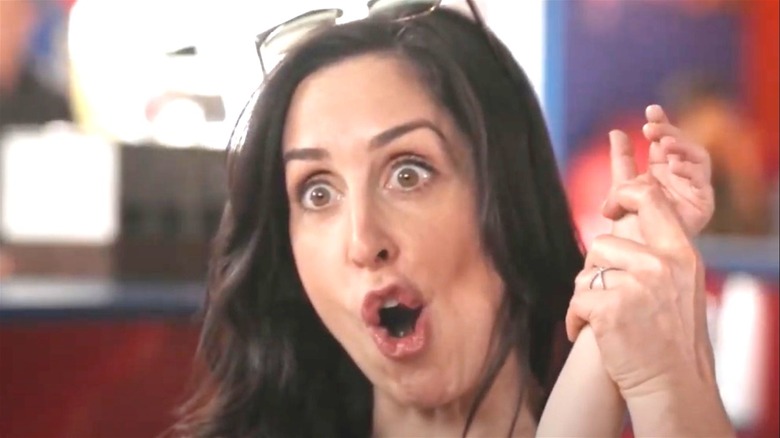 CBC/Netflix
No one ever said that motherhood was easy and the Canadian comedy "Workin' Moms" wants to make sure viewers understand exactly how not easy it is. The CBC series, which is distributed to the rest of the world by Netflix, follows the ups, but mostly the downs, of a group of ambitious mothers as they try to excel at their careers and not traumatize their children in the process. While that's not exactly new territory for a TV comedy, "Workin' Moms" brings a uniquely bracing and nakedly honest (literally) approach to the genre.
The series, which was created by and stars Catherine Reitman, doesn't let any uncomfortable truth go unexamined. Whether it's Frankie (Juno Rinaldi) speaking plainly about her postpartum depression fueled desire to be temporarily put in a coma or Anne (Dani Kind) openly conspiring to hire a mean nanny to whip her bratty kid into shape, the series is as committed to reveling in discomfort as it is to making you laugh. And at the moment, that's a formula that is clearly working for Netflix viewers. The series, which dropped its fifth season on June 15, is currently on Netflix's list of their top 10 most viewed shows.
The popularity the series is experiencing is likely due to the fact that the appeal is a bit more universal than the title and premise first suggests. In fact, one need not be a parent at all to relate to the struggles of these "Workin' Moms."
You don't need to be a parent to enjoy Workin' Moms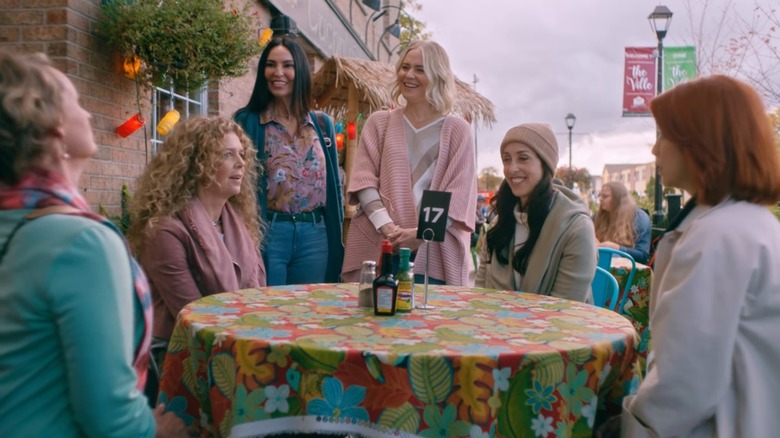 CBC/Netflix
During a 2019 interview with NPR, Reitman gave her thoughts on how the appeal of "Workin' Moms" transcends parental status. "You know, the title is 'Workin' Moms,' which was sort of a quick Band-Aid title. But the truth is, it's not really just for mothers," she explained. "It's about the growing pains of what happens when you hit your 30s, when all of a sudden, everything you thought you were going to be changes." While the series focuses on mixing children and career aspirations as that big change, it's clear that Reitman and the creative team see a broader appeal.
However, that doesn't mean that the particular difficulties of motherhood still aren't front and center in the series. Reitman told NPR, "I think everyone told me about what it would be like to be a mother – the leaking nipples, the connection or lack of connection I might have with my child." However, that was only half of it. She explained that one of the biggest challenges was a much more complex emotional one, saying, "But what would happen internally for me – whether I would feel good enough anymore – wasn't something I was prepared for."
So, whether you're a new parent yourself or just looking for a brutally honest comedy about crashing headfirst into a new phase in life, you can currently stream all five seasons of "Workin' Moms" on Netflix.