Here's When The Final Two Fast And Furious Movies Begin Filming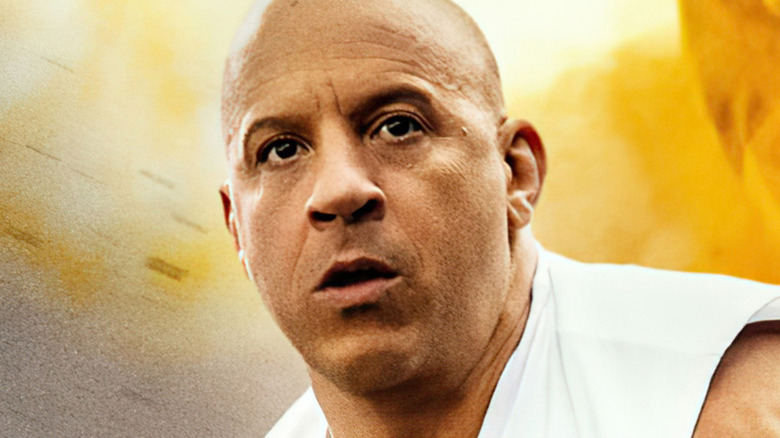 Universal Pictures
The "Fast and Furious" movies continue to up the ante with each new installment, which is remarkable considering that most long-running movies sagas run out of gas after a handful of sequels. The car-centric series also continues to be successful from a financial standpoint, proving that audiences can't get enough of watching Dom (Vin Diesel) and the family live their lives a quarter-mile at a time. As the BBC reports, "F9" broke post-pandemic box office records over the weekend, making it the highest-grossing release since "Star Wars: The Rise of Skywalker." It seems that Universal Pictures has a bona fide international super-hit on its hands, but that was always going to be the case as soon as the "F9" trailer broke records when it hit the internet.
However, one of the reasons why the "Fast and Furious" movies have continued to attract viewers is due to the love and care that goes into each one by those involved in their creation. Therefore, it's unsurprising to know that the franchise has a definitive end in sight, which will ensure that the family gets to say goodbye on their own terms. But when can fans expect to see the last two sequels get under way?
The Fast and Furious sequels will start filming next year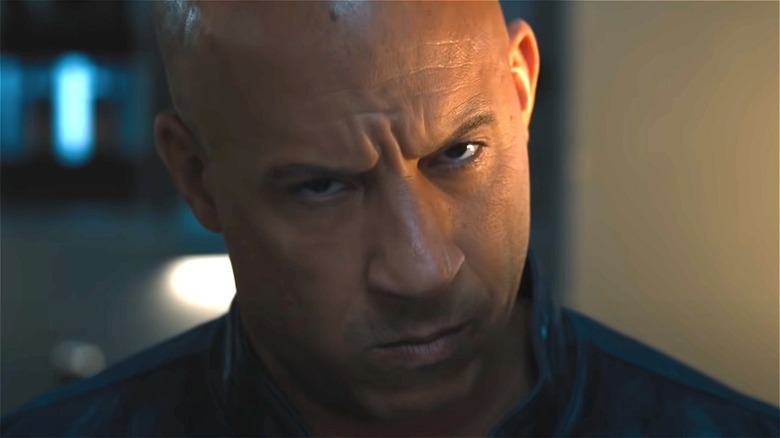 Universal Pictures
Similar to "Avengers: Infinity War and "Endgame," the "Fast and Furious" finale is being released in two parts. Furthermore, the cast and crew plan to film both of them in a single shoot, which will begin in the coming months. "I'm doing Fast 10 Part 1 and Part 2, the finale of the saga, in January," Vin Diesel revealed in a recent interview with Regal (by way of GamesRadar). The Dom actor didn't state when they aim to have the final movies in theaters, but it's likely to be 2023 and 2024, respectively, given that it's going to be an arduous task bringing them to life. Releasing in the same year just seems out of the question.
According to Tyrese Gibson, the films will take the crew all around the world for their more high-stakes adventures. "I'm hearing that we're going to touch a lot of continents between the two. I cannot say where, but a lot," he told Collider. Globetrotting is at the heart of this franchise, and Gibson's words suggest that they have some interesting destinations in mind that will require a lot of traveling. That being said, the bigger question is: will Tyrese return for a Roman and Tej spin-off?