How Emily Wickersham Stayed In Tip Top Shape During Her Time On NCIS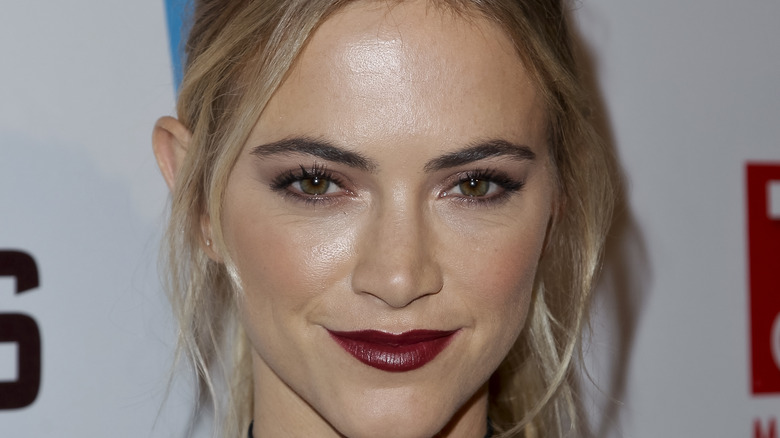 Tibrina Hobson/Getty Images
"NCIS" has set the bar for procedural crime dramas. The series that focuses on a team of special agents that make up the Naval Criminal Investigative Service has enjoyed its top rank as a consistent CBS staple during its 18-season run and managed to branch off with successful spin-offs like "NCIS: Los Angeles." Much of the series' success has been due to its charismatic cast of characters, like head Special Agent Leroy Jethro Gibbs (Mark Harmon) and the quirky forensic scientist Abby Sciuto (Pauley Perrette). One of the series' most beloved fan favorite characters also includes Special Agent Eleanor Bishop, played by Emily Wickersham.
The actress came on during the series' 11th season but quickly rose to become popular among fans, much like her co-stars. Yet Wickersham, who recently announced her departure from "NCIS," shared another trait with her co-stars besides popularity: trying to stay in shape. Harmon said in Men's Journal that he never stopped exercising for most of his adult life, and Brian Dietzen shared his ab routine with CBS. However, Wickersham's dedication to staying in shape while on "NCIS" had more to do with simple exercise and clean eating.
Wickersham enjoys tennis and healthy meals to stay in shape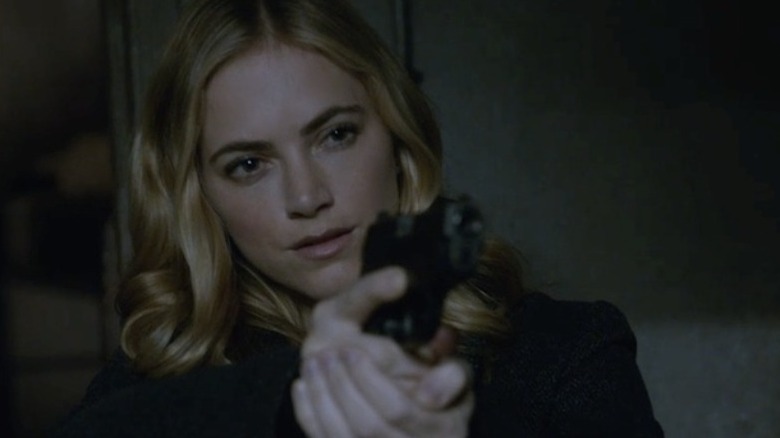 CBS
According to a 2016 interview with The New Potato, Emily Wickersham's attempt at staying in shape during her time on "NCIS" is probably more manageable than most fans would think. The actress noted that much of her health and inner beauty stemmed from what she ate.
"For me it's about feeling good first... and I've realized that it comes from what I choose to eat," she said. "Once I started paying attention to what I was eating and becoming conscious of what made me feel good or bad, it was a game-changer."
Wickersham seems serious about her eating habits. When asked about her ideal meals throughout the day, her personal menu included smoked salmon on a piece of toast, a salad, gluten-free pasta, red wine, and treating herself with dark chocolate. Wickersham added in the interview that exercise also played a massive part in her feeling good, but while she used to do a lot of cardio, she traded that in for Pilates and playing tennis. 
Appropriately, that's something else she has in common with Mark Harmon, as the actor also noted in Men's Journal that he practiced Pilates. However, he admitted the exercise really kicks his butt. Maybe he can follow Wickersham's lead and end his workout with some chocolate.