How Genevieve Padalecki Really Felt When She Joined Jared On Walker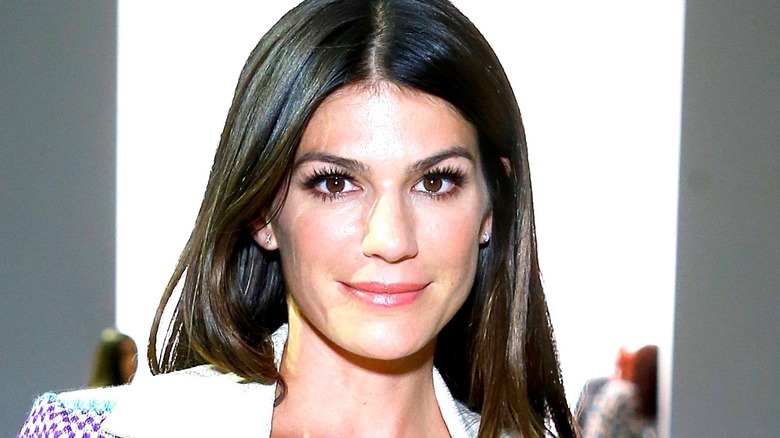 John Lamparski / Getty Images for NYFW: The Shows
No one was quite sure how a "Walker, Texas Ranger" reboot was going to work without Chuck Norris, but The CW's Jared Padalecki-led "Walker" became an instant hit when it premiered. Part of the show's success stems from just how different it is from the original series. Rather than attempt to recreate Norris' iconic role, Jared's Cordell Walker is a modern man who leads with his keen crime-solving instincts rather than his fists (or feet).
Another key part of Cordell's story is that he's a father of two teenagers and a recent widower. The loss of his wife, Emily, shakes the ranger to his core — and her death also happens to be the central mystery of Season 1. As a result, the role is a key part of the show, even though Emily only appears in flashbacks, so it only makes sense that a special actress was needed to take on the part.
That actress is Genevieve Padalecki, Jared's real-life wife, who is best known for her roles on "Wildfire" and "Supernatural." The only trouble is, Genevieve has been on an acting hiatus since she and Jared married in February 2010. Since then, she's been focused on being a mom to the couple's three kids, and on launching her lifestyle blog "Gen & Now" alongside her book club. But the chance to work with her husband on screen again proved to be too tempting to resist.
Genevieve Padalecki was nervous about what people would think when she joined Walker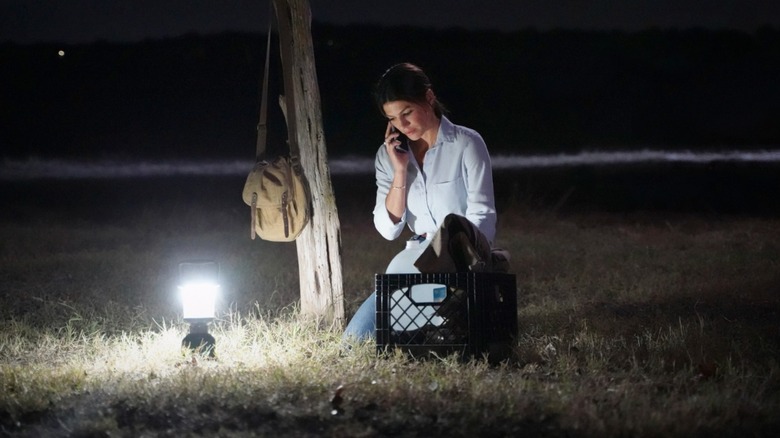 Rebecca Brenneman/The CW
In a February interview with Entertainment Weekly, Genevieve revealed she's had a passion for acting since she was a child. And even though she's been busy working on projects outside of the Hollywood spotlight, her love for acting hasn't faded over the years. So when the opportunity to join "Walker" came along she was both excited about getting back in front of the camera and nervous about what Jared Padalecki's fans might think.
She explained to Us Weekly that she was afraid people would assume Jared was the reason she was on the show, even though her casting wasn't his idea at all. "I was concerned that people might actually think it was his idea or that they would have preconceived notions," she said. "The fact that we are husband and wife and playing husband and wife, I was really kind of just nervous that somehow people would read into it."
In truth, the "Wildfire" alum's casting was the show's creator, Anne Fricke's idea — which she proposed via a phone call while the couple was celebrating their 10th anniversary. According to Genevieve, even Jared was "flabbergasted" by the suggestion at first, but the couple soon realized Fricke's casting suggestion would be good for everyone involved.
Playing Emily on Walker has brought Genevieve and Jared Padalecki even closer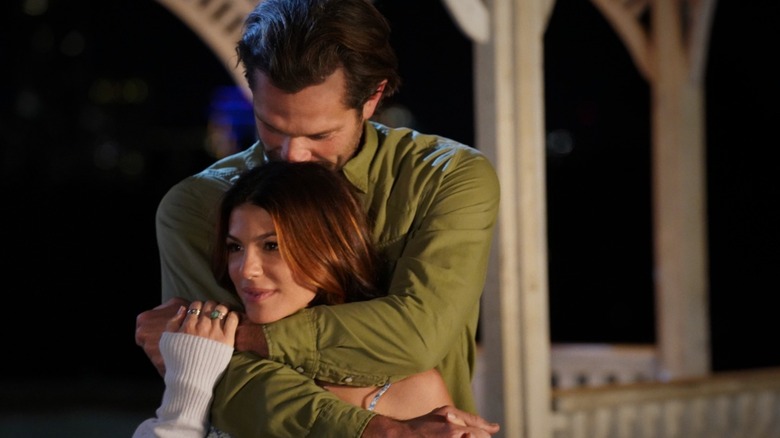 Rebecca Brenneman/The CW
As "Supernatural" fans know, Genevieve and Jared first met on the set of the long-running CW show, so they're no strangers to working together. But their dynamic on "Walker" is different given how much history they have now. Aside from a pair of guest appearances in the later seasons of "Supernatural," "Walker" marks the first time they've worked together as a married couple, and due to the material, some of their scenes have been emotional for the couple.
In a January interview with The Wrap, Genevieve shared that playing her husband's dead wife can be intense sometimes. It has also forced the couple to think about what would happen if they found themselves in a similar situation. "Like, I want to continue working with [Jared] and I also don't want to envision myself in this capacity," she told The Wrap of playing Emily. "This is awful! So yeah, it's definitely, like, you know, churned up different emotions for us, for sure, that we've sort of... like not want to talk about and that sort of thing."
But even though the emotions surrounding Emily's death are difficult for the couple to delve into at times, the actress assured viewers that she loves the role. Playing Emily has not only allowed her to return to the world of acting, it's also had a positive impact on the Padaleckis' family life since Jared and Genevieve are working in the same town at the same time for the first time since they got married.
While she may have had reservations at the start, it seems being on "Walker" has been good for Genevieve in the long run — both professionally and personally.